---
SuperNatural: Unlock the Power

By David Cerullo
•
April 6, 2022
•
8 Minutes
---
One of my favorite Scriptures is in Acts 2:1-4 where it describes the outpouring of the Holy Spirit on the early church – a divine moment when Heaven seemed to come down and touch the earth.
For 50 days after Jesus ascended, the fledgling group of 120 believers could do nothing but pray and fast, wait and dream before they experienced His supernatural breakthrough.
But then it happened …
and whoa, was it powerful.
When the Day of Pentecost had fully come, they were all with one accord in one place. And suddenly there came a sound from heaven, as of a rushing mighty wind, and it filled the whole house where they were sitting. Then there appeared to them divided tongues, as of fire, and one sat upon each of them. And they were all filled with the Holy Spirit.
Can you imagine a more miraculous moment? It was such a dramatic turning point in the disciples' lives, it's often called the birthday of the church. The church was born in power – power that transformed the disciples and enabled them to transform the world.
This event in Acts 2 is also a vital reminder that you and I are called to a supernatural life. The same wonder-working power displayed in the life of Jesus and His early followers is available to you when you're filled with the Holy Spirit.
What Are You Waiting For?
The disciples yearned for a breakthrough from Heaven. They prayed … they pondered … and they prepared. But then they had to do something they weren't expecting to do: They had to wait. Can you relate to this? Is there some promise from God that still hasn't been fulfilled in your life?
With all my heart, I'm convinced that God wants to intervene in your difficult situations, releasing you from issues of poverty or debt, sickness or depression, loneliness or hopelessness, addiction or family strife … whatever your biggest need may be.
However, before your breakthrough comes, you may have to spend some time waiting, just as Jesus' disciples did before the Spirit was poured out. Sadly, though, not every follower of Jesus had the patience to stay in the upper room to wait for Pentecost.
Although more than 500 people had encountered the resurrected Savior (1 Corinthians 15:6) and heard His promise for "power from on high" (Luke 24:49), only 120 bothered to show up on the Day of Pentecost to receive His gift!
My friend, I don't want you to be among those who miss out on the blessings of this season. Be bold in the Lord today, and follow the example of those who patiently waited for His supernatural presence … grab hold of your breakthrough!
As we see on the Day of Pentecost in Acts 2, there's always a gap between a promise from God and the time of its fulfillment … just as there's a gap between seedtime and harvest. The apostle Paul says, "In due season we shall reap if we do not lose heart" (Galatians 6:9).
Don't lose heart while you're waiting, dear friend! If you've sown seeds in faith and watered them in prayer, your miracle from God is sure to come.
Seven Covenant Promises
Although many believers today know about the church's empowerment in Acts 2, they may not realize that God also promises seven specific blessings to His people when we honor Him during the Feast of Pentecost and the other appointed times described in Exodus 23 and Leviticus 23.
Along with the Feast of Passover and Feast of Tabernacles, God instructed His children to celebrate Pentecost as a perpetual feast for all generations (Leviticus 23:40-41).
God promises that if you bring your offerings and obey what He's told you to do, He will pour out seven specific covenant promises in your life:
1. An angel of God will be assigned to protect you and lead you to your miracles.
2. God will be an enemy to your enemies.
3. The Lord will prosper you.
4. God will take sickness away from you.
5. You will not die before your appointed time.
6. Increase and an inheritance will be yours.
7. What the enemy has stolen will be returned to you.
God never withdrew these promises from us! If anything, His supernatural breakthroughs became even more available after He poured out His Spirit in Acts 2. He still wants you to be filled with the power of the Holy Spirit, but He also wants you to receive the blessings He promised in Exodus and Leviticus.
I'm also convinced that your Pentecost breakthrough can come swiftly and suddenly. Just as the early Christians in Acts 2 received a sudden infusion of God's power during Pentecost, I believe YOU can receive a sudden infusion of God's favor when you enter into this special season and obey His instructions.
Unlock the Blessings
As you seek God's breakthrough this Pentecost and honor Him with a special offering, your time of waiting will become an opportunity for God's overwhelming faithfulness. Not only will He give you new confidence in Him, but He will also give you renewed strength to believe for your breakthrough today.
Don't worry if the miracle you've prayed for doesn't come right away nor be discouraged if you encounter a difficult season right before your turnaround. And if you're struggling to shake off the memories of past failures, remember what God's Word says: "Though the righteous fall seven times, they rise again" (Proverbs 24:16 NIV). No matter what you've encountered in the past, the Lord of Breakthroughs will lift you up and give you victory!
I'm convinced that if you need a miracle today in your body… your relationship with the Lord … your marriage … your children … your emotions … or your finances … This is your opportunity to believe God and enter into a new and exciting season of His covenant blessings!
Today, I encourage you to make a fresh commitment to trust His Word and believe His promises. Then get ready for an outpouring of His Spirit that will transform your life today … and give you the supernatural miracle you've been waiting for.
God bless you!

David Cerullo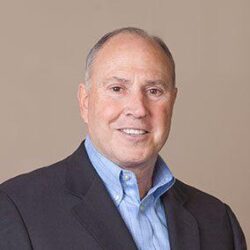 David Cerullo is the founder, chairman, and CEO of Inspiration Ministries, located in Indian Land, South Carolina ­– a ministry dedicated to impacting people for Christ worldwide through media. The son of international evangelist Morris Cerullo, David took a less traditional approach to ministry, graduating from Oral Roberts University with a degree in business administration and management. He has authored over 20 books, and operates a global media ministry that powerfully impacts the world for Christ. Learn more at inspiration.org
View Author Posts
Next Steps To Strengthen Your Walk
We are here for you. Simply click on the button below to reach us by form, email or phone. Together we will lift our hearts and voices with you in prayer.
I Need Prayer
Sow a seed of faith today! Your generous gift will help us impact others for Christ through our global salvation outreach and other faith based initiatives.
Give Online Today
Watch Christian content from your favorite pastors, christian movies, TV shows and more.
Watch Now