---
Step Into Your Double Portion Faith

By David Cerullo
•
April 6, 2022
•
9 Minutes
---
Have you ever had an overwhelming expectancy of God's favor in your life? Like you were getting ready to experience His blessing and power in a whole new way?
I get that feeling quite often, especially at this anointed time of year. I believe there are clear signs in the heavenlies God wants to pour out His favor on His children and bless us beyond our imaginations. Because of Jesus, we have the ability to receive His supernatural harvest of blessings…
But to claim His promises, we must step into our Double Portion Faith!
This month is a special season on God's calendar – starting with the High Holy Days and climaxing with the Feast of Tabernacles. It's a season of double-portion blessings, reminding us that God will take care of us if we're obedient to His commandments and faithful in our tithes and special offerings.
Today I challenge you to take a journey beyond superficial faith and into a dimension of faith where the impossible becomes possible. There's an open window of Heaven that is hovering above your life even now, but you must take advantage of the opportunity if you want to reap God's best today.
In faith, take this special time to allow your Father to re-energize your spiritual life and transform your health, finances, and relationships. Seek His face and sow seeds of faith, expectancy, and obedience for His harvest of favor in your life.
Remember: God has given you the ability to believe Him for transformational things…so go ahead and believe for your blessing! Resolve to trust His Word… obey His instructions…and enter into His promises today!
His Blessings … Are Yours!
In Exodus 23, God promises specific blessings to you if you will obey Him, celebrate His three appointed feasts (Passover, Pentecost, and Tabernacles), and come before Him with a special offering. He will send an angel before you to guard you…be an enemy to your enemies…bless you with provision…remove sickness from you…prevent barrenness and miscarriages…give you a long life…and make you fruitful. And that is just the beginning.
Joel 2 lists seven additional double portion blessings the Lord wants to provide for His people during the Feast of Tabernacles.
1. A double portion. "He will cause the rain to come down for you – the former rain, and the latter rain in the first month" (v. 23). Although the periods of the former and latter rains were usually separated by many months, God wants to give you a double blessing during the Feast of Tabernacles, so you can immediately receive both of these outpourings of provision.
2. Financial prosperity. "The threshing floors shall be full of wheat, and the vats shall overflow with new wine and oil" (v. 24).
3. Restoration. "I will restore to you the years that the swarming locust has eaten" (v. 25).
4. Special miracles. "You shall… praise the name of the Lord your God, who has dealt wondrously with you" (v. 26). "I will show wonders" (v. 30).
5. God's presence and favor. "You shall know that I am in the midst of Israel…My people shall never be put to shame" (v. 27).
6. Blessings for your children. "Your sons and your daughters shall prophesy…your young men shall see visions" (v. 28).
7. Deliverance from harm or oppression. "Whoever calls on the name of the Lord will be delivered" (v. 32).
What a fantastic list of promises! With every promise from God, there is the provision to bring it to pass. Hallelujah.
But notice that the Lord does not require any more of you than a willingness to follow His instructions and obey His Word. His desire is for you to honor Him by recognizing what Jesus did for you on the cross and thanking Him for the sacrifice He paid for your salvation. If you'll take a step of faith by bringing Him a special offering to signify your covenant relationship…He will activate His covenant promises in your life!
The Key Is in Your Hand
Remember how God provided for His people in the wilderness after they left Egypt? That's the very picture of how He provides for us today and how He continues to lead us to our promised land, a place "flowing with milk and honey" (Exodus 13:5).
Think of it as a powerful symbol of God's everlasting covenant. From slavery to freedom, from poverty to prosperity, from the lands of Never Enough and Barely Enough to the land of More Than Enough. Just as God brought His people into His supernatural abundance, He wants to do the same for you as well.
Just as God's appointed times were meant to be "an everlasting ordinance" (Exodus 12:14); His Tabernacle promises have no expiration date! Whatever turnaround you need in your life – healing, deliverance, protection, a financial breakthrough, or a restored family relationship – the Feast of Tabernacles can spark your season of breakthroughs.
Remember…
You already have the key in your hand through faith and obedience! Don't stop short of the abundant life your Heavenly Father has planned for you. You don't have to remain in Egypt. Nor must you endlessly sojourn in the wilderness. When you take actions of faith and obedience, you can trust God to unlock an amazing season of miracles and blessings!
Time for Your Harvest
As a partner with this ministry, you can have full confidence that we're praying for God's favor for you and your family. We believe in the power of prayer, and we've seen the Lord give breakthroughs to countless partners who have aligned themselves with the vision of this ministry.
But we've also seen another spiritual principle at work in the pages of Scripture and in our own lives:
Our step of faith and obedience is critical if we want a release of God's extraordinary favor!
God wants you to have your double-portion blessing, but He's waiting for you to fulfill certain conditions first. Deuteronomy 16:16 says, "None shall appear before the Lord empty-handed." At these appointed times each year, the Israelites were to present their sacrifices and specials offerings to the Lord from the seeds they had sown and the harvest He had given them.
Do you want God's best in your life? Do you want to see Him work miracles in your circumstances like never before? Then exercise your God-given faith and sow special offerings to the Lord during His appointed times. Begin now to prepare your heart and your special double-portion offering to the Lord.
I'm convinced that if you'll grab hold of faith and obey His Word, He can unleash a Double-Portion breakthrough in your body… your relationship with the Lord…your marriage…your children…your emotions…and your finances.
Please know that I'm praying for you today, believing God to give you amazing breakthroughs during this very special season of blessing. But don't delay or procrastinate! Step out in faith and experience the Lord's tremendous favor. Claim your promises from His Word like never before, and remember: His blessings are meant for you!
God bless you!

David Cerullo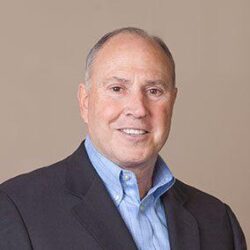 David Cerullo is the founder, chairman, and CEO of Inspiration Ministries, located in Indian Land, South Carolina ­– a ministry dedicated to impacting people for Christ worldwide through media. The son of international evangelist Morris Cerullo, David took a less traditional approach to ministry, graduating from Oral Roberts University with a degree in business administration and management. He has authored over 20 books, and operates a global media ministry that powerfully impacts the world for Christ. Learn more at inspiration.org
View Author Posts
Next Steps To Strengthen Your Walk
We are here for you. Simply click on the button below to reach us by form, email or phone. Together we will lift our hearts and voices with you in prayer.
I Need Prayer
Sow a seed of faith today! Your generous gift will help us impact others for Christ through our global salvation outreach and other faith based initiatives.
Give Online Today
Watch Christian content from your favorite pastors, christian movies, TV shows and more.
Watch Now