---

By David Cerullo
•
April 6, 2022
•
10 Minutes
---
Sometimes moving a mountain means setting your faith on fire!
Ever notice how easy it is to struggle with doubt and uncertainty when we go through hard times? It doesn't matter who we are, when life gets tough, our faith can take a beating.
But that's the time the Lord steps in and continuously reminds us of who we are in Him. That's when He touches us … loves us … that's when He wraps His arms around us and encourages us with His hope and peace.
Why else would God speak so often about faith in His Word?
Time after time, the Bible says about faith: "Your faith has made you whole" (Mark 5:34). "According to your faith be it done unto you" (Mathew 9:29). "Have faith in God" (Mark 11:22). "He had the faith to be healed" (Acts 14:9). "He did not waver in unbelief but grew strong in faith" (Romans 4:20). "I live by the faith of the Son of God" (Galatians 2:20) … and this is just a small glimpse!
Our faith doesn't rest on the wisdom of men but in the power of God (1 Corinthians 2:5)! It's not about what we know or who we think we are. In fact, it's not about us at all. It's about God's power and what He can do … it's about obeying His voice … praying the impossible.
It's about igniting the flames of our faith in Him … hallelujah!
Sow Your Seed
Jesus gave us a vital key to igniting our faith and releasing God's miracle-working power in our lives:
If you have faith the size of a mustard seed, you will say to this mountain, "Move from here to there," and it will move; and nothing will be impossible for you (Matthew 17:20).
I don't know about you, but I think this is an amazing message of hope and encouragement! It's saying if we apply the life-changing principles in this verse, Jesus promises …
"NOTHING will be impossible for you!"
Can you imagine a more powerful statement? It doesn't matter what gloom and doom you might see on today's news headlines or TV broadcasts … Jesus says "NOTHING" can stand in your way when you believe in Him!
But I'm also intrigued that Jesus compares faith to a "seed." A seed is something you sow in faith, trusting there will be a future harvest. The seed may be your money, your prayers, your time, or some other investment, but it's a key to moving your mountain.
Psalm 97:5 tells us our mountains can melt away when we trust in our living God. When we rely on Him, we can confidently expect Him to act on our behalf – to heal our sickness, lift our depression, overcome our addiction, defeat our poverty, and restore our broken relationships.
Whether we realize it or not, every one of us has the ability to believe God for a breakthrough … and to trust Him completely with our lives. But our faith will remain lifeless, useless, and powerless until it's exercised by our spirits. We have to take action and sow our seeds before we'll see our harvest!
Only Believe!
I'll never forget sitting as a young boy in my dad's evangelistic crusades and seeing the demonstration of God's miracle-working power. I vividly remember an old song the choirs used to sing, "Only believe, only believe, all things are possible, only believe!"
In Mark 9, a man brought his son to Jesus to be healed. The boy was demon-possessed and unable to speak. The root of his speechlessness was not physical but rather spiritual. Jesus said to the boy's father, "If you can believe, all things are possible to him who believes" (v. 23).
With tears streaming down his face, the father replied, "Lord, I believe; help my unbelief!" (v. 24).
Breakthroughs from God are the result of bold, obedient faith – the exact opposite of fear, doubt, and passivity. Instead of being afraid or timid, we must release our faith and boldly confront the mountains in our lives. We need to cry out, "Lord, with You all things are possible. Lord, if Your Word says it, then I believe it. Lord, help my unbelief!"
When we exercise our faith and cry out to God in this way, our faith will rise up to overcome the obstacles that stand in the way of our destiny. Jesus tells us to speak to the mountains in our way and expect them to move! He doesn't just say here to "watch and pray" (Mark 14:38) – He tells us to take action and confront our spiritual enemies with confident declarations of faith!
Today, Satan is launching a major assault against our faith, trying to instill fear and get us to waver in our trust in the Lord. He wants us to put our eyes on our circumstances or the world's economy rather than on God's faithfulness to His Word.
If you keep your eyes focused on your problems and the "mountains" in your way – whether they are financial, physical, or relational – the enemy will use your circumstances to plant fear and doubt in your mind and spirit. He will use your circumstances to accuse God and try to discredit His Word. Instead, keep your eyes focused on the Lord, on His Word, and on His ability to do ANYTHING!
Declare God's Word
Romans 10:17 teaches faith comes by hearing the Word of God. One of the greatest ways you can ignite your faith is to BOLDLY DECLARE God's Word over your life, your circumstances, the mountains you face, and the barriers that are keeping you from receiving all God has for you.
In Hebrews 13:5-6, God tells us, "I will never leave you nor forsake you." Because of this great truth, we may boldly say, "The Lord is my helper; I will not fear. What can man do to me?"
God has put His Word in your mouth and your heart (Romans 10:8). In the face of every attack from the enemy, boldly declare the truth of His Word! Boldly release your faith, and see what He will do!
Don't speak what the world says. Don't speak what the devil says. Don't speak what your circumstances say. Speak God's Word, and He will intervene on your behalf!
The Urgency of the Hour
We live in perilous times (2 Timothy 3:1), and it's more critical than ever for you to develop an intimate, personal, covenant relationship with God. Lovingly worship Him, obey His commandments, and sow seeds of your time, talents, and treasures. Then trust Him to meet your needs through His amazing principle of seedtime and harvest!
NOW is the time to get your seed into the ground – through financial giving that is consistent, obedient, and wrapped with faith and expectancy!
Of course, I would love for you to sow financial seeds into this ministry as it helps us minister to so many around the world, but that isn't the point. The point is you must sow your seed. Sow it into good ground, and sow it where you're being fed spiritually. This is an hour when you can't afford NOT to sow your seed into God's Kingdom!
I am praying for you today, asking God to give you amazing breakthroughs as you ignite your faith! Declare His Word, and trust Him to move the mountains in your life.
Your friend and partner,


David Cerullo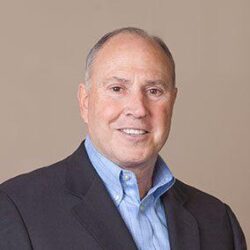 David Cerullo is the founder, chairman, and CEO of Inspiration Ministries, located in Indian Land, South Carolina ­– a ministry dedicated to impacting people for Christ worldwide through media. The son of international evangelist Morris Cerullo, David took a less traditional approach to ministry, graduating from Oral Roberts University with a degree in business administration and management. He has authored over 20 books, and operates a global media ministry that powerfully impacts the world for Christ. Learn more at inspiration.org
View Author Posts
Next Steps To Strengthen Your Walk
We are here for you. Simply click on the button below to reach us by form, email or phone. Together we will lift our hearts and voices with you in prayer.
I Need Prayer
Sow a seed of faith today! Your generous gift will help us impact others for Christ through our global salvation outreach and other faith based initiatives.
Give Online Today
Watch Christian content from your favorite pastors, christian movies, TV shows and more.
Watch Now