---
Here's My Five Favorite Devotionals – What's Yours?

By Billie Jo Youmans
•
December 28, 2022
•
10 Minutes
---
Devotionals have been part of my morning time with God since I first surrendered my life to Him. They focus my mind and help me enter into a quiet space where I can feel the loving presence of God. But I'd be remiss in an article on devotions if I didn't begin by stating the obvious: there's no better book than the Bible.
A devotional is NO substitute for the Bible – it's only a supplement. Always spend time in the Word even if it's just to read the devotional verses in context. There is power in the Word of God that is transferred from God to you directly. He has treasures to share personally with you — and relying on others' words will block His voice.
There's literally thousands of devotionals on the market, so I thought I'd share my favorites and some tips for picking your own.  I'd love to hear what you choose for next year and in a few weeks, how it changes your time with God.
These are some of the wonderful books that have nurtured my walk with the Lord…
One-Year® Bible Companion
When my husband and I first married, we lived a rather wild life. But God gave no regard to my foolishness — He just kept pursuing me with love. His voice tugged at my heart and called me to His Word — not for condemnation but with an invitation to know Him. I was an avid reader but had never taken the time to read the Bible through. Although we were nothing more than Chr-easter churchgoers (Christmas – Easter attendees), it seemed wise to see what the Bible had to say about life as we began our journey. So, I allotted God 15 minutes of my morning. That was 30+ years ago … and the 15 minutes expanded quickly. The old song, "The longer I serve Him, the sweeter He grows" speaks my truth. God does cool stuff when you give Him room!
In God's serendipitous way, there just happened to be a companion book to the One Year® Bible I chose among the half-dozen books my husband owned! That guide was exactly what I needed. God had gone ahead of me making provisions before I even knew my need . The One Year® companion book provided historical and cultural context to the lives of the Bible characters— and that gave me insight to applying the Scripture to my life!
My Utmost for His Highest
The covers have been taped on repeatedly and every page is marked up in this treasured book. Its wisdom calls out to me even after decades of daily use, and I can't imagine a year without My Utmost speaking into my life! Gifted to my uncle during his fight with cancer, someone gave it to me after his passing. One day in heaven, I hope to sit with Uncle Harold and the author, Oswald Chambers, to express my gratitude. This book has been an amazing tool of transformation in my life.
Chambers' words pierce right through my blind spots and stubborn-ness. He has done more to help me walk closely with the Lord than any other single human being. Here's a typical, knife-like quote from Chambers:  "It took me a long while to realize that God has no respect for anything I bring him. All he wants from me is unconditional surrender." As a "do-er," I need those sharp-edged reminders that the Christian life is not about me – it's all about the King of Kings, and Chambers never wavers from that message.
Perhaps most important: Chambers lived out the strong words in this devotional. In fact, he never wrote a book. His wife compiled his notes into dozens of books after his death at age 43. Chambers himself was too busy living what he believed to be consumed with writing … another piercing reminder for me.
31 Days of Prayer
The Truths of the Word work everywhere and at all times. Some devotional books apply the Word of God to specific areas of life (i.e., newlyweds, prodigal children, addiction recovery), while others simply filter the Word through the lens of individual interests (i.e., animals, NASCAR, career). Choosing a devotional that expands your understanding of a spiritual discipline has exponential value.  31 Days of Prayer, authored by missionaries Ruth and Warren Myers, opened my eyes to prayer as something more than a discipline to practice — and transformed my relationship with God. Understanding God's longing to be included in our passions and our problems opened the way to a friendship with God — a friend who's always willing to meet me where I'm at! Now, that's a treasure!
In addition to the daily devotions, 31 Days of Prayer includes passages for deeper, expanded study and offers suggestions on how to grow your prayer life. This book's authors wove the wisdom of such Christian heroes as George Mueller and Andrew Murray into their work, and this devotional brought lasting change and eternal blessings to me.
Streams in the Desert
Desert days are a reality for all of us…even God's faithful servants. L.B. Cowman wrote this book in the most difficult period of her life — six-years of begging for her husband's healing. But make no mistake — this is not a "woe is me" type book. Career missionaries and founders of the Oriental Missionary Society, the Cowmans searched the Scriptures for hope and encouragement during this period of time. Their deep roots of faith reached into the Living Water of the World and created a well of hope for others.
Streams in Desert masterfully wraps common burdens of the heart (i.e., worry, grief, fear) with Scripture, revealing how the promises of God really do heal every wound. This devotional is the embodiment of 2 Corinthians 1:3-5 – God-given comfort shared with others! Drinking in its truths each day will equip you to encourage others, too.
Inspiration Magazine
No, this is NOT just a shameless plug for our own material — I absolutely love the Daily Devotion portion of Inspiration Magazine. These brief devotionals, written by John Roos, typically include nuggets about historical figures, music, or events that illustrate truths related to the Scripture of the day. I find them insightful, challenging, and often linked to circumstances I am facing. (Another serendipitous gift of God, no doubt!)
A Bible Reading, brief prayer, and blank lines for personal reflection work accompany each piece. Developed from the author's personal time with God, the authenticity of each devotional creates a resonance that leads many readers to write in and say, "I felt like God was speaking right to me in today's devotion!"
Tips for Choosing a Devotional
Here's some questions to guide you to a devotional that will work for you:
Where is God tugging at your heart spiritually?

Do you long for more knowledge of Scripture?
Does your prayer life feel bland and dull?
Is your heart broken and needing healing?

How do you learn best?

Do facts and tangible events excite your mind?
Or do you need to feel your way to Truth?

What interests you – sports, history, geography?
This article comes with my prayers for your faith walk.  A journey with Jesus is the most wonderful adventure this life offers! There is a devotional book that will help you grow closer to Him.
All the books I mentioned are available on Amazon except for Inspiration Magazine, which is a gift to the supporters of this ministry. If you would like to join the Inspiration Ministry family, you can do so here.
…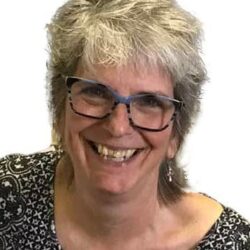 Billie Jo Youmans is a Digital Content Editor and Writer for Inspiration.org who is awed by the privilege of serving the Lord Jesus Christ. She rejoices in the goodness of the God who longs to be known as a friend by all, and she relishes the opportunity to turn eyes toward Him on a daily basis. Learn more at https://heartsongministry.net/
View Author Posts
Next Steps To Strengthen Your Walk
We are here for you. Simply click on the button below to reach us by form, email or phone. Together we will lift our hearts and voices with you in prayer.
I Need Prayer
Sow a seed of faith today! Your generous gift will help us impact others for Christ through our global salvation outreach and other faith based initiatives.
Give Online Today
Watch Christian content from your favorite pastors, christian movies, TV shows and more.
Watch Now