---
Katy Nichole: God Makes All Things Possible (Part 3)

By John Farrell
•
October 24, 2023
•
11 Minutes
---
John Farrell: What's been the coolest moment of your career up to this point?
Katy Nichole: I would say that there are so many of those moments that I couldn't necessarily pick one that tops them all. I would have to say one of the biggest dreams I've ever had – like since I was 11 years old, my first time coming to Nashville – I stood outside of the Grand Ole Opry and said, "I'm going to sing in there one day" not really thinking that was going to happen. Just being like, "I'm going to do that. That's my goal."
That's a crazy goal, but it happened, and I was like, "Wow! I got to stand in the same spot that Dolly Parton did."
I would say it tops them just a little bit more than the rest. But the rest are so incredible too, like singing at Red Rocks. That just does not happen every day. You're literally surrounded by God's creation in a way that is just insane. Magnificent is the word I would use for that because it's amazing. That one was also pretty insane. I will say that one's very close. They're basically tied.
JF: I'm sure you got to take a moment to soak it all up, especially your experience at the Grand Ole Opry when, years before, you stood outside and stated that seemingly impossible dream and then to see it come to fruition years later.
Katy: Oh, absolutely. I've taken it all in for sure. I was spending some moments taking a deep breath and just being like, "Wow, I cannot believe I'm here." It's kind of surreal.
Nurturing a Passion to Sing and Write Music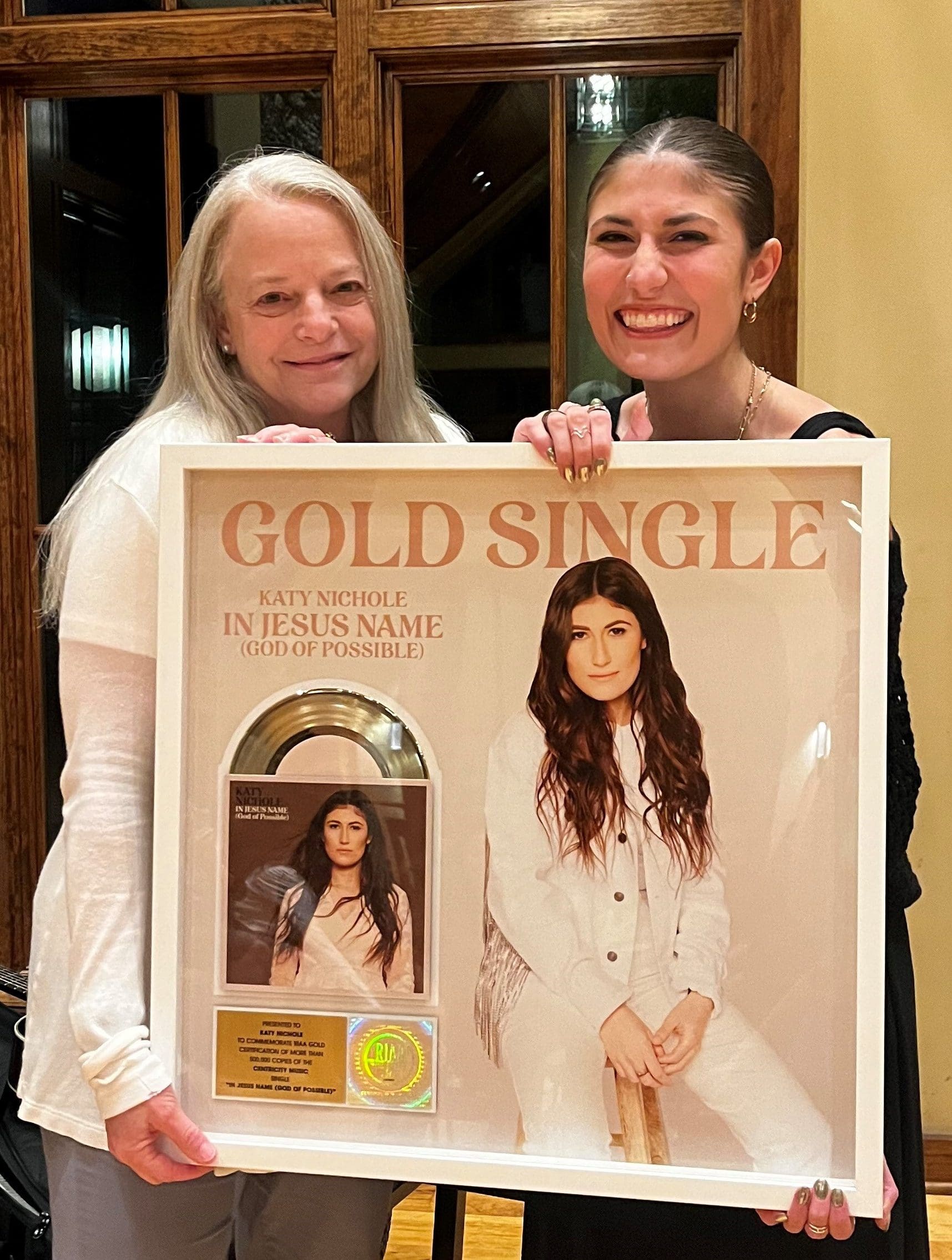 JF: How did you get your start in music, and when and how did your meteoric rise to fame start to take shape?
Katy: I have been singing since I was very, very young. I would come home and sing the Bible school songs from church. I've just always loved singing. There's a video of me as young as three years old singing my little heart out because I just loved singing so much.
I didn't start writing songs until I was 16 years old. They were not Christian songs. I was writing what I would consider to be secular songs, but I was definitely dipping my toes into the water of Christian music. I just didn't know it yet.
A lot of the songs I was writing were inspirational. I was trying to inspire people through music because I knew how much I was inspired by music and I wanted to do the same thing for others. A lot of my songwriting was because I was playing gigs too, and I wanted to have some of my own music. I got a ukulele as a gift and started writing some songs, and that turned into some crazy things.
In 2018, I was actually asked to come lead worship at a church. I didn't really think that was a good idea because I was like, "I don't write Christian songs," but something in me was like, "Maybe." The thing was, this was less than a week prior to me having my second back surgery. So, I told the pastor and the worship pastor of this church, "I will do that, but it might be a couple months because I have to recover from back surgery."
They were totally fine with that and were like, "We'll wait and we would love it if you would come in a couple of months to sing at our church. Just do a special piece."
I ended up going in February of 2019. So, it was right after I had my second back surgery. I said, "Okay, I can come to your church, but what do you want me to sing? Because I don't have any Christian songs." They had a song in mind that I had sung at an ArtFest that they were at. I was like, "That's not a Christian song."
So, I made it my mission to write a Christian song. I wrote a Christian song in 24 hours, and the song is called "Shine." It probably will never be heard, but the song was important at this time. I wrote the song on my ukulele and it kind of sounded like a VBS song, but I got up and sang the song and got a standing ovation at this church.
I led worship for the first time on that day as well and I realized, "Oh my goodness, there's something so different about this. Something feels different. This feels like what I'm supposed to do." So, from that day forward, I started writing Christian songs and I started to dedicate myself to learning about Jesus and really knowing Him.
This was when my relationship with Jesus really started, in 2019, which isn't that long, but it was me just being like, "Okay, I want to know the heart of Jesus. I want to write about that. I want to talk to people about what Jesus can do because he's done amazing things in my life."
When miracles happen, I think your outlook on life just changes a little bit because you're like, "Not that I needed to see that to believe in you, God, but the fact that You would show that to me just shows how kind You are." I wanted to talk about that. So, I started leading worship.
My mentor is actually a familiar name. His name is Josh Havens, and he's in a band called The Afters.
A Mentor Who Believed
JF: What role did he play at the beginning of your music career?
Katy: He's the one who believed in me the most and in the Christian music that I was writing. I had no idea what I was doing, but he was there to answer questions. He was cheering me on as I was doing it. And I have to tell you, I didn't write a lot of great songs in the beginning, so he heard some pretty bad things. But he believed in me so much that I just kept doing it.
We eventually started writing some songs together and, honestly, some of those songs may be heard at some point. I'm just grateful for the moments that we got to spend writing music and for the time that I got to learn from him because he really did teach me a lot about having a heart of worship and doing that before anything else.
I spent two and a half years at the church where he's the worship pastor, and I got to mentor under him and some other amazing worship leaders. I got to learn a lot and do a lot of ministries and really work in ministry as well because that's definitely different when you're doing it in a church. It taught me a lot and gave me a different outlook on some things. It was a time for me to really dedicate my life to the Lord in ways I hadn't done before.
JF: Where can people find information about your album and what's the best way for them to keep up with you and what you're doing?
Katy: I'm very active on social media, like Instagram, Facebook, and TikTok. All of those things or KatyNicholeMusic. You can find me on all of those apps; all those fun things. I also have a website where all of my tour dates and new music will be posted, and there is an email list that you can sign up for if you go to my website, which is KatyNicole.com. That is where all of the updates will be, and you can stay posted on what comes next.
JF: Is there anything else that you would like to add that I perhaps didn't ask you or something that you'd like to reemphasize?
Katy: I just want to remind people that they're not alone. They're not alone in their struggles and God loves them so, so much. They're so treasured by God. I think a lot of times in the battles that we're facing, it can be really challenging to believe in a God that we can't see and sometimes we can't even feel, but God is always with us. When our circumstances are not good, God is still good. So, I just want people to be reminded that they're not alone and God is fighting for them.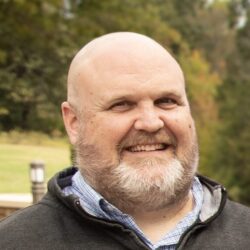 John Farrell is the Digital Content Manager for www.inspiration.org. In addition to having written more than 1,000 articles, press releases, and other pieces of content for Inspiration Ministries, NASCAR, Lionel, and Speed Digital, he authored The Official NASCAR Trivia Book: With 1,001 Facts and Questions to Test Your Racing Knowledge in 2012. John is a graduate of Appalachian State University and lives in Concord, N.C., with his wife and two sons.
View Author Posts
Next Steps To Strengthen Your Walk
We are here for you. Simply click on the button below to reach us by form, email or phone. Together we will lift our hearts and voices with you in prayer.
I Need Prayer
Sow a seed of faith today! Your generous gift will help us impact others for Christ through our global salvation outreach and other faith based initiatives.
Give Online Today
Watch Christian content from your favorite pastors, christian movies, TV shows and more.
Watch Now