---
Greater: What Is Your Legacy?

By John Farrell
•
January 27, 2023
•
11 Minutes
---
With the second pick of the third round of the 1999 NFL Draft (the 63rd pick overall), the Indianapolis Colts selected Offensive Guard out of the University of Arkansas Brandon Burlsworth. That was April 18th, 1999.
Ten days later, Brandon's life was tragically cut short just fifteen miles from his mom's home, when his car drifted over the center line. He was on his way home to attend Wednesday night service and dinner at his church.
In 2016, Chris Severio ("Suit Up") starred as Burlsworth in the sports biographical film, Greater. For the most part, the powerful and entertaining movie accurately depicts the football player's journey from the couch to the NFL gridiron. According to www.arkansasrazorbacks.com, "Unlike most cinematic adaptations, Greater had to do very little to embellish the story. The film is meticulously modeled after the true-life story of the former walk-on from Harrison, Arkansas."
The Beginning of a Legacy
Growing up, Burlsworth dreamed of one day playing for the Arkansas Razorbacks. However, he'd much rather sit on the couch eating potato chips and other junk food, earning the nickname "Cheesecake," than work on his skills as a football player. Coach Tommy Tice (Peter Lewis, Motherless Brooklyn), the Harrison High School football coach, observed one of Burlsworth's football practices while he was in middle school. Afterward, the coach told him he would see him in a couple years. The truth, however, was Coach Tice was pretty sure Burlsworth would never see much playing time at the high school level.
What Burlsworth lacked in talent, athleticism, and size, he more than made up for in motivation, work ethic, and heart. It was those latter three that would eventually earn him playing time in high school despite his shortcomings.
Coach Tice's words to the team set a tone for how Burlsworth would approach football and live his life:
You know, football's a rough game. It's unpredictable. Life itself, squeezed into 60 minutes and 100 yards. Now, you can't control your mom and daddy, but you can control how hard you work. Sow a thought, you reap an action. Sow an action, you reap a habit. You sow a habit, you reap a character. You sow a character, you reap a destiny. Every play starts with a cadence and ends with a whistle. What you do in between determines your legacy, so make sure you give it everything you've got until you hear the whistle.
It's his dogged determination and don't-stop-until-you-hear-the-whistle mentality that would form the foundation of his legacy.
By the time Burlsworth's senior year in high school rolled around, he had improved enough to receive a full-ride scholarship to play football in college. The problem was that the offer was from Arkansas Tech University, not the University of Arkansas. He refused to play for the Division III school and instead decided, despite the financial complications it created for his mom, to walk-on at the SEC school. He knew he only had one year to go from walk-on to scholarship player or he would have to leave because of money.
The Legacy Takes Root
After going on an unofficial visit to Arkansas where Coach Bender (Fredric Lehne, Men in Black) told him that he was too small and that he'd never see playing time at an SEC school, Burlsworth decided to get bigger by eating tons of junk food. Unfortunately, he was adding fat and not muscle. When he arrived on campus, he tipped the scales at an unhealthy 330 pounds and fifty percent body fat. Because of his obesity, the coaching staff started working with him to slim down to a healthier weight that would allow him a better chance to play, albeit still small. His weight eventually dipped below 280.
Through hard work and dedication, Burlsworth earned playing time, which ultimately resulted in him receiving a full-ride scholarship offer after his first season to continue playing football for the Razorbacks. His dream was being fulfilled.
By the time his collegiate career ended, Burlsworth was a three-year starter on the offensive line, earning the title of All-American in 1998. That season – his senior year – the University of Arkansas finished with a 9-3 record (following a 4-7 record the previous year) and a share of the SEC Western Division championship. After winning the first eight games of the season, the Razorbacks fell to the Michigan Wolverines and Tom Brady in the Citrus Bowl. They finished the season ranked 13th in the BCS.
Satan Tries His Luck
Outside of Brandon's pursuit of playing time on the football gridiron, Greater weaves in the internal struggles of his older brother Marty (Neal McDonough, Minority Report). As Marty waits for Brandon's funeral to begin, a mysterious man quietly singing "I'll Fly Away" to himself approaches Marty. The man knows that Marty is dealing with grief and anger and quickly tries to capitalize on his pain.
The movie does a good job of representing Satan in this man trying to drive a wedge between Marty and his faith. Satan tries to sow anger and resentment toward God within Marty, asking why would God let bad things happen to good people?
While most of the movie chronicles Brandon's football career, the juxtaposition of his brother's grief is an accurate depiction of the pain many of us often go through after losing a loved one. Naturally, Brandon's death leaves Marty with questions and doubts. But we should always remember (as Brandon's tombstone reads), "Our loss is great, but God is greater."
Though the pain and grief may be unbearable, only with God on our side will we get through the tough times.
The Brandon Burlsworth Legacy Today   
Burlsworth was not only a great football player on the field, but he was an even better person off the field – the epitome of a role model. At his core, he was a good person. He followed the rules and helped everyone he came in contact with. He was a diligent student, landing on the All-SEC Academic Honor Roll four times and receiving his Master's degree in 1998. But there was nothing more important to him than his faith and family, and it showed in everything he did.
It didn't take long for others to notice how he lived his life, including the Indianapolis Colts, who planned to enter the 1999 season with Burlsworth as their starting right guard.
Coach Howard Mudd (Patrick Duff, Goodbye Baby): You're gonna be a starter, Brandon.
Brandon: (laughs)
Coach Mudd: I'm serious.
Brandon: (more laughter)
Coach Mudd: That's funny?
Brandon: Oh, I'm sorry. It's just this is the first time in my life where something I wanted came so easy.
Coach Mudd: Easy? Brandon, it may have taken me a few seconds to say you're a starter, but it was years of your hard work that gave me a reason to say it. You are living proof that when you do the right things good stuff happens. And you have done everything right. Enjoy it.
Burlsworth's legacy lives on today. In 1999, his college jersey (No. 77) was retired at Arkansas. Only one other jersey had been retired at the university in the previous 120 years. The University of Arkansas created an endowment in Burlsworth's name that provides eighteen $5,000 academic scholarships and one $10,000 walk-on athletic scholarship annually. The Brandon Burlsworth Foundation champions several charitable endeavors, including providing free eyecare for underprivileged kids. The Foundation also gives "Burl's Kids" free tickets to every University of Arkansas and Indianapolis Colts home game.
In 2010, the Burlsworth Trophy was created and is given out annually to the nation's best college football player who began their career as a walk-on. Recipients include current NFL players Baker Mayfield and Hunter Renfrow.
As far as sports movies and, more specifically, football movies go, Greater should be considered among the best in both genres. Although the script and acting were top-notch, the thing that stands out the most is how true to Brandon Burlsworth's life it was. From everything I read online, the movie captured it beautifully. It was both entertaining and gripping.
I strongly recommend Greater to anyone who loves movies about football or true stories of people overcoming great obstacles to become greater than they ever imagined. Perhaps it will make you think about your legacy as it made me ponder mine.
---
To learn more about Greater and its upcoming airtimes on Inspiration TV click here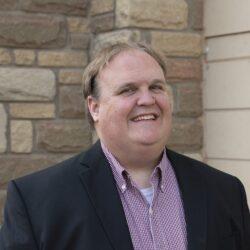 John Farrell is the Digital Content Manager for www.inspiration.org. In addition to having written more than 1,000 articles, press releases, and other pieces content for Inspiration Ministries, NASCAR, Lionel, and Speed Digital, he authored The Official NASCAR Trivia Book: With 1,001 Facts and Questions to Test Your Racing Knowledge in 2012. John is a graduate of Appalachian State University and lives in Concord, N.C., with his wife and two sons.
View Author Posts
Next Steps To Strengthen Your Walk
We are here for you. Simply click on the button below to reach us by form, email or phone. Together we will lift our hearts and voices with you in prayer.
I Need Prayer
Sow a seed of faith today! Your generous gift will help us impact others for Christ through our global salvation outreach and other faith based initiatives.
Give Online Today
Watch Christian content from your favorite pastors, christian movies, TV shows and more.
Watch Now