---
Dancing for the Glory of God (Part 1)

By John Farrell
•
December 1, 2022
•
15 Minutes
---
John Farrell: Please tell me a little bit about Ballet Magnificat!
Keith Thibodeaux: Ballet Magnificat! is a ballet that was formed by my wife and I back in 1986, and its whole reason for existence was to magnify the Lord through dance.
Kathy won a silver medal in the second USA International Ballet Competition in 1982. One of the dances she did was the Sandi Patty song, "We Shall Behold Him." Basically, the whole vision for Ballet Magnificat came forth. Then later on she was still dancing with a secular company and I was playing with David and the Giants, a Christian rock band, and she saw how our music could be used for the Kingdom of God.
So, through prophetic words and various encouragement from people throughout the years when she was dancing secular, she started a Christian ballet company in 1986. It started out with a couple of dancers and Kathy. And we used things like our van. We'd travel in our van and use our little stereo for a sound system. It was just really small at first.
A dancer that was Christian showed up on our doorstep from California. When she heard about it, she wanted to be in it. And then another one came from New York who was Christian too and was looking for something like what we were doing. At that point, there was really nobody that was out front doing something like this. That's kind of the start of it.
So, we formed it in 1986 and started off really small. It just kind of began to grow throughout the years. The president of Belhaven College heard that Kathy was resigning from her secular ballet company to form a Christian company. He got on board with it and offered us office and studio space in the beginning.
Back in those days, we had no computers and we had very little access to computers back in 1986, but he allowed us to have that kind of access. And we just kind of grew from there.
The vision of Ballet Magnificat! is to present the gospel of Jesus Christ through the medium of ballet and dance to the widest possible audience.
Combining Faith and Dance
JF: How has your company best been able to serve that mission or promote that mission through its performances?
Keith: What we do is stories. We started out doing more worshipful pieces. Not so much stories, but more worship and more of the Word. Then we got into story ballets, which we did something like "Deliver Us," which was one of our first ones. "Savior" was actually our first story ballet. We partnered with Second Baptist Church in Dallas – Ed Young's church. We did that piece – "Savior" – with them and their orchestra and choir. That kind of jumpstarted us into doing more story ballets.
We had a choreographer here from the Czech Republic who choreographed a piece called "Deliver Us," in which we used the music from The Prince of Egypt, the DreamWorks Steven Spielberg piece. That's about Moses delivering the children of Israel from Egypt and Pharaoh.
Then we went on to do ballets like "The Hiding Place," the story of Corrie Ten Boom. "Ruth," taking off the biblical story of Ruth. "Scarlet Court" about two missionaries who were a part of an underground church in the Soviet Union in the 1970s. Things like that.
The latest one we've done is a piece called "Anchored," which is the story of the pilgrims and their flight from England to find the freedom to worship here in America.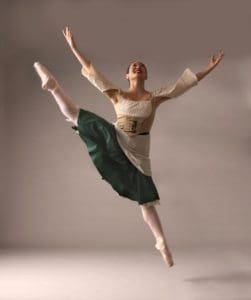 JF: For those who are not a hundred percent sure what the difference is between a regular ballet performance versus a story ballet, what's the difference between those? Or is there a difference?
Keith: There's a little bit of a difference. Well, one, like "Deliver Us," actually tells the whole story. It basically goes through each section of that story, and we go through the plagues. In the instance of "Deliver Us," we go through Moses and the burning bush scene. And we have some narration.
It's very plain for people to see "The Hiding Place." We have the Nazis, we have the persecution, and we have the hiding of the Jewish people. That kind of thing.
The other things we do is more like worshipful pieces, which tend to be more contemporary on the dance side and is more like a creative worship type of thing, but it's choreographed as opposed to something like we do called "Stratagem," inspired by The Screwtape Letters of C.S. Lewis, which is more of a story. Actually, it's more of a telling of what the book is trying to bring forth about the temptations that we have and overcoming those things and that kind of thing.
JF: What is the overall message, or feeling, you hope people or audiences take from watching a Ballet Magnificat! performance?
Keith: First of all, if they don't know the Lord, we pray that they would be saved. That's first and foremost.
Ballet Magnificat! is a great way to bring people who are interested in the arts, maybe a friend of somebody who is not saved who would want to come see the dancers and a story and that kind of thing. It kind of disarms people to watch a ballet because it takes you in and you get brought into it. And a lot of times the message comes forth.
We have a time at the very end where a dancer will summarize what they saw and tell people why we do what we do because of Jesus and the gospel. I remember one time we did a piece called "Freedom" that was not a story ballet, but it was based on the scripture in Hezekiah where King Hezekiah's army comes against Israel and he doesn't know what to do. So, he goes to the Lord and says, "The battle will not be yours, but it'll be mine, God's." The freedom of just letting God do things.
Actually, we had two women who saw our performance of that – I believe it was in South Carolina – and they had previously had an offense against one another. One had an offense against the other, but they showed up at the ballet concert in different cars or whatever and had not talked with one another in years. They ended up running into each other after the performance in the lobby. One got on her knees and just asked the other for forgiveness right there. It was a God moment in their lives when they experienced that forgiveness and freedom.
JF: That is really cool. I love hearing stories like that where you actually see it play out.
Keith: We don't do ballet just for the sake of ballet. It really does touch people's hearts because it's like music. Christian music can move people and touch their hearts because it's more than just this world. It's saying something bigger.
Incredible Growth and Expanding Beyond Borders
JF: Where do you see or where would you like to see your company grow or expand over the next five or ten years, or even further down the road?
Keith: We're in about a 12,000-square-foot facility right now. We would like to get into another one, which is on the horizon. But we have expanded. We have three training companies with about 20 in each one. We have a company that has about 15 to 18 people in it – that's our professional company. We have a School of the Arts here. We do workshops that attract 300-400 students a year in the summer for four weeks. They come from all over the United States and the world. Then we founded a ballet company, school, and training program in Brazil called Ballet Magnificat Brazil five years ago. So, we have expanded in ways we never thought we could do. It's just been the Lord, you know?
JF: Out of all the countries, why Brazil? What was it about Brazil that you found so inviting that you could grow and set up your first satellite campus?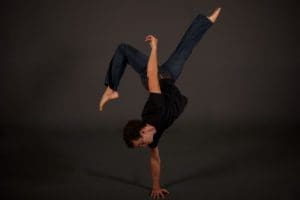 Keith: We have been invited to go to various places and start a Ballet Magnificat, but it just never just really seemed attainable or right. The door opened in Brazil. We went on a company tour there and we performed in several cities.
We were in Rio de Janeiro on the beach with the lady who had sort of brought us in and structured the tour, just kind of hanging out and she said, "You know what you need to do?" We love the people. We love the culture. The people are just amazing in Brazil. They speak Portuguese, not Spanish. So, it's just a little different than most Latin American countries. But the sponsor said, "You should bring a training program like what you have in the United States here because we don't have anything like that here. They train here and they get to a certain point in their dance technique, then they have to go somewhere else to complete it. We don't really have the excellence that you guys bring for Christianity and for Christians."
Another thing about Brazil is that Christianity is growing over there, whereas in the US it's diminishing, unfortunately. There are just a lot of good things that we've seen in Brazil. We're just excited about what God's doing. It's not been easy to start, but it's been a big joy.
So, now in Brazil, we have a school and a training program like we have here. So, if you go to Brazil, it feels much like it does here with our Ballet Magnificat studios and school. Spiritually the atmosphere seems very much like ours, except the only thing is that they speak Portuguese over there.
We looked at five different cities. We had two brothers in the Lord who have a company here that has helped us financially to do things. We approached them about a specific thing we needed and they said, "Do you have any other needs besides this?"
We had just gotten back from Brazil, and it had been on our minds and hearts to look into that. So, I said, "Funny you should ask." I told them about our vision for Brazil, and they said, "Well, that's what we want to help you with."
They got on board and helped us find the city, which is Curitiba in Southern Brazil. It's a city of about a million and a half or two. Could be more than that. It's very much unlike just about any city in Brazil because of its higher elevation. It's about 3000 feet above sea level, and it's kind of a moderate type of climate. It still gets hot there, but it's pretty different than normal. It's a walking city, so it lent itself very well to what we wanted. So, we're there.
We're just amazed. In fact, the director for it is from South Africa and she trained with us here in the United States as a trainee. When we started this vision for Ballet Magnificat Brazil, we called her and she got on board and said, "That's what I want to do."
…
Learn more about Ballet Magnificat! here.
All photos are courtesy of Ballet Magnificat!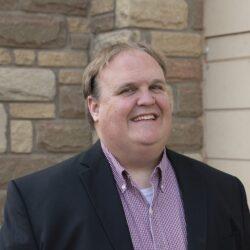 John Farrell is the Digital Content Manager for www.inspiration.org. In addition to having written more than 1,000 articles, press releases, and other pieces content for Inspiration Ministries, NASCAR, Lionel, and Speed Digital, he authored The Official NASCAR Trivia Book: With 1,001 Facts and Questions to Test Your Racing Knowledge in 2012. John is a graduate of Appalachian State University and lives in Concord, N.C., with his wife and two sons.
View Author Posts
Next Steps To Strengthen Your Walk
We are here for you. Simply click on the button below to reach us by form, email or phone. Together we will lift our hearts and voices with you in prayer.
I Need Prayer
Sow a seed of faith today! Your generous gift will help us impact others for Christ through our global salvation outreach and other faith based initiatives.
Give Online Today
Watch Christian content from your favorite pastors, christian movies, TV shows and more.
Watch Now