---

By Billie Jo Youmans
•
July 25, 2022
•
9 Minutes
---
The simple fact that millions ask the question: "What is Prayer?" attests to its importance. It is a wise question because a deep understanding of prayer adds much to our lives! Let's begin with four vital truths about prayer.
Prayer is your connection to the Creator and Sustainer of life –your link to life!
Prayer is sharing with God that enriches your daily life with eternal vitality.
Prayer is the barometer measuring your closeness to God.
Prayer is key to understanding yourself.
God commands prayer, and Jesus prayed – often even leaving the work of preaching the Gospel and healing the sick to pray! Understanding prayer helps us value prayer as God intends. Let's explore a sample of what the Word God reveals prayer to be:
Loving Connection
1 Chronicles 29:10-20; Psalm 16; Ephesians 4; John 17
Made in the image of God, we are body, soul (mind, will, and emotions), and spirit. We live much of life with just body and soul, but prayer involves the totality of our beings. Prayer produces an intimate unity transcending space and time, connecting us across continents, worlds, and eternity. Christ's passionate prayer in John 17 focused on this matter.
True prayer is neither a mere mental exercise nor a vocal performance. It is far deeper than that – it is spiritual transaction with the Creator of Heaven and Earth. –Charles Spurgeon
Nothing tends more to cement the hearts of Christians than praying together.  Never do they love one another so well as when they witness the outpouring of each other's hearts in prayer. – Charles Finney
Pleasing to God
Isaiah 55:6; Matthew 6:33; Ephesians 6:18; Philippians 4:6; Revelation. 8:3
You and I are created for connection with God. He is pleased when we seek His face because prayer moves us into His good purposes for our lives. Without God, we can do nothing, and we are on the road to destruction. God continually calls us to Himself and rejoices when we hear and heed His call!
Of all the things Christ wants for us, loving him and focusing our attention on him are the most important. – Charles Stanley
To be a Christian without prayer is no more possible than to be alive without breathing. – Martin Luther
Humble Surrender
Judges 10:15; 1 Samuel 15:11; Matthew 26:39; 1 Peter 5:6
True prayer flows from the heart, not the mouth or even the mind. It is emotionally raw and painfully aware of the need for divine intervention. Prayer is crying out to God, even in the depths of heartache, with total confidence in His desire to help, His wisdom to do what is right, and His power to accomplish what is best.
God's way of answering the Christian's prayer for more patience, experience, hope, and love often is to put him into the furnace of affliction. –  Richard Cecil
I know that the Lord is always on the side of the right; but it is my constant anxiety and prayer that I and this nation may be on the Lord's side. – Abraham Lincoln
Guidance and Wisdom
Psalm 31 & 86; Proverbs 3 & 16; Matthew 7:7-8; John 5:30
In this life, there is always at least one detail we don't know when we make our plans and choose our paths. There is nothing outside of God's view. Seeking Him is our protection and deliverance. Since our very best efforts are but filthy rags (Isaiah 64:6), our need for divine wisdom and guidance is constant.
Prayer is not asking. Prayer is putting oneself in the hands of God, at His disposition, and listening to His voice in the depth of our hearts. – Mother Teresa
Prayer is exhaling the spirit of man and inhaling the spirit of God. – Edwin Keith
Privilege and Power
1 Chronicles 29:11-12; Psalm 89:13; 2 Corinthians 12:9; Philippians 3:10
Contrary to the common belief that prayer is boring, prayer is a powerful privilege! Blank or wandering minds at prayer time flow from a lack of understanding about prayer (or simple, manageable distractions you can address). Have no doubt, though, Satan and his minions know the power of prayer and regularly seek to distract believers from it.
Prayer should not be regarded as a duty which must be performed, but rather as a privilege to be enjoyed, a rare delight that is always revealing some new beauty. – E.M. Bounds
Prayer lays hold of God's plan and becomes the link between his will and its accomplishment on earth. Amazing things happen, and we are given the privilege of being the channels of the Holy Spirit's prayer. – Elisabeth Elliot
Prayer is Transformation for Ourselves and Others
Joshua 1:8; Ezekiel 36:26; Ephesians 1:17-20; Colossians1:9-10;
"God loves us the way we are, but too much to leave us that way," shares evangelical mentor, Leighton Ford. God continually works in our lives, shaping us into the image in which we are created: His own! Prayer initiates and empowers that transformation.
We can be tired, weary, and emotionally distraught, but after spending time alone with God, we find that he injects into our bodies energy, power and strength. — Charles Stanley
Prayer makes a godly man, and puts within him the mind of Christ, the mind of humility, of self-surrender, of service, of pity, and of prayer. If we really pray, we will become more like God, or else we will quit praying. – E.M. Bounds
Men may spurn our appeals, reject our message, oppose our arguments, despise our persons, but they are helpless against our prayers. — J. Sidlow Baxter
Prayer is Worship
Psalm 100:4; Isaiah 40:28-29; Daniel 2:19-23; Revelation 4:11
As beings created in God's image and designed for His purposes, worship is our highest calling. In prayer, our eyes and hearts engage with the Creator. We acknowledge His worth and answer the call to worship.
Man's chief end is to glorify God and to enjoy Him forever. – Westminster Shorter Catechism
Worship and intercession must go together; the one is impossible without the other. Intercession means that we rouse ourselves up to get the mind of Christ about the one for whom we pray. – Oswald Chambers
Finally, perhaps there is no more eloquent answer to 'What is prayer?' than this one penned by Alfred Lord Tennyson:
There is a place where thou canst touch the eyes
Of blinded men to instant, perfect sight;
There is a place where thou canst say, "Arise"
To dying captives, bound in chains of night;
There is a place where thou canst reach the store
Of hoarded gold and free it for the Lord;
There is a place — upon some distant shore —
Where thou canst send the worker and the Word.
Where is that secret place–dost thou ask, "Where?"
O soul, it is the secret place of prayer!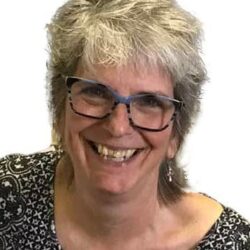 Billie Jo Youmans is a Digital Content Editor and Writer for Inspiration.org who is awed by the privilege of serving the Lord Jesus Christ. She rejoices in the goodness of the God who longs to be known as a friend by all, and she relishes the opportunity to turn eyes toward Him on a daily basis. Learn more at https://heartsongministry.net/
View Author Posts
Next Steps To Strengthen Your Walk
We are here for you. Simply click on the button below to reach us by form, email or phone. Together we will lift our hearts and voices with you in prayer.
I Need Prayer
Sow a seed of faith today! Your generous gift will help us impact others for Christ through our global salvation outreach and other faith based initiatives.
Give Online Today
Watch Christian content from your favorite pastors, christian movies, TV shows and more.
Watch Now