---
What About All the Hypocrites That Call Themselves Christians, but don't Live It?

By Caitlyn Scaggs
•
April 25, 2022
•
4 Minutes
---
It can be frustrating to look at how someone is living and observe actions that are directly out of alignment with the things they claim to believe. When considering Christianity and faith, you may even pause as you feel yourself resistant because of all the hypocrites that call themselves Christians, but don't live it.
It is understandable to feel frustrated and maybe even confused by this. But it is also worth thinking deeply about it, considering how to respond, and what God wants most from you.
All Fall Short
The Bible is clear that none of us are perfect. Romans 3:23 succinctly states, "For all have sinned and fall short of the glory of God." That means each person who seeks to live a life in alignment with the teachings of Jesus will inevitably fail. The appropriate response is repentance and making adjustments to break the sin cycle in future situations. When feeling frustrated by Christians who live as hypocrites first remember this. Christians are still humans who face temptations, sin struggles, and strongholds.
Some of the most impactful people featured within the Bible attest to the struggle. For example, Paul the Apostle spoke in Romans 7:15 about the tension of seeking God's will but struggling with sin. He said, "I do not understand what I do. For what I want to do I do not do, but what I hate I do." Perfection is not attainable on this side of heaven but Christians can (and should) keep striving to be more and more Christ-like each day.
Focus Your Time and Attention
Christianity is about God through a love relationship with Jesus — other Christians. Guard your mind and heart as to how much you are focusing on imperfect people rather than our perfect God. We should rest our eyes chiefly on God and follow the ways of Jesus. Let's not let other humans or hypocrisy dissuade us from the beauty of a love relationship with Jesus. Dedicate yourself to getting to know Jesus through reading scripture and prayer. Refuse to dwell on how other human beings are letting you down and leaving you frustrated.
Pray for Them
If you are walking in intimacy with God and observe others who profess to know Him, but are living hypocritically, it is time to enter into prayer for them. Rather than simply observing and making judgements, fight for them with the best weapon we have as Christians: intercessory prayer!
Pray that their salvation is real and true. Ask that they will be given the strength to break strongholds and pursue God's best for them. Also, seek wisdom on your role in coming alongside them to serve as someone who can speak truth in love.
To truly love your neighbor, even hypocritical ones, it is important that you lift them up before our Father God and seek His best for them, through prayer. This also helps shift our perspective and attitude from one of condemnation to one of support and it honors the way that God has called us to be one body, unified under Him.
It Is About Your Relationship with God
God wants a relationship with you, through His son Jesus. Do not let the hypocrisy of others distract you from this important thing – the most important thing. No one else but you will answer to the Father when your time on earth is done. Take responsibility for how you will choose to honor Him, seek Him, and follow Him — regardless of what those around you may or may not be doing.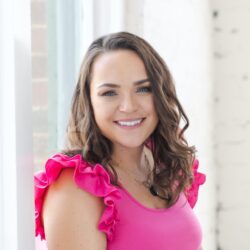 Caitlyn Scaggs is Executive Manager at New Hope Girls and author of Worth It & Wonderful. She is on a mission to positively impact others by encouraging the pursuit of whole-hearted living while reflecting a life that aligns with a faith in Jesus Christ. Learn more at boldlypursue.com or Amazon.com
View Author Posts
Next Steps To Strengthen Your Walk
We are here for you. Simply click on the button below to reach us by form, email or phone. Together we will lift our hearts and voices with you in prayer.
I Need Prayer
Sow a seed of faith today! Your generous gift will help us impact others for Christ through our global salvation outreach and other faith based initiatives.
Give Online Today
Watch Christian content from your favorite pastors, christian movies, TV shows and more.
Watch Now