---

By Ben Cerullo
•
September 22, 2022
•
5 Minutes
---
Are you desperate yet for His presence? Do you want to receive the fire of God and be equipped to live a life of power and lasting purpose? God showed me through the story of Elijah in 1 Kings 18 how we get that fire … and it's not through half-hearted efforts. We have to give it all … surrender it all before we can grow in intimacy with the King of Kings.
Remember in the Old Testament how divided Israel's heart was toward God? At one point, their altar to God had fallen into disrepair, and they were trying to figure out whom to serve – God or Baal.
Elijah knew that to receive God's fire, the altar had to be rebuilt. You can't offer a sacrifice on a broken altar. God has to have a place to send His fire. The altar is our relationship with God. You've got to say to God, "Lord, I'm preparing my life to carry Your fire." God isn't going to force you to press in, but He always stands before you and says, "As you come, I will come."
If you want to be on fire for God, rebuild your altar. Grow close to God again. God wants you to experience His fire, so you can spread that fire to others. God doesn't want you to be a spectator. Stay in the race. Keep fighting. Rebuild the altar. It won't be easy.
It's hard to read the Bible every day and spend time on your face in prayer, but do it. You can't just expect a relationship with God to magically happen. Relationships take time. You've got to get to know God. You've got to invest in that relationship. Rebuild the altar.
Prepare the Sacrifice
After we rebuild the altar, we need to prepare our sacrifice. God is going to ask you to make a sacrifice and an offering because the only way fire can come is if there is a sacrifice on the altar. As you make your life a living sacrifice, God is going to search your life and will take you to a place where He will perfect you.
Preparing the sacrifice is a process of refinement. It's refining all of your impurities. He's going to ask you to give Him more of your time. He's going to ask you to fast and pray. He's going to ask you to come into His presence. God says, "Today, I want your very best. I want you to give Me all you have."
You can't skip steps with God. You must approach Him the right way. You never put before God a blemished sacrifice, a sacrifice with problems. The Jewish priests always brought God the people's very best because God commanded it; it was not a suggestion.
When Elijah prepared the altar, he laid out the sacrifice and made it impossible for any man to ignite the altar with fire; instead, he cried out to God. He asked God to come. He asked God to show Himself to His people, and God did (1 Kings 18:36-39).
God sent fire down on the altar. And He is ready to send fire down on your life. You have to crawl on top of the altar. Your life has to be the sacrifice. You have to die. It's going to be painful, but as you climb to the top of that altar, as you lay your life down upon it, as you present your life as a living sacrifice, God will send His fire.
God is waiting to send His fire down on men and women who have prepared their lives as sacrifices. Sacrificing your life will cost everything – you have to lay your friends, family, and popularity on the altar. But it's worth it.
He will give you new life!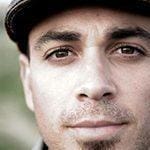 Ben Cerullo has been named by Charisma Magazine as one of the "30 Emerging Voices" who will lead the church in the next decade. His ministry carries a powerful anointing and prophetic message. Traveling extensively, both domestically and internationally, he has spoken in more than 27 nations. God continues to use him to reach people with the Gospel, confirming His Word with signs following.
View Author Posts
Next Steps To Strengthen Your Walk
We are here for you. Simply click on the button below to reach us by form, email or phone. Together we will lift our hearts and voices with you in prayer.
I Need Prayer
Sow a seed of faith today! Your generous gift will help us impact others for Christ through our global salvation outreach and other faith based initiatives.
Give Online Today
Watch Christian content from your favorite pastors, christian movies, TV shows and more.
Watch Now