---
Are the Promises of God for Me?

By Billie Jo Youmans
•
January 6, 2022
•
8 Minutes
---
Did you know that even those who never intentionally seek God spend their lives chasing His promises? The promises of God deliver what our hearts are designed to enjoy. Peace, love, hope, security, and joy are a few of God's promises. And, yes, each one of these beautiful treasures is available for you! Let's explore why so many people miss what God generously offers.
First, the promises of God are available only in Jesus Christ – they are totally unobtainable by human effort. We need the power of the indwelling Holy Spirit to help us understand and receive the reality of God's promises!
No matter how many promises God has made, they are "Yes" in Christ. And so, through him the "Amen" is spoken by us to the glory of God (2 Corinthians 1:20 NIV).
Equally important, the promises have purpose and reveal God's ways – they don't function outside of His intended plan. Examining the context is vital because many Biblical promises are date, time, and person specific. However, often, the underlying principle (or purpose) is timeless.
For example, you are not going to become the first King of Israel. But the principle that God sometimes affirmatively responds to a foolish, unholy request may impact your life at some point. Receiving His promises requires understanding the underlying principle and purpose that applies to you today!
The Purpose and Potential of God's Promises
Some of the most powerful insights about the purpose and potential of the promises are found in 2 Peter, chapter one. Let's look at it in the Amplified Bible, so we can mine for its treasures:
He has bestowed on us His precious and magnificent promises [of inexpressible value], so that by them you may escape from the immoral freedom that is in the world because of disreputable desire and become sharers of the divine nature (2 Peter 1:4).
His promises are "precious and magnificent," allowing us to escape from destruction and share in the divine nature of God! Isn't that incredible? God designed you to be like Him from the beginning. That design is what upset Satan – he knew Eve's design better than she did and spoke to the longing in her heart.
Satan offers short-cuts all the time, but he's a liar! The way to be like God is to stand on His Word and trust in His promises.
For this very reason, applying your diligence [to the divine promises, make every effort] in [exercising] your faith to, develop moral excellence, and in moral excellence, knowledge (insight, understanding), and in your knowledge, self-control, and in your self-control, steadfastness, and in your steadfastness, godliness, and in your godliness, brotherly affection, and in your brotherly affection, [develop Christian] love [that is, learn to unselfishly seek the best for others and to do things for their benefit] (2 Peter 1:5-7 Amplified Bible).
God's Exercise Plan
You must exercise faith in Christ if you want to fully appropriate the promises of God. Peter outlines the exercise plan – sequential steps to become like God. Trying to love like God loves without building up the underlying muscles is like a novice weightlifter trying to compete in the Olympics. Damage and failure are certain.
In contrast, moral excellence – a resolve and energy to live for Christ – comes from the Holy Spirit. Mustering up your own zeal will never suffice. Holy Spirit fire must propel you into deeper insight and understanding about God's ways. This is not simply studying the Word and gaining head knowledge. It's listening to the Spirit and putting truth to work in your life. It's not a shortcut or a quick fix – it's transformation.
Walking in submission to the Spirit demands mastery over the flesh – what we call self-control. Anyone can practice self-discipline for a brief time, but living Spirit-controlled for life is what produces steadfastness. Faithfulness is a rare characteristic in our world today, but it's integral in the character of God. And it becomes part of you as your transformation continues.
Only when your walk is steadfast can your life shine with godliness. Unlike the white-washed tomb of Pharisaical living, godliness is surrendered reverence to the Heavenly Father. Jesus' words in the Garden of Gethsemane, "Thy will be done," are the epitome of godliness. With such humility, the first level of love is possible – phileo love ("brotherly affection" in our passage above).
Phileo love is relational, friendship affection that strengthens you to love like God loves – agape love. His unconditional, self-less love pours forth kindness and compassion to everyone, from saints to scoundrels. Agape love focuses on the image of God imprinted on humanity – the innate potential of each to be like God – and live fully in His promises!
His Promises Fulfill His Purpose
This brings us full circle (to verse 4, where we began): the purpose of the promises of God is restoring you to the potential He designed in you! God's generous agape love brings forth your potential and allows you to do give the same to others! It's an incredible plan, isn't it?
God's love created you, sustains you, and transforms you. Sharing in His nature allows you to be involved in His grand and glorious purposes. It's the key to fulfillment. So take some time and consider this concise list of promises from God and see which one (or two) the Holy Spirit draws you to. Stand on that promise and then exercise your faith in His promise with zeal, insight, self-control, faithfulness, godliness, friendship, and finally the love of God!
The Lord will never forsake you.                   Deuteronomy 31:8
God will renew your strength.                        Isaiah 40:31
God is your refuge.                                         Nahum 1:7
God chose you to bear fruit.                           John 15:15
You are not a slave to fear.                             Romans 8:15
God prepared work for you to do.                  Ephesians 2:10
God will give you wisdom.                            James 1:5
While there are no shortcuts to living in the promises of God, there is a guarantee of not failing when you build your faith in Jesus Christ.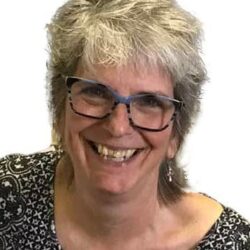 Billie Jo Youmans is a Digital Content Editor and Writer for Inspiration.org who is awed by the privilege of serving the Lord Jesus Christ. She rejoices in the goodness of the God who longs to be known as a friend by all, and she relishes the opportunity to turn eyes toward Him on a daily basis. Learn more at https://heartsongministry.net/
View Author Posts
Next Steps To Strengthen Your Walk
We are here for you. Simply click on the button below to reach us by form, email or phone. Together we will lift our hearts and voices with you in prayer.
I Need Prayer
Sow a seed of faith today! Your generous gift will help us impact others for Christ through our global salvation outreach and other faith based initiatives.
Give Online Today
Watch Christian content from your favorite pastors, christian movies, TV shows and more.
Watch Now