---
'The Cosby Show's' Keshia Knight Pulliam on 'My Brother's Keeper,' PTSD, and Faith

By John Farrell
•
December 29, 2021
•
16 Minutes
---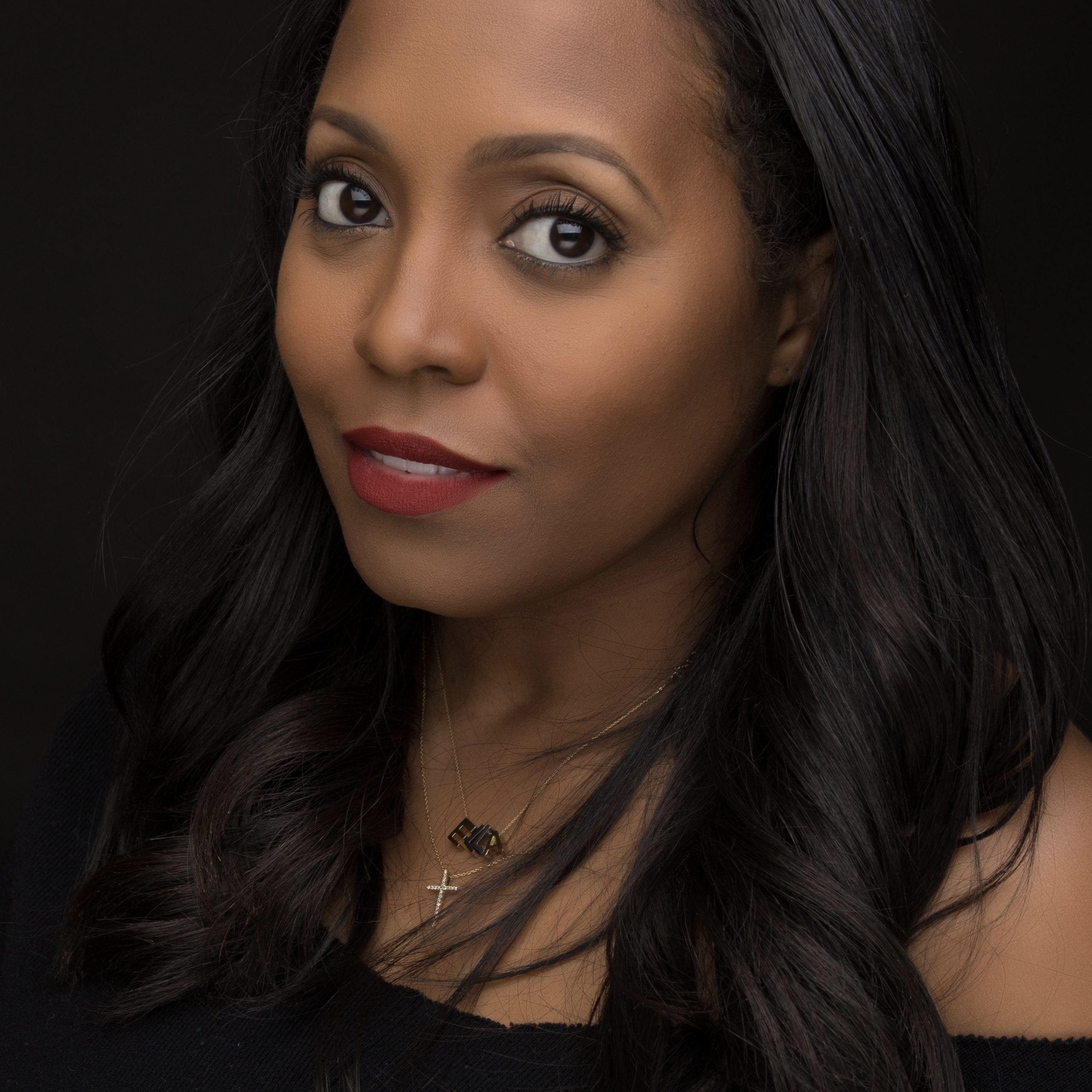 John Farrell: In your own words, what is My Brother's Keeper about?
Keshia Knight Pulliam: My Brother's Keeper is a story of a soldier played by T.C. Stallings who's dealing with post-traumatic stress syndrome (PTSD) and other things pertaining to his time at war and he's coming back. It's very much a story of coming back home, dealing with your demons, and a story of redemption. I play a therapist at the church who kind of helps him through that journey.
John: What is the overall message you hope people will take away from the film?
Keshia: There are a lot of messages in the film. I feel that in terms of your journey and having traumatic things happen to you that the message is that you get to determine what that outcome looks like. Everyone goes through trials and tribulations, but that's a moment in a snapshot in time if you choose for it to be and do the work to work through them. And of course it's faith-based, so with that, it's how faith can carry you through.
John: Can you tell me a little bit about your character, Tiffany, and what role she plays in driving the movie's overall narrative?
Keshia: Tiffany works with veterans at the church and she's doing an outreach as well as therapy. She has a group therapy that she does for people who are struggling with PTSD. Really, she helps his character work through all that he's going through and is pivotal in terms of just helping to bring light to something that a lot of people are struggling with in silence. Whether you're in the military or you're not, there are plenty of arenas where this is really relevant and it's about not being afraid to seek the help you need.
John: Applying what your character does in the movie, how can the church help people and families who are struggling with PTSD and hopelessness?
Keshia: I feel, ultimately as a church, the best thing that you can do is provide the support and listen to people who are going through it and provide the resources that are needed. With pastors, you have people who can counsel in terms of faith, but sometimes people need a little bit more and I don't think there's anything wrong with marrying the two and bringing the people who have the expertise in these fields in to help.
John: How did you get involved in the film and what drew you originally to the story of My Brother's Keeper?
Keshia: I thought it was a cute story, but a good story that I felt that would resonate with a lot of people. It's actually one of several films subsequently that I've done. I've done another film with Charles Mackie and the studio over there. I liked the script and it's always great to work with people who you have synergy with as well.
John: I know this movie is faith-based, but it wasn't that in your face. I thought both the story and the acting were superb. Talking specifically about your role and the acting, how did you prepare for this role?
Keshia: I've been doing this a long time. I'm not one of those who overanalyzes everything. For me, it's about being present in the moment. What I know is that for all people, regardless of what the cause is, human emotion is very connected. People want to feel supported. People want to feel loved. People want to feel heard. Those are human emotions that spread the gamut no matter if your experiences don't marry each other. I feel like even though I'm not quote-unquote a therapist by training you can bring that sense of empathy that's required into the role regardless.
John: What was it like on set during filming with T.C., Joey Lawrence, Robert Ri'chard, and all the other actors and actresses you worked with? And to further that question, did anything memorable happen during shooting that you'll remember years down the road?
Keshia: It was a very tight-knit friendly cast and crew, and that's always enjoyable when you can enjoy the people that you work with. I definitely appreciate that piece. I just hope people enjoy it, people watch it. And like you said, it's not about just being a faith-based film, but being a really great piece of art and piece of work that also inspires people from a faith-based perspective.
John: You've had an amazingly successful career starting with being cast as Rudy Huxtable on "The Cosby Show." Looking back on your time on that show and where it stands today in terms of being groundbreaking, what have you taken from your experience on "The Cosby Show"?
Keshia: So much. I've been in this business for 40 years and I'm grateful for the opportunity and "The Cosby Show" because so many actors don't have one opportunity to be on a long-running hit show that really leaves an indelible mark on history. I've had that opportunity and been on multiple long-running shows. I'm grateful for that. It's great to be on something that's timeless and that generations of people are having the opportunity to watch, to enjoy, and it's resonating with them.
John: As Rudy Huxtable, you received many nominations and awards. Of all the nominations and awards you've received – even beyond "The Cosby Show" – is  there one in particular that stands out to you as extra-special because of what it means?
Keshia: I would say my NAACP Image Awards, because it's always amazing when you're recognized by your people. Also my People's Choice Award. Ultimately, I'm grateful to be able to have done this for so long and to have had such a positive impact on so many people's lives. When you're working – I don't know about other people – but I'm not thinking about, "Oh, I'm going to get this award for this." I'm just doing the best job, showing up, and being the best version of myself every day.
John: Absolutely. You've had a long and successful career working on all different types of projects, and it appears that even despite the pandemic you're still very busy. How, if at all, has the current pandemic affected your plans?
Keshia: I guess I don't think about it like that. You just take one day at a time and, yes, I've been very grateful and very blessed to continue to work, especially at a time when a lot of people haven't had the opportunity to. I'm definitely grateful for that, but I just take each project as it comes and it's about me just continuing to do great work and build upon the legacy that I've started. So, I'm definitely grateful for that. I have some great stuff that I'm continuing to work on and just excited to see what's next.
John: What is the Fearless Fund and what is its goal? And why is it so important in today's world?
Keshia: The Fearless Fund is a venture capital fund that I'm the general partner of. I started a couple of years ago. When we started, we didn't realize that we were the first women of color fund that specifically was investing in other women of color until Forbes and we're doing interviews about it. But really, we formed it so that we could be a part of the solution and the disparity of funding of women of color businesses.
It's a 20-plus million dollar fund where we're doing exactly just that. We're investing in women of color, because what we know is we are the fastest growing, but the least funded. What we needed to do in order to change that dynamic is to make sure that we're on the other side of the table. And that's what we wanted to do.
We want to see more women of color businesses being funded, and we needed to have more women of color general partners who are at the helm of these venture capital funds.
John: That's awesome what you're doing with the Fearless Fund. Regarding another pet project of yours, what is the Camp Kizzy Foundation?
Keshia: The Camp Kizzy Foundation is my non-profit, and we celebrated our 10-year anniversary last year. It's all about empowerment and self-esteem for youth. We do a summer camp every year where we have girls from around the country who come. It's a holistic approach to empowerment and self-esteem.
I love it. What I love is that we're giving these platforms of visibility and influence and it's about how you use them to give back to others. Camp Kizzy is definitely my baby.
I was actually a Bonner Scholar, which is a community service-based scholarship, when I was at Spelman College. So, community service is just something that I've done since we were little. That's my way of giving back, because what I know is that age demographic of girls, specifically 11 to 16, is such a vital time when you're spending so much more time wanting to be like other people than celebrating and embracing your individuality. That's really what it's about.
John: Where is the camp located?
Keshia: In Atlanta, Georgia.
John: A couple of years ago you stepped into a role that you had previously never done before, and that's the role of a mother in real life. How's that been going and how's your little daughter? And how are you doing with the balancing act between motherhood and being a full-time actress and everything else?
Keshia: I love being a mom. It's absolutely my most favorite kind of job of everything that I've ever had. I love it.
There's no such thing as balance. If anyone ever tells you that you can achieve perfect balance, they are lying. But, it's my priority and I love it. And she travels with me, and my mom is my nanny. So, we make it work and I love that she can be with me wherever I am and wherever I'm working.
John: That's nice that you're able to have her travel with you. How has faith affected your place in the Hollywood hierarchy and are you perceived as a Christian artist? If so, how has that affected your career?
Keshia: I don't see myself as a quote-unquote Christian artist. I think that I'm an artist. Yes, I am Christian. I'm more of a spiritual person, I would say. It's about treating people the way you want to be treated. It's about integrity. It's about all of those different things, and those permeate every piece of my life and existence from work to motherhood to you name it.
What I know is what's for me is for me. I don't look at things as buckets like that. Everything that's intended for me is going to find me and I don't worry about the rest,
John: That's such a great way to look at it. To shift gears a little bit. You have another upcoming movie. Tell me about the movie Redeemed.
Keshia: Redeemed was another movie that I did with Charles Mackie and the whole crew over there. It really was fun. I got to play a judge who is fighting corruption on a much larger scale from a governmental standpoint. It was a lot of fun. I really enjoyed it. It was a different role for me, but it was nice to come back and work with the crew again.
John: What's next for you?
Keshia: We just finished another season of "House of Payne," which is another television show that I'm on that comes on BET. I am working on some other things I can't quite announce just yet, but I also have my spice line, Keshia's Kitchen. We're coming out with some additional seasonings. So, I definitely stay busy. That's for sure.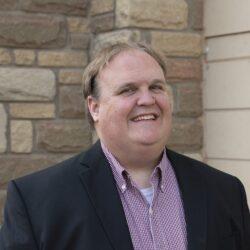 John Farrell is the Digital Content Manager for www.inspiration.org. In addition to having written more than 1,000 articles, press releases, and other pieces content for Inspiration Ministries, NASCAR, Lionel, and Speed Digital, he authored The Official NASCAR Trivia Book: With 1,001 Facts and Questions to Test Your Racing Knowledge in 2012. John is a graduate of Appalachian State University and lives in Concord, N.C., with his wife and two sons.
View Author Posts
Next Steps To Strengthen Your Walk
We are here for you. Simply click on the button below to reach us by form, email or phone. Together we will lift our hearts and voices with you in prayer.
I Need Prayer
Sow a seed of faith today! Your generous gift will help us impact others for Christ through our global salvation outreach and other faith based initiatives.
Give Online Today
Watch Christian content from your favorite pastors, christian movies, TV shows and more.
Watch Now