---
The Cell Phone Choir's Song of Comfort

By John Farrell
•
June 9, 2023
•
10 Minutes
---
Music is good for our soul!
According to an April 2018 article in Time, "music can buoy your mood and fend off depression. It can also improve blood flow in ways similar to statins, lower your levels of stress-related hormones like cortisol and ease pain."
That's why, during this time of uncertainty caused by COVID-19 (aka Coronavirus), we should listen to music. It can lighten our darkest days and provide comfort and company during mandated quarantine. Certain songs evoke happy memories or elicit feelings of serenity when the world around us seems so topsy-turvy.
For David Wise, the song that brings him internal peace and alleviates his fears during times like these is "It Is Well with My Soul."
"That song's always been special to me," Wise stated. "I've always loved it. It always spoke to me. I love the story behind it and the fact that Horatio [Spafford] lost his family and was still able to say, 'It is well with my soul.'"
In November 1873, Spafford's wife, Anna, and their four daughters were crossing the Atlantic Ocean when their ship sank. Anna survived; however, none of the four girls did. Spafford rushed to be by Anna's side, taking the next ship to Europe he could find. During his trip across the Atlantic, the Chicago lawyer and businessman, penned the words to "It Is Well with My Soul."
As a session singer, Wise is accustomed to working with and being around talented vocalists throughout the Nashville area. He and his colleagues work on all kinds of projects from print music to background vocals to theme park music and even Disney.
So when the pandemic started and stay-at-home orders were given, it greatly affected his work and he was no longer able to see many of the people he spent time with on a daily basis. That is … until he had an idea. His idea would allow him and his fellow musicians to collaborate on a project that would bring comfort during these scary times and provide him a chance to work once again with his friends … albeit virtually.
"I was sitting in bed one night when I thought to myself, 'I'm not going to be able to be in the same room with all these people I sing with on a regular basis for who knows how long,'" Wise recounted. "It just hit me. Wouldn't it be cool if there was a way we could continue to sing together and be able to still make music?"
Wise called his good friend and trusted audio engineer, Garth Justice, to run the idea by him and make sure he wasn't crazy. Justice surprised Wise by telling him that he thought it was a great idea. The next day, Wise sat down at his piano in his studio and started writing and arranging the song he wanted their community of session singers (which has since been dubbed the "Cell Phone Choir") to perform.
Of course, the song that immediately came to mind was, "It Is Well with My Soul."
"That song has really been on my heart through this whole pandemic," said Wise. "I don't know why. God really just laid it on my heart and I couldn't get it out of my head. So, I started arranging it and in less than two hours the arrangement was done."
Wise and his business partner, Laura Cooksey, at Ten Two Six Music Group, devised a list of singers they wanted to approach via email about this opportunity. They weren't sure what kind of response they would get, if any; however, Wise's email immediately started blowing up.
"Everyone responded quickly saying, 'Yes, I want to be a part of this.' 'Yes, yes, count me in.' 'This is a great idea,'" replied Wise when asked about the kind of response his exploratory email received.
In all, 31 studio musicians participated in the project, including Wise and Cooksey. In order to keep it as simple as possible, everyone involved received a twelve- to fifteen-second clip that included their solo portion and the all-sing portion at the end of the song. Every singer recorded a video of themselves with their cell phones and sent it to Wise, who extracted the audio, created a mix of the solos, and sent it to his video editor, Carlos Santiago.
The entire song was one hundred percent cell phone audio. There were no studio microphones used.
No one who participated knew what it sounded like until it was released. When it premiered on Ten Two Six Music Group's YouTube channel on Wednesday, March 25, they had no expectations and they certainly didn't think it would go viral as quickly as it did.
"I said to Laura, 'It would be really cool if fifty or a hundred thousand people watched this. I really hope it blesses people and our community and it's something our people can watch and be encouraged by during this time,'" stated Wise. "And the next thing you know is that it did something we never saw coming and it went crazy."
As of this writing, the original YouTube video has been viewed more than one million times; however, that number does not account for all the views on the other YouTube channels that have shared the video. In addition to the song's success on YouTube, dozens of churches have reached out to Wise and Cooksey seeking permission to use the video in their online services that many churches have temporarily turned to.
Although Wise might have done the arrangement and spearheaded the project, he is quick to point out that without the help of Santiago, Justice, Cooksey, and all of the talented musicians who lent their voices to the video, this collaboration would have never happened.
"Garth is a genius and what he was able to do with mixing all that and making those cell phones sound that way, I could not have done it with him and Carlos on the video end," stated Wise. "This was a team effort and I'm super grateful to everyone involved."
With so much uncertainty and an elevated sense of fear due to the ongoing pandemic, Wise hoped that the song would bring comfort to all who listened to the Cell Phone Choir's rendition of the song.
"I feel like, regardless of your language, your belief system, or any of that, singing 'It Is Well with My Soul' was a way God could penetrate the hearts of people and give them a sense of no fear, calmness, and comfort. … That was the motivation behind it. It was totally spirit-ordained."
Musical collaborations like this at a time like this truly makes one's soul well.
…
Members of the Cell Phone Choir: Laura Cooksey, Shane McConnell, Debi Selby, Phil Nitz, Carlos Santiago, Shelley Jennings, Shelly Justice, David Wise, Melodie Kirkpatrick, Rod Fletcher, Alyssa Oliver Cone, Kirk Kirkland, Armand Hutton, Jason Barton, Janice Gaines, Terry White, Kala Balch, Terrell Hunt, Jason Eskridge, Nickie Conley, Elicia Brown, Jenn Crider, Kylie Phillips, Jennifer Holm, Katie Peslis, Jaimee Paul, Julianne Kirkland, Zach Shockley, Raleigh delos Reyes, Chris Chavez, and Chris Barker.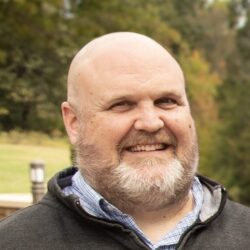 John Farrell is the Digital Content Manager for www.inspiration.org. In addition to having written more than 1,000 articles, press releases, and other pieces of content for Inspiration Ministries, NASCAR, Lionel, and Speed Digital, he authored The Official NASCAR Trivia Book: With 1,001 Facts and Questions to Test Your Racing Knowledge in 2012. John is a graduate of Appalachian State University and lives in Concord, N.C., with his wife and two sons.
View Author Posts
Next Steps To Strengthen Your Walk
We are here for you. Simply click on the button below to reach us by form, email or phone. Together we will lift our hearts and voices with you in prayer.
I Need Prayer
Sow a seed of faith today! Your generous gift will help us impact others for Christ through our global salvation outreach and other faith based initiatives.
Give Online Today
Watch Christian content from your favorite pastors, christian movies, TV shows and more.
Watch Now