---
Reliving the Gospel Through Perry LaHaie's 'Him'

By John Farrell
•
January 13, 2022
•
12 Minutes
---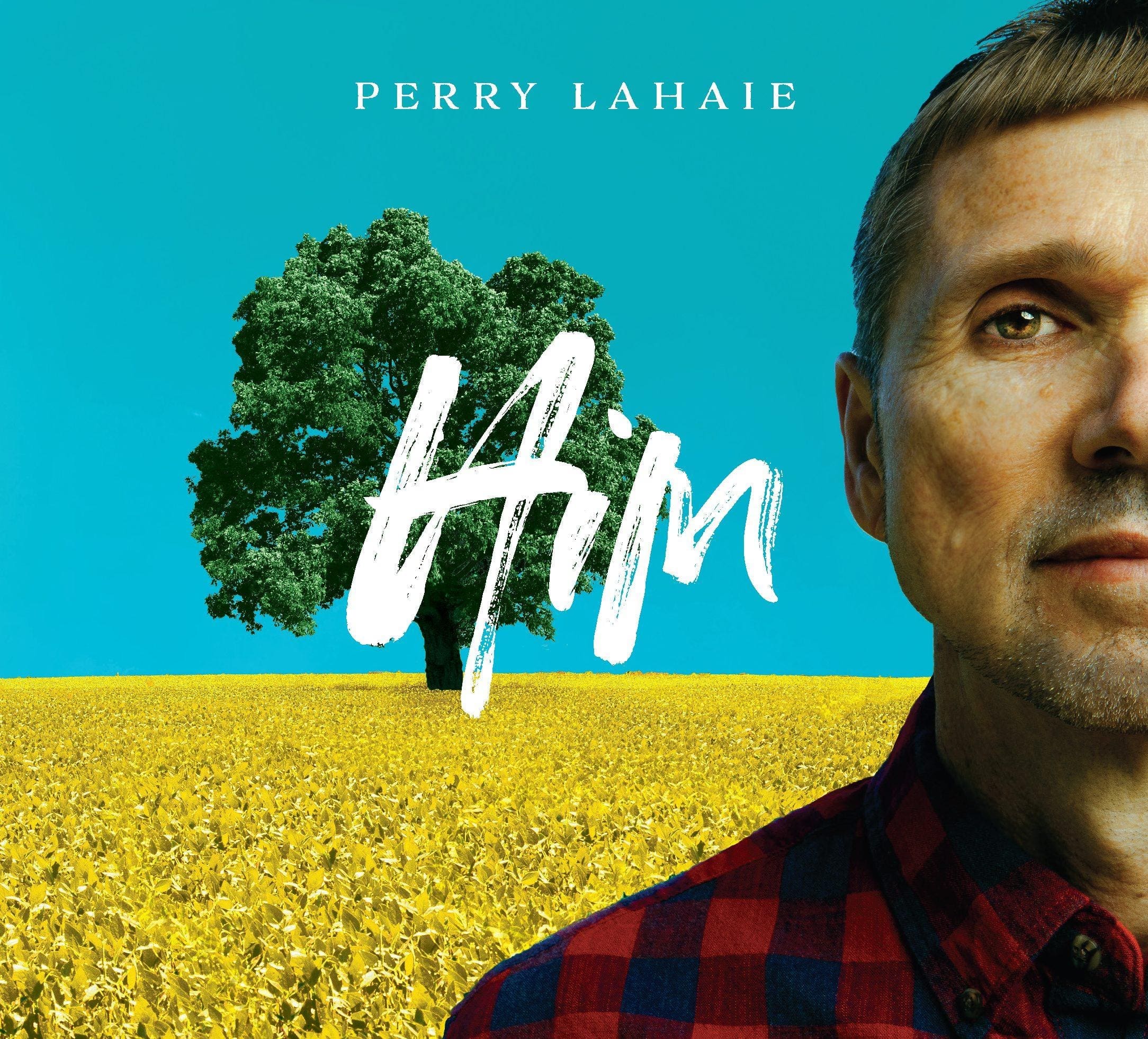 Singer-songwriter Perry LaHaie has a passion for sharing the gospel with those who have never heard it. Fortunately, he's able to live out that passion through his day job as a morning drive-time Christian radio host in western Michigan, working with Frontiers USA, and music.
Through his music, LaHaie wants listeners to remember just how beautiful the gospel and the story of the Bible are. He wants people to relive the gospel by "realizing this amazing privilege and calling that we have to be a part of God's plan to bring His blessing, His love, His grace, and His gospel to our neighbors and then to the nations."
Every song LaHaie records has something to do with God's amazing grace and spreading His grace throughout the world. With his most recent album, Him, which released on June 5, 2020, he was able to combine both messages into his songs. "Normally, I'd write a song about grace and then write another song that was more mission-focused – reaching the nations – but with Him, I was able to combine the beautiful grace of Jesus and then turn us outward toward the world."
Him is a collection of ten original songs and reimagined worship hymns that tells the story of God. "A lot of times, we don't look at the Bible as a story," LaHaie stated. "We see it is as a lot of separate pieces and we don't see the connections, but Him tells the story of the Bible, the story of God, which began in God's heart."
Roadblocks
LaHaie originally wanted to release the album in 2018, but God, as He often does, had different plans. As he and his producer were working on the album, LaHaie was invited to Thailand to attend a gathering of mission leaders from all over world who worked in the Muslim world. Because of his radio experience, he was asked to gather stories about former Muslims who now believed in Jesus.
Once he returned to the US, he planned to get back to work on the album, but God intervened once more. LaHaie is a very driven and achievement-based person, but when his son brought this to his attention, he was rattled.
"What my son was sharing with me was that 'Growing up and seeing you be so driven and achievement-oriented has caused me to relate to God in more of a performance-based way,'" recounted LaHaie. "He wasn't saying that it was all my fault and that he approached God based on achievement all because of me, but he was just being honest. He wasn't being accusatory, but it really broke me. It broke my heart.
"I remember getting up the next morning and just weeping on the way into work and my heart being broken about my son being honest with me. I had to hold it together on the radio show that morning, but God just began to show me a part of me that had affected my kids – that drivenness – and it gave me another pause to just let God work more on the gospel in my heart. What the gospel produces in our hearts is this rest, not this achievement-driven way of life, where we're getting our identity from what we achieve."
He had always been wired this way and it was how he internally dealt with shame. But after his son shared this with him, he knew he needed to address it.
When he finally returned to the studio in January 2019, he was hoping to release the album in September of that year, but the project had a mind of its own and nothing was falling into place; therefore, it was delayed further. "June 2020 was what God decided the time should be."
Originally, when a friend suggested he do a worship record and reimagine some hymns, LaHaie resisted. "I'm a singer-songwriter; I don't want to do a worship record," he said to himself.
He recognized, however, that he needed to lay down his pride, and from that surrender came Him. He shifted his passion for writing grace songs and songs about reaching the nations to reimagining hymns. Of course, there are a couple of original songs included on the album, but it still has the same drive and message to it.
"It's a worship record and I hope that there are songs on it that churches will sing because singer-songwriter songs aren't something that you generally sing in a congregation, but a number of these songs could be sung."
Amazing Grace
The second song on the album is a masterfully arranged reimagining of one of the most popular hymns in the world – "Amazing Grace." LaHaie's version, "Amazing Grace (Send Me)," invites us to look more deeply at the world around us and is one of the songs he can see congregations singing. "To think of God's people singing that together and the Holy Spirit pushing that in people's hearts is an awesome thought."
God Is Working His Purpose Out
The eighth track, "God Is Working His Purpose Out," is based on Habakkuk 2:14: "For the earth will be filled with the knowledge of the glory of the Lord, as the waters cover the sea."
The scripture presents a vision of hope as it talks about the Kingdom that will arrive with Jesus when He returns. The hope is that one day the Earth is going to be filled up with people who know the Lord and only people who know and love the Lord like the waters fill up the sea.
The idea to include the hymn on the album came from a conversation LaHaie had with Bob Blincoe, the President of Frontiers USA. Blincoe told LaHaie about a college student who approached him after a worship service he was leading in Michigan. The young man asked Blincoe if they could go outside and pray. The student got down on his knees and began weeping for the millions and millions of people who didn't know Jesus. In addition to recounting this story to LaHaie, Blincoe shared some of the lyrics to "God Is Working His Purpose Out."
"The whole thing together was just what I needed to reimagine this hymn," shared LaHaie. "It's a hymn about the unstoppable purpose of God to bring about His Kingdom in all the earth. And it's a Kingdom that is at work now. It's more secret. It's more hidden. It's like yeast in the dough, but it's definitely working through the dough and God is working His purpose of bringing salvation to every single people and place on the planet. And nothing can stop His purpose."
O Mystery of Mysteries
LaHaie wrote "O Mystery of Mysteries" – the third track on the album – several years ago, but something wasn't quite right. It had only four stanzas and was very sweet and simple. The first stanza was about the incarnation, while the second one was about Jesus' ministry and bringing the Kingdom to earth. The third and fourth stanzas were about Jesus' death and resurrection and His return to bring in the final Kingdom, respectively.
LaHaie wanted to included the soft, gentle melody on the album, but he played it for his daughter, Kali Joy, who thought it was rather dated. "Kali Joy is an amazing singer-songwriter and great at melodies. So, we worked together and she helped me create a new melody that's very singable and really beautiful."
After working with his daughter, LaHaie had his son listen to the song. Taylor wanted to try something, so he rearranged it, created some hooks, and adjusted some of the octaves at different points of the song. With Taylor's help, "O Mystery of Mysteries" became more of a worship anthem.
With the help of his two adult children, LaHaie was able to turn "this little, simple, pretty four stanza song into something that was more of an anthem and more of a representation of what the words are about.
"It's really the story of the Bible that Jesus came to this earth, the Word became flesh, He brought the Kingdom, and He initiated the Kingdom. And His death and resurrection brought about an opportunity for not just Israel, but for all nations to be saved. And now the gospel is going forward and when it reaches every place, He's going to come again."
With Him, LaHaie was able to blend his desire to spread the gospel to all nations with his passion for music by telling the most amazing rescue story – that of Jesus Christ.
…
Learn more about Perry LaHaie and his music at PerryLaHaie.com.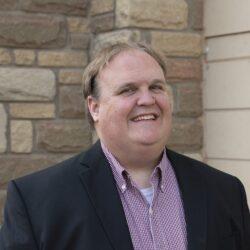 John Farrell is the Digital Content Manager for www.inspiration.org. In addition to having written more than 1,000 articles, press releases, and other pieces content for Inspiration Ministries, NASCAR, Lionel, and Speed Digital, he authored The Official NASCAR Trivia Book: With 1,001 Facts and Questions to Test Your Racing Knowledge in 2012. John is a graduate of Appalachian State University and lives in Concord, N.C., with his wife and two sons.
View Author Posts
Next Steps To Strengthen Your Walk
We are here for you. Simply click on the button below to reach us by form, email or phone. Together we will lift our hearts and voices with you in prayer.
I Need Prayer
Sow a seed of faith today! Your generous gift will help us impact others for Christ through our global salvation outreach and other faith based initiatives.
Give Online Today
Watch Christian content from your favorite pastors, christian movies, TV shows and more.
Watch Now