---
Put One Foot in Front of the Other and Trust Me

By John Farrell
•
January 23, 2023
•
11 Minutes
---
In 2018, JJ Weeks almost walked away from music entirely.
Music and performing on stage for him no longer felt like it once did . On top of financial issues and problems with the tour bus, Weeks felt so alone.
"It felt like I was constantly climbing a hill. I'd get one thing straightened out and go around a corner of one struggle and straight into another struggle. It was one thing after another," Weeks said of his last couple of months with the JJ Weeks Band. "I'm like, 'God, why am I struggling so much? Why are there financial problems? Why is there trouble in the band? Why is there trouble with the bus?' It would never stop. There was never a week that was peaceful."
It was in those darkest hours that Weeks realized that sometimes you just have to walk away. He started to transition to life without the JJ Weeks Band and the JJ Weeks Ministry. He even walked away from his music label, Centricity.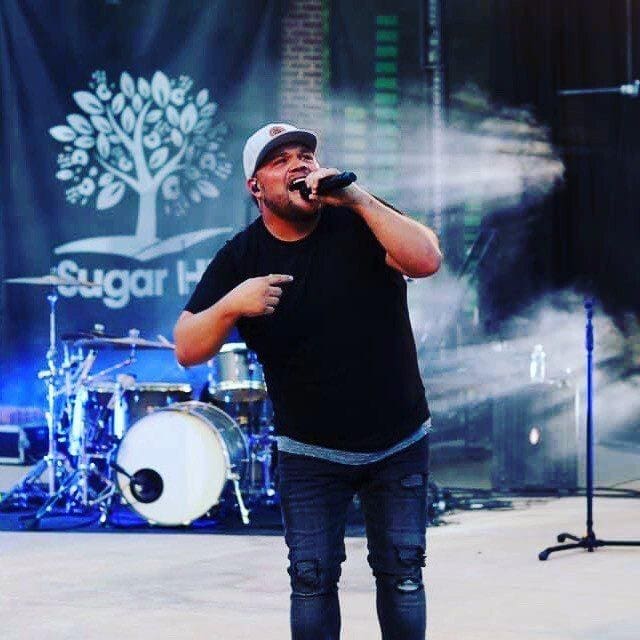 Everything about the decision to move away from his music career felt right and the timing was perfect. Weeks even had a position lined up with a local church as a Worship Pastor. He felt that God was showing him that this was what He wanted him to do.
About four months into this transition – Weeks had already told his bandmates about his decision and they had all left to find other positions – God told him that He wasn't done with his music career yet.
He heard God speak to him: "All I'm asking you to do is just put one foot in front of the other and trust Me."
And that's exactly what Weeks did.
Starting Over
The next day, Weeks received a phone call unexpectedly. It was from a guy interested in becoming his manager. Chris – the person who called that day – remains Weeks' manager to this day. "If it hadn't been for Chris, I would have quit. I would've walked away, but Chris saw something inside of me that I didn't even see in myself."
Weeks decided to return to his music. Since his old bandmates had already moved on, he had to find new members. He also felt compelled to change the name "JJ Weeks Band" out of respect to the guys who had been with him for 10 to 15 years and were no longer a part of the band. Instead, he opted to perform using only his name.
As he stepped back into music and performing, Weeks wanted to get back to writing what was on his heart versus writing songs for the radio. Weeks signed with Ian Eskelin's Radiate Music, who shared his vision.
"It was like a reset button. It took me back to why I started doing this in the first place," recounted Weeks. "I got into his studio and we would just write what came to the heart."
Then in early February 2020, Weeks released The Sound of Freedom, his most recent EP featuring six new powerful yet soulful songs. The album was his first since As Long as We Can Breathe, released in 2016 with the JJ Weeks Band.
Three of the six songs on The Sound of Freedom are ballads, which Weeks has written for most of his career and, in a way, it's who he is. The new EP also has a pop music feel to it; however, what he likes most about the EP is that it's his words, his message, his heart.
"It's different from the last two CDs because I wasn't writing for the radio, I was writing just to write. It was super-nice to get back to just being me and trusting God that I'm writing what He wants me to write."
Days Like These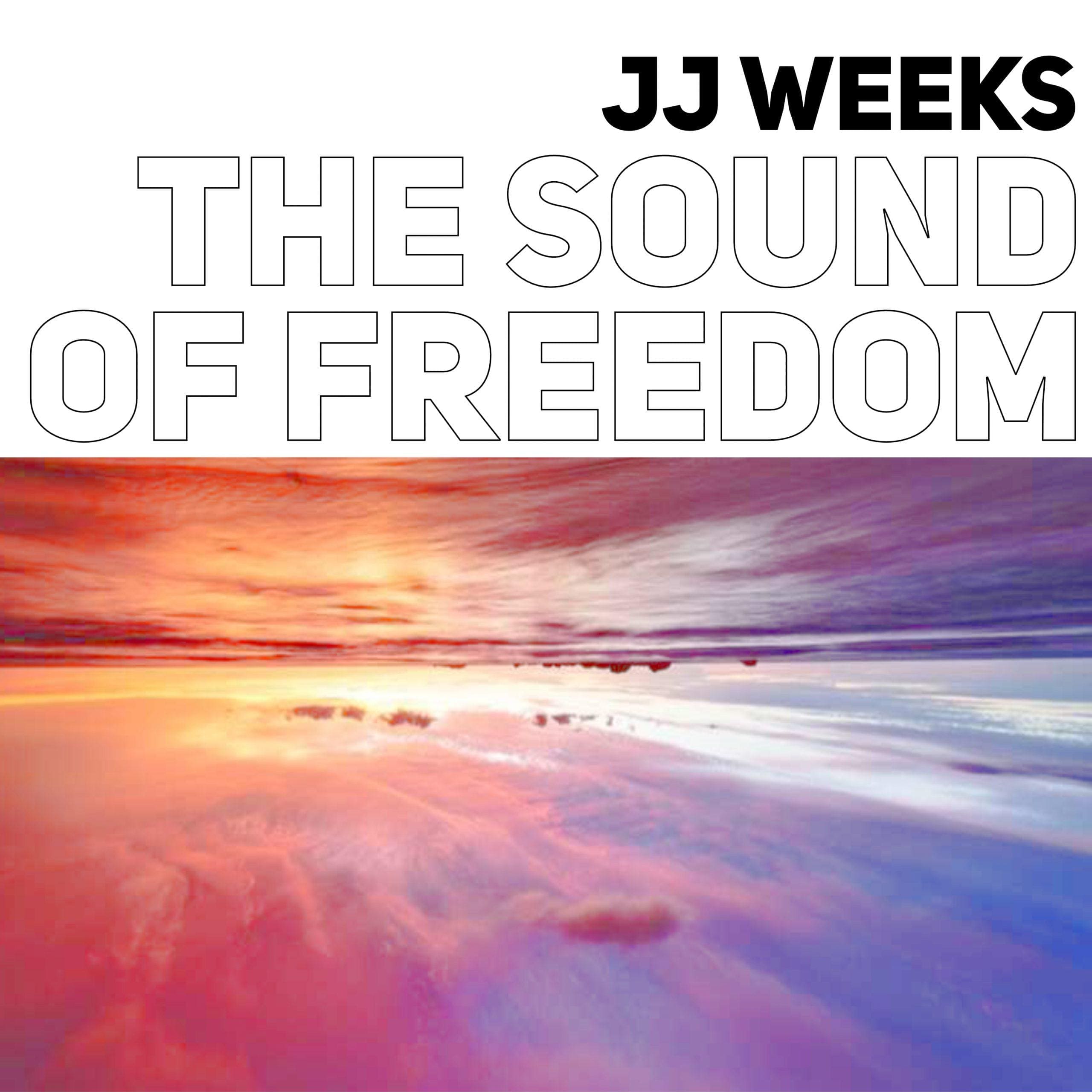 "Days Like These" is a song that is birthed out of his own personal struggle. It takes Weeks right back to 2018 where it all imploded. In that song, Weeks realized that you can't trust your feelings because feelings are swayed by what's going on around us. However, the truth is what the Word says and that God will never leave you nor forsake you.
Weeks felt like he was a million miles away from everyone during those trying times and the struggles kept coming. The one thing he had to lean on was the knowledge that God was there and if He was there, there was nothing he would face that he couldn't get through. That's what "Days Like These" is about.
"It's a reminder that sometimes your feelings are gonna lead you astray. You have to go with what you know and what the Word says. That's why it's important to hide the words in your heart so that when you face a struggle, you can look back and say, 'He'll never leave me nor forsake me.'"
Because the song was written from a place of struggle and one in which he was putting all of his emotions out there, it was originally a little too dark for some people. They suggested he lighten it up; therefore, Weeks reworked the second verse to have more of an upbeat swing feel to it.
The Sound of Freedom
On the flip side of "Days Like These" is the title track, "The Sound of Freedom," which has more of a pop vibe. The song is about the multiple freedoms Christians have, the most obvious being when one turns their life over to God and has their guilt and shame washed away.
For Weeks himself, when he wrote the song in early 2019, those chains were the feelings of oppression, depression, and discouragement coming off. "Chains that the enemy want to wrap around us to keep our mouth shut from telling the world who Jesus is. If the enemy can get us so inwardly focused on our own struggles, we can't help others with their struggles."
Weeks knows that the truth is in what the Bible says and because of this he doesn't have to worry about tomorrow and can instead focus on helping others.
"There is so much freedom in that reminder for me that, yes, I'm going to face troubles," stated Weeks. "The Bible says you're going to face hard times, but He's conquered the world already and He's on our side. There was freedom in that for me. And that to me was the chains. I could visually see the chains of discouragement and not feeling like I'm enough hitting the floor."
"The Sound of Freedom" is about taking your eyes off yourself and looking at other people so that you are able to see the freedom in your life and in the lives of those around you and you're able to celebrate that freedom together.
Holt International
Outside of his music career, Weeks recently teamed up with Holt International as an ambassador. Holt International is a faith-based humanitarian organization that works directly with orphaned, abandoned, and vulnerable children to find families to love and adopt them.
Through his partnership with Holt International, Weeks had the opportunity to visit Mongolia and see first-hand what they do.
"We went into this city dump and there are kids working and living in that dump who've lost their parents," Weeks said via a phone interview. "I talked to a 16-year-old boy who was kicked out of his parent's house because they couldn't afford to keep him. He became orphaned and his parents told him they didn't want to see him anymore. He's literally living in the city dump collecting bottles and other stuff just to make a couple bucks a week to live."
Holt International offers hope through food, schooling, other necessities, and sometimes even adoption for kids like the one Weeks met at the city dump. He plans to visit one or two Holt International sites every year and get more involved in any way he can. Unfortunately, the current pandemic has temporarily put a hold on those travel plans.
Whether Weeks reaches people through his music or his philanthropy, he's simply doing what he feels God has called him to do and sometimes that requires that he just put one foot in front of the other and trust Him.
For more information about JJ Weeks and his music, visit jjweeks.org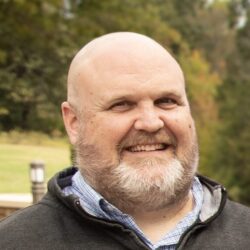 John Farrell is the Digital Content Manager for www.inspiration.org. In addition to having written more than 1,000 articles, press releases, and other pieces of content for Inspiration Ministries, NASCAR, Lionel, and Speed Digital, he authored The Official NASCAR Trivia Book: With 1,001 Facts and Questions to Test Your Racing Knowledge in 2012. John is a graduate of Appalachian State University and lives in Concord, N.C., with his wife and two sons.
View Author Posts
Next Steps To Strengthen Your Walk
We are here for you. Simply click on the button below to reach us by form, email or phone. Together we will lift our hearts and voices with you in prayer.
I Need Prayer
Sow a seed of faith today! Your generous gift will help us impact others for Christ through our global salvation outreach and other faith based initiatives.
Give Online Today
Watch Christian content from your favorite pastors, christian movies, TV shows and more.
Watch Now