---
Jordan Feliz: God Told Me to 'Say It' (Part 1)

By John Farrell
•
October 22, 2021
•
17 Minutes
---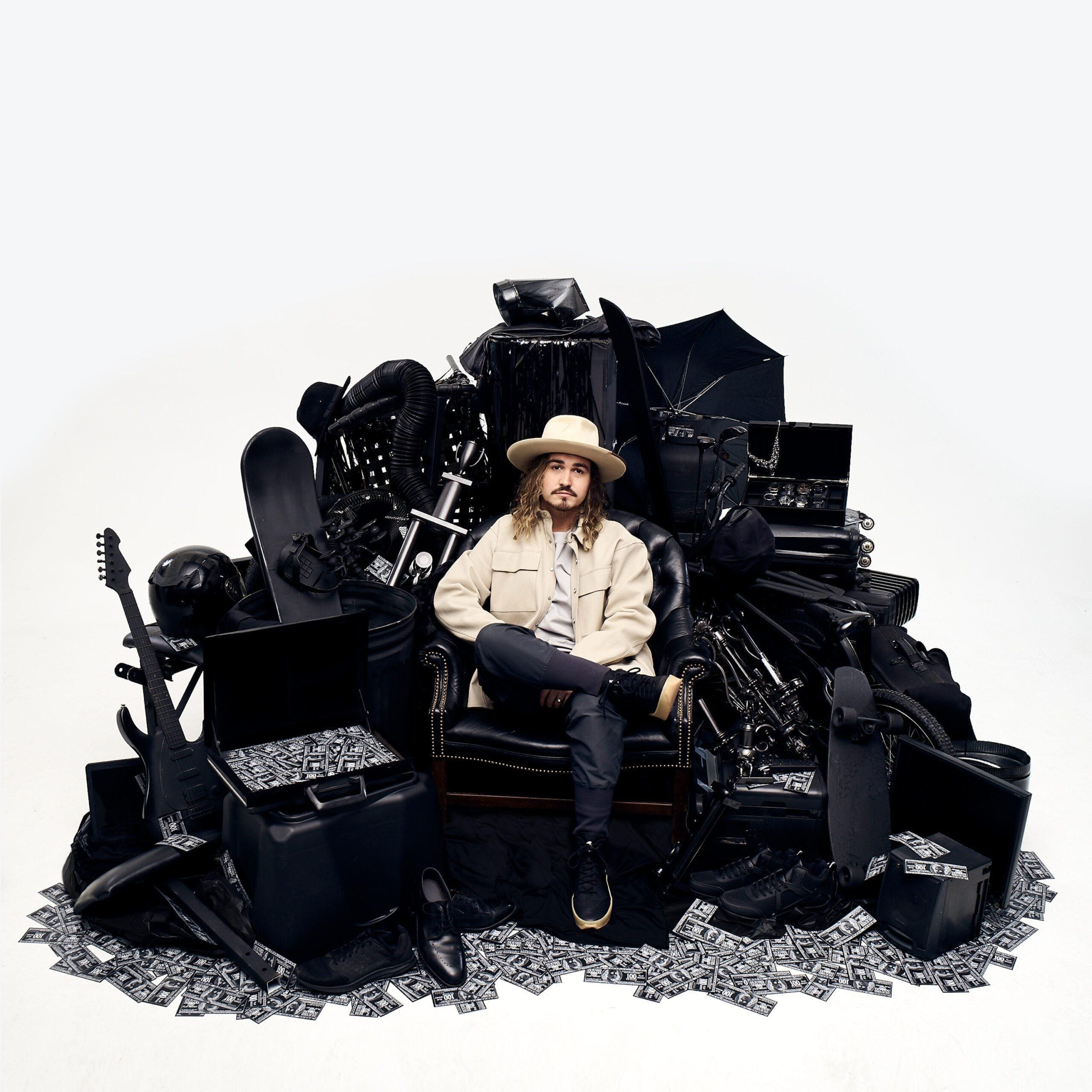 John Farrell: Could you please tell me a little bit about your most recent album, "Say It"?
Jordan Feliz: Yeah, of course. "Say It" has been two years in the making and we've poured a lot of vulnerability and honesty into it. Not that what I've done before has not been either of those things, but as we started writing for this record I really wasn't sure what to talk about. I struggled with a lot of things that were going on in my life. I was dealing with a lot of anxiety and with some depression. Just going through a lot of heavier things.
As I'm trying to figure out what I'm supposed to write about and what I'm supposed to do, I literally felt like the Lord was talking to me in my head. I didn't know what the path was to even go down this space because I couldn't move. I felt like I was dealing with all these things – anxiety, depression. I had so much stress in my life and all this stuff, and I felt like the Lord was like, "Say that." I was like, "Oh, okay." I was taken back a little bit. I said, "Alright, I guess we're going to do that."
So, I started writing and I would walk into the room and talk to my producers and some of the writers on this record. I was telling them about this heaviness that I was dealing with and how I had some bitterness. I had all these things that I was really putting a lot of prayer into and asking the Lord to deliver me from in order to heal me.
All throughout the writing process of this record, every time I got nervous about writing on a subject, I just heard the same two words, "Say it." After praying about it, the Lord was like, "No, what have I told you? Talk about this." So, that's what we did.
We wrote a record that was literally all about the fact that even though we live in a world that's gonna hurt us and put us through the ringer, we're gonna develop scars, cuts, and bruises on our hearts, and we're gonna run through seasons of anxiety, but our constant is always Jesus. I wanted to write a record that was all about claiming the name of Jesus over these situations and reminding people that when we claim the things that He's done in us and share our testimony — just like this huge proclamation of who God is in our lives — it's something that honestly can bring healing to not only yourself, but to others.
This record has been a huge one for me and I've loved writing it. It's been a healing process too for me, which has been amazing. I feel like I've gotten delivered from almost everything I've written about, which is a beautiful thing as well.
JF: Is that what you want fans to take from the album?
Jordan: I just want it to point back to Jesus. This entire record to me is summed up in one of the lines in the song, "Say It," which is "if the name of Jesus ain't lifted up, then who needs us?" For me, I want everything that I do and everything that I'm saying to point back to Him because that's where the true change comes. That's when the real shifts in your life — in your spiritual life and in your normal everyday life — happen.
JF: What sets this album apart from your first two full-length albums?
Jordan: I think the first thing that people will notice is sonically it's very different. Sonically, we really pushed ourselves to do something that somebody could listen to for the next two years and still be excited about it the same way they were the day that they first listened to it.
The only other thing that's really different about this record from the last couple of records is I constantly felt like God was telling me the same thing throughout the entire process. The last couple records it was kind of like what's this song going to be, what's this going to be like, what are we telling people right now? Whereas this record is written so that you can listen to it from the first song to the last song and never have to skip anything. It's written to be a true record.
Obviously, I love the our previous records, but I don't think we really crafted them to be and cultivated the record to be something you could listen to front to back whereas this one kind of tells you a story.
JF: How would you describe your music?
Jordan: Probably like shiny pop with some soul-like rootsy elements to it. I really love the pop world, but at the same time I love the rawness of the old Motown era where you can hear somebody's heart in their vocal. I really wanted to try to bring that kind of honesty in the vocal of my music, but also wrap it up in something that sounds really good.
JF: There are three different versions of the song "Glorify" on the record. Two of them feature different artists, one being LeCrae and Hulvey and another one featuring TobyMac and Terrian. How do these versions differ from each other and what was it like collaborating with these artists?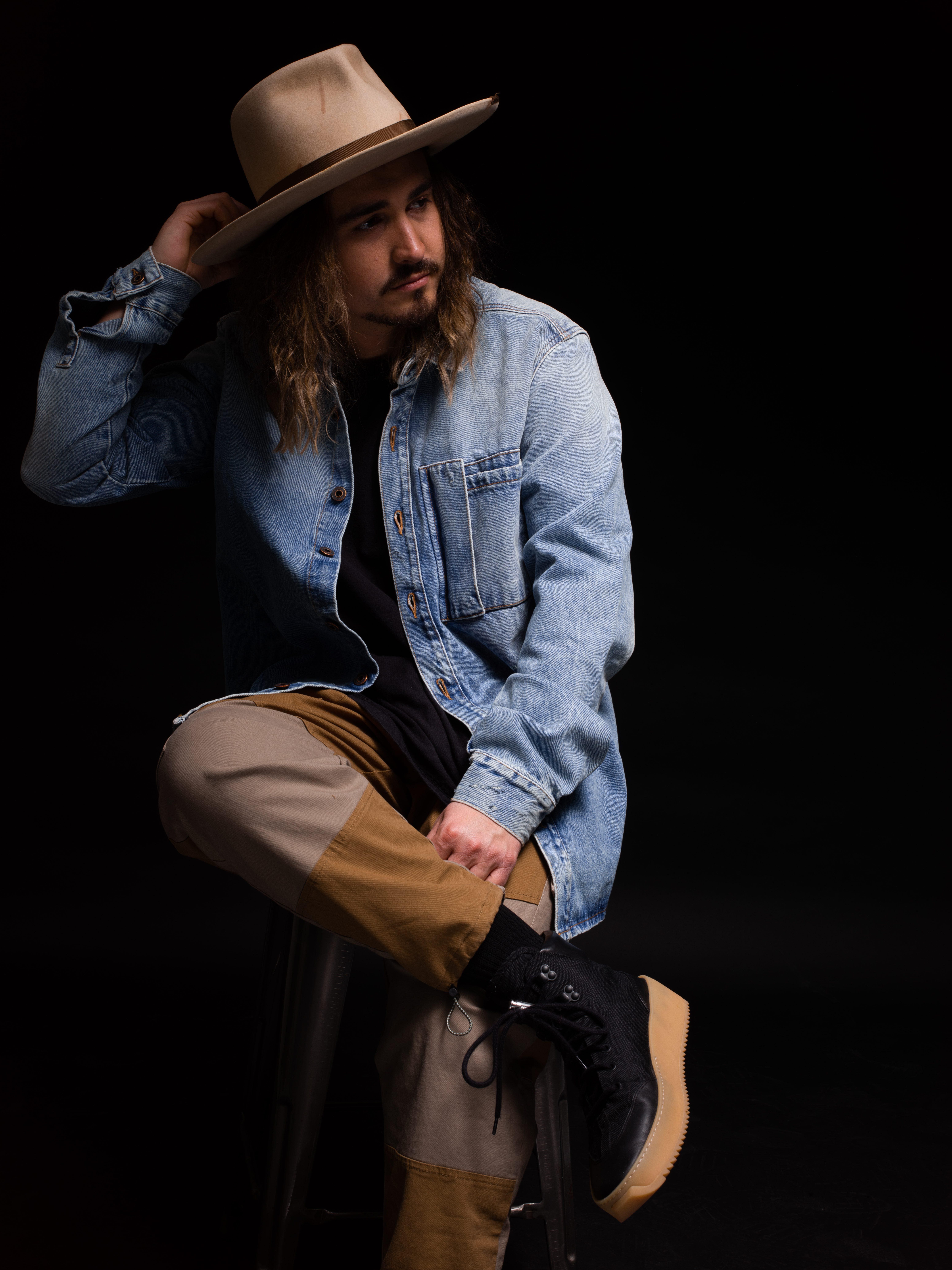 Jordan: The first thing is that the true difference between these two versions is that "Glorify" was one of those songs that we wrote and the actual definition of "glorify" is praise and worship. But the sub-context of "glorify" is to acknowledge the splendor and majesty of God through one's actions. That's truly the meaning of the song "Glorify." It's really like saying praise and worship and letting that be what fills our hearts and our mouths.
When we wrote it, I wanted the whole world to sing it, which is why we have this big choir in it. Regarding the collaboration process, I knew that I desperately wanted to have a couple different versions of this with two of my favorite artists, which are Lecrae and Toby.
They've honestly been two heroes for me. I've been listening to their music since I was a kid. Being able to have somebody else come in and bring their own context in a song that is all about praise and worship, that was the idea behind the collaboration. That's what sets both of them apart.
Obviously, praise and worship to Toby and praise and worship to Lecrae are different. They're stylistically different and their artistry is different, which is so beautiful. I really wanted that to be a huge thing. Then when you get to add Terrian in the Toby mix, and you get to add Hulvery in that mix it takes a new form and it's just so exciting. The second question — I think it was what was it like collaborating with them. I think that is what you said.
JF: Yes.
Jordan: It's been so much fun. It's been like a dream of mine, to be completely honest, to work with both of them. It's just kind of wild that I got to work with both of them on the same song. It was so fun and so amazing to hear what they came up with. Obviously, they're both just absolute legends — Toby for the CCM industry and Lecrae for the CHH industry. They're four amazing people, four insanely talented people that I was so incredibly honored to work with.
JF: Regarding "Glorify" and what it means to you, in a recent press release you said that coming out of this hard season of anxiety, stress, and messed-up priorities all you want now for your life is to glorify and reveal the majesty of God by your actions. How do you hope to achieve that?
Jordan: It's all with intentionality. It's being really intentional with my time; being really intentional with what I do and say in my career — actions, everything.
I think for me one of the big ones was just getting myself realigned and back and healthy, like my own mind and heart. That's definitely not like an easy undertaking. It's not something that's like, "Oh yeah in 30 minutes I just read a Bible verse and here I am." For some people that might be the case, because the Lord works in many ways, but for me it's been a scrutinizing process. It's been brutal trying to make sure that I'm not working constantly and making sure that I'm not putting silly things in front of my family or putting things before my relationship with God. It's honestly become a practice.
The more and more I've practiced — I always tell people it's like working out – the first couple of weeks are brutal because it's so different and it's so out of what your body's used to. It's used to being comfortable. It's used to being like, "Oh yeah, you feel good." Then you start working out and you're like, "Wow, I'm a mess. I'm not strong at all." That's what it's been like, and it's been so amazing to watch just the payoff of these little changes that we have done, even as a family and with my team.
My team — I can't even brag enough about my crew that's on the road with me — we've been through so much together and it's been amazing to have a group of brothers to hold me accountable for certain things. Being able to say, "Hey dude, did you get your time in today? Let's sit down and spend half an hour to just pray. Let's just speak some life over each other." I think having that community is a huge marker too.
JF: With one of the songs on your album, "When I Say My Prayers," which is beautiful, I couldn't help but notice that it has a different feel to it than most of the other tracks on the album. It's obvious that it's about a very personal and hard experience that you and your wife went through. Can you tell me about the role that song played in healing yours and your wife's heart?
Jordan: I've written a couple of these songs that have pointed back to when my wife miscarried our first baby, but we just found ourselves talking about our little boy who's in heaven. We found ourselves talking about him quite a bit over this last year. I think there was a lot of things, like mentally, I just never dealt with that loss. It really affected me but at the same time it was also like when my career started. I kind of hit the ground running and I never really had the time.
What's crazy is I actually wrote this song with two of my very dear friends and both of them have had miscarriages. The day that we wrote this song, one of the guys that I was there with his wife texted him and they had miscarried their baby that day. We started this discussion because this is a real thing that people go through all the time, but not a whole lot of people are out there talking about it all the time.
For me, I really wanted to create this song that was asking the questions that I've always had since we did lose our baby, and all the thoughts that I'd had and the emotions that I've had.
It was awesome and an incredible experience to write it with three dads that have all been through the same thing. They've all struggled through a process of trying to figure this out.
It definitely has a very different tone than the rest of the record, but it was a huge part of reminding myself that I have to talk about this. I have to go out and I have to say this because I know people need to hear this because they've been through this too. It was a calling from the Lord to put this on my heart and then to write it and tell people what I felt and to show them the way that God has really healed it.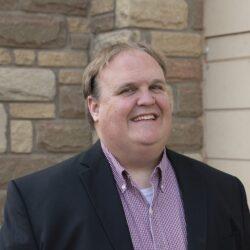 John Farrell is the Digital Content Manager for www.inspiration.org. In addition to having written more than 1,000 articles, press releases, and other pieces content for Inspiration Ministries, NASCAR, Lionel, and Speed Digital, he authored The Official NASCAR Trivia Book: With 1,001 Facts and Questions to Test Your Racing Knowledge in 2012. John is a graduate of Appalachian State University and lives in Concord, N.C., with his wife and two sons.
View Author Posts
Next Steps To Strengthen Your Walk
We are here for you. Simply click on the button below to reach us by form, email or phone. Together we will lift our hearts and voices with you in prayer.
I Need Prayer
Sow a seed of faith today! Your generous gift will help us impact others for Christ through our global salvation outreach and other faith based initiatives.
Give Online Today
Watch Christian content from your favorite pastors, christian movies, TV shows and more.
Watch Now