---
Jeremy Camp: 'If One Person Gives Their Life to Christ, It's All Worth It'

By John Farrell
•
September 29, 2022
•
27 Minutes
---
In early 2001, up-and-coming Christian artist Jeremy Camp lost his first wife to ovarian cancer shortly after their wedding. Nineteen years later, the musician is happily married with three children and he has established himself as one of the biggest names in Christian music with forty No. 1 hits across all platforms and countless awards. On Friday, March 13, 2020, I Still Believe hits movie theaters across the globe. The movie is the inspiring true story of his first love and her battle with cancer.
I recently had the opportunity to talk with Jeremy about the movie, his music, and one of the hardest periods of his life.
John Farrell: How did writing both 'Walk by Faith' and 'I Still Believe' help you cope with Melissa's cancer and death?
Jeremy Camp: A lot of expressing something out loud for me is a proclamation, and I think I was proclaiming something in 'Walk by Faith.' It was our honeymoon and I was terrified because Melissa was noticing some issues with her stomach. Something wasn't right.
One day I was reading 2 Corinthians 5:7, which says, 'We are called to walk by faith, not by sight.' All of a sudden I was like, 'God, that's what I need.' I picked up my guitar and just started saying – kind of like proclaiming it – 'I will walk by faith even when I cannot see because this broken road prepares Your will for me.' It was almost like faith building, and I was like, 'Okay God, this doesn't make sense, but I'm going to say this because I need this.' God gave me these things to help heal me; it helped me get through some of these moments.
'I Still Believe' is the same thing. It was two or three weeks after she went to be with the Lord when I wrote the song in like ten minutes. I just was sitting there writing my thoughts down and they were very raw because they said, 'Scattered words and empty thoughts seem to pour from my heart. I've never felt so torn before, seems I don't know where to start.'
So, it's very, very raw, but then all of a sudden what came out as I was writing was that innocence, that proclamation, that kind of worship time that said, 'Okay, but I still believe in Your faithfulness. I still believe in Your truth. I still believe in Your Word.' That's what came out during that time of worship. It was almost a cry out to the Lord. It really was my cry. It really helped me with the process of dealing with things and I had to trust the Lord.
Both songs basically say, 'God, I don't understand, but I'm going to trust You.' Proverbs 3:5-6 says, 'Trust in the Lord with all Your heart. Lean not in your own understanding.' It was like all these Scriptures that I knew I had to put into practice. These were kind of like my worship moments with God saying, 'I want to do this. I want to walk by faith. I do still believe.' It was very healing.
JF: What did it feel like picking up your guitar for the first time after Melissa's passing?
Jeremy: There was a lot of angst. I didn't want to. I was upset. The last thing that I wanted to do was pick my guitar up because that was a big part of what I was doing at the time.
I remember being on stage multiple times asking everybody to please pray for her and having these moments. So, my guitar was almost like a disappointment of really trusting the Lord and all of a sudden it didn't come to fruition.
When I finally did – it was one of those things where I picked it up because God wanted me to – it started that healing process for me. It was something I had to do. It was more out of obedience. I was like, 'Okay, fine.'
Then He just gave me that song. It really was to heal my heart. I didn't write it going, 'I'm going to write a hit song; I'm going to write a song that's going to minister to many people.' That wasn't even an inkling in my mind. It was more, 'Okay, this is what I want to say right now.' Like my prayer, in a sense.
Both songs were kind of my prayers. It was hard; it wasn't easy. But when I did, they became my prayers.
JF: Why did you decide to share your experience in the form of a movie?
Jeremy: I've always had a desire, have always shared my testimony, and have seen the effect of it. Of course, I've written a book called I Still Believe. I've shared for years what God has done, how faithful He's been, and I've seen the effect on people's lives. And with a movie it's a whole different dynamic and it reaches a different type of people. For people who have read the book or have heard me talk about it, it gives them a visual to a degree where they can connect a little more with it.
I think that in that aspect, it's going to reach more people than ever before and it's going to have a deeper connection than ever before. I think people are going to walk out encouraged and uplifted because it's hard to watch – I think that's the big thing – there are a lot of emotions involved. You're watching this play out and you walk out with so much hope.
The goal is that people will realize that we all go through trials and tribulations – all of us – but I ran to Jesus. That was the reason I got through what I went through. Our hope is that this will be pointed to Christ. When people go through hard times, instead of turning their backs on God and saying, 'How do I get through this?' or running toward different worldly desires or things to fill up that hurt and void they should look to Jesus.
JF: Would you say that's the overall message people take from the movie?
Jeremy: Absolutely! It's like Melissa said in the hospital, 'If one person gives their life to Christ, it's going to be okay.' If people walk out of there and they're pointed to Christ, whatever their circumstance may be, that's the goal. We all face trials. Whether you're a believer or non-believer, you're going to face trials. It's what you do with that. This is saying, 'I went through this and I had to run to Christ.' He was my healer and that's what the message is. Christ is our hope and our healer.
JF: Have you seen or heard from people who have accepted Jesus because of Melissa's story?
Jeremy: Oh, absolutely! I've had multiple people come up to me and say, 'I heard you share tonight' and then share their story. Someone recently came up to one of the guys working at a show – it was one of those red carpet experiences you attend when a movie is on tour – and the guy said, 'I've watched the trailer.' They talked about everything and then he started asking all kinds of questions. That person actually accepted Christ right there during the event.
I was like, 'Wow, Lord! You're using this movie in places we weren't even expecting it.' So, yeah, I've heard many stories and many different situations that God has used us to impact people's lives to give their life to Christ. That to me is the reason I do what I do and that's why I'm excited about sharing this to a greater degree.
JF: With the movie coming out, there will probably be more people coming to Christ. If that is the case, would you consider the movie a success? If not, what would have to happen for you to consider it a success?
Jeremy: I honestly think that – and this is not trying to sound hyper-spiritual and I mean this – but I really think it's to the degree of what we were talking about: 'If one person gives their life to Christ, it's all worth it.'
It is all worth it because I know Christ, Melissa knew Christ, and she's with Him now. If another person takes that step from darkness to light then it is worth it and that's success to me. I do believe it's going to be more than that, but success is going, 'did somebody walk out accepting Christ?' Or did somebody walk out who was questioning God or turning their back on God and come back to Him? That to me is worth it.
JF: Why is the message of the movie so important in today's world?
Jeremy: I think everyone's looking for hope because you see people screaming for change and screaming for something to happen in our world. I think everyone's looking to worldly things or a change in politics or whatever it may be. That's everyone's kind of ideal of what's going to bring about hope and really nothing is apart from Christ.
I think for me, that really is the scope of this whole thing that people are going to say, 'Okay, we're crying out for this and looking for this answer to hope. This person went through the hardest trial and willingly walked through it with someone and walked away.' Although I still have my questions, doubts, and hurts, I walked away and finally just said, 'I relent God, I surrender. I run to you.'
Because of that, look at what God has done – how He's opened up doors and how I've been able to share more of my testimony. And now I'm married and have three kids. There's that hope and God's faithfulness that has been intertwined throughout my whole life.
JF: Why now?
Jeremy: I don't know to be honest. I think God's timing is perfect and that to me is so prevalent in this because I think there is such a divide in our country. There's such a divide in our world and an unsettling feeling right now for a lot of people with what's going on and what's happening. Maybe this is just the right timing. God's timing.
We tried doing this eight years ago. We had a script, we were going down the road with the movie, and it just didn't pan out. I'm so glad it didn't because it wasn't the right timing. It wasn't the right people. The people that are involved now are incredible. Everything about it is done so well.
For me, I'm going, 'Yeah, if that would have happened eight years ago, it would have done nothing.' God allowed all these Christian movies that have done really well like I Can Only Imagine to kind of pave the way. Hopefully I'll pave the way for somebody else to do something to a greater degree because that's the heart. If this pushes other people and other movies to do something insane that's my biggest joy because we need more movies like this out there that glorify Christ.
JF: How did your community and family, including Melissa's family and your wife and kids, play a role in your healing?
Jeremy: Wow! That's a good question. Let me think about this. You know, I think the biggest thing when you go through something like this is that you're not alone. You kind of feel alone because they may not have experienced the personal aspect of it to the degree that I did. Her family did more than my family did, of course, but I think that we all just stuck together and basically just said, 'don't give up. We're going to walk through this together.' I think that's the biggest thing that I didn't feel alone at all.
I sometimes felt that no one understood and that's where God comes in and says, 'Yeah, even if no one really gets that deep part of your pain and that hurt, I do. I fully do.' That was, of course, the first aspect. The Lord was so huge because no matter what I felt about how no one understood, he was like, 'I completely do.'
With my family and with my wife and kids now you see God's faithfulness. I think that's a big thing with my family now as I look at God's faithfulness.
I went through a time where I was I watching the filming and broke down. I had to walk out and I just wept. My wife came out to me and I cried on her shoulder. I just wept for a while. Went back in to watch the filming again and in front of me are my wife and my three kids and I just go, 'Wow God, you've been so faithful.'
I'm looking at the darkest part of my life, the hardest trial of my life, and all I could think was, 'Wow Lord, look at how faithful you've been.' I'm looking at my family in front of me and watching a story of my life and I am just thankful. It's a constant reminder of God's goodness and faithfulness.
JF: What was the process like turning your personal experiences into a movie and how did it feel to see those experiences in the movie?
Jeremy: I think it's hard because there are times where it actually feels like it takes me there. Does that make sense? I feel like I'm there because I'm watching something that's so familiar.
JF: Reshooting the hospital scene where Melissa flatlines?
Jeremy: Yeah. I didn't watch that scene and then when I watched the actual movie for the first time after they were done I actually walked away during that scene as well. I've walked away every time because sometimes I've been around people and I'm like, 'Lord, help me get through this.' But if I have the opportunity, there's no point in putting myself through that because it's hard.
I think it's surreal. It's reality, but once again it's look at what you've done God. Wow, look at what you've done in the midst of that. And they portrayed everything so well. Even up to the little quirks that I may have had that KJ maybe has himself as well and just going, 'Yeah, that was me.' My wife would laugh and would go, 'Yeah, that was something you would do.' And I'm like, 'Yeah, you're right.'
Maybe it was something that he didn't even know, but he just naturally did because that's part of his personality or he's watching me and just kind of went toward that. But all that stuff I think was pretty surreal, but it was hard. It wasn't easy.
I watched it alone first and then I watched it in front of people, so I watched it alone with my family. I, of course, walked out during the flatline scene and my family came after me. We all started hugging and crying together. My daughter says to me, 'Dad, this would be hard seeing this movie knowing it happened to somebody because it was real life, but knowing that it happened to you, my Dad, that just makes it really hard.' I just said, 'Yep, but you guys wouldn't be here right now.' It was an amazing moment.
JF: How accurate is the movie to what happened in real life?
Jeremy: Very accurate. Even the scene right before she died where she stood up and said, 'It's gone, it's gone!' That whole scene. All that stuff really happened. The fact that she was healed and didn't have to go through the surgery … that happened like that.
A lot of the things that were said were very accurate. Of course, there were a couple things they had to piece together. In order to take a two-year window of my life and condense down into two hours they had to make things a little more cohesive. It wasn't anything that you're going to be like, 'Oh, that was far-fetched.' I think that's what's beautiful about this film is that there are so many accuracies in it and I'm really proud of it.
JF: What role, if any, did you have in the production of the movie? And were you able to provide feedback and/or opinions?
Jeremy: I was there most of the time. The great thing was that I didn't have a lot of feedback because it was written so excellently and acted so excellently and, of course, the Erwin Brothers are brilliant. I trusted them. There were only a couple times where I said a few things and they weren't anything major. I think that was refreshing, I guess, and nice. I didn't have a lot of pressure because it flowed pretty naturally. Unbelievably well.
JF: What was it like being on set with these stars?
Jeremy: It's sweet to see that they're just normal people that were down to earth. They put their whole heart into it and I didn't feel like they were just cashing in like, 'yeah, yeah, I'll do this movie.'
They really believed in the movie, the story, and wanted to portray it accurately. So, their whole heart was into it. It doesn't feel like it's contrived at all.
JF: Did you have any input in the casting?
Jeremy: Not at all. I just had to do the whole trust fall and go, 'I trust you.'
JF: Is there anything about the process or the finished product that you would change or have done differently?
Jeremy: Actually, no. Because it's such a journey when you watch it I couldn't imagine it any different. And I can say that in full confidence.
JF: What kind of response has the film received so far?
Jeremy: Oh my word! I think it's shocking because from my friends to non-peers they all have the same reaction – they're blown away. You can hear in interview after interview that they're doing – and these are my friends – that everyone's like, 'I did not expect that. This was beyond my expectations.'
I can't wait for it to come out because I want the world to see it because I feel that it's going to blow people away. I really do.
JF: What was it like working with the Erwin brothers?
Jeremy: Amazing. You could tell they were so personally invested into the project. I felt they did it for the right reason. They knew that this could impact a generation and they've said that this one's going to reach the lost even more than I Can Only Imagine. I think they have tapped into something here that hasn't happened yet in Christian movies to be quite honest. I'm not saying that because it's my movie, I just feel that way.
JF: What's next for you?
Jeremy: Goodness. Honestly, this movie's going to be in around 80 countries and I really have a heart to do an international tour and just preach the gospel overseas. We have a heart for mission and we have a heart for reaching … going to the nations and preaching the gospel. I think that's what's going to be a big part of what I do next.
…
Do you want to have a relationship with God? Learn more here.
Learn more about Jeremy Camp at JeremyCamp.com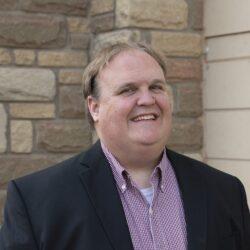 John Farrell is the Digital Content Manager for www.inspiration.org. In addition to having written more than 1,000 articles, press releases, and other pieces content for Inspiration Ministries, NASCAR, Lionel, and Speed Digital, he authored The Official NASCAR Trivia Book: With 1,001 Facts and Questions to Test Your Racing Knowledge in 2012. John is a graduate of Appalachian State University and lives in Concord, N.C., with his wife and two sons.
View Author Posts
Next Steps To Strengthen Your Walk
We are here for you. Simply click on the button below to reach us by form, email or phone. Together we will lift our hearts and voices with you in prayer.
I Need Prayer
Sow a seed of faith today! Your generous gift will help us impact others for Christ through our global salvation outreach and other faith based initiatives.
Give Online Today
Watch Christian content from your favorite pastors, christian movies, TV shows and more.
Watch Now