---
Grace Anna: The Little Girl with a Big Voice (Part 3)

By John Farrell
•
October 27, 2021
•
9 Minutes
---
John Farrell: You mentioned that a representative from Sammy Kershaw reached out to you as did Katie Couric and others. What celebrities or TV shows have wanted to talk to Grace Anna or wanted her to appear at events? You mentioned that she's sung at several different events. What were some of them?
Angela Ray Rodgers: She sang at a Veteran's Gala in Kansas – the military veteran project. She sang there. She has sung at lots of ball games and stuff like that. She's really involved with the Shriners.
We met Naomi Judd. I'm sure most people know the story by now about her telling Naomi Judd not to sing her song on national TV. That was on "Katie." Ellen's show featured her on her website and "Good Morning America" did a piece on her. "Today" has featured her.
We appreciate all the national attention and stuff, but the ones that really get us is when these grannies and grandmas share these videos where they just love her. Don't get us wrong, we love being on the big shows, but what really inspires us is hearing from people just like us. Those people who are just trying to do the best they can do every day.
JF: How did knowing that Grace Anna was a miracle and a sign of God's blessings help you ignore or look past the rude comments or negative people?
Angela: For the most part, I would say 98 percent of the people that follow her journey through social media are very positive, warm, caring people. Every now and then we'll get a letter or an email that's not great.
We've also had people in the industry that have tried to take advantage of her and our situation. We've sometimes had to address them legally. There are sides of it that aren't great. One letter was from a lady in California. It's the one that hit me the most because it inspired me to do something about it. She wrote a letter to us that said one day our daughter would be sitting in a classroom, looking out the window at all the other kids running around on the playground.
I found the lady on Facebook. I didn't stalk her or anything, but I just wanted to get an idea of who this lady was. She had two kids of her own, and she made the statement, "I should have had the abortion." I thought, 'how could a mom of two little kids say that?' I just couldn't grasp it. I could not grasp it. I messaged her back and told her, "She's a blessing and God's gonna do something with her life just like He would do with any other child. She's gonna have a meaningful, happy life if it's the last thing I do. She's going to play on the playground, too." That lady inspired me to become an advocate for recreational equipment for kids with disabilities to be able to play right alongside kids that do not have physical limitations.
I think you're right, that without God in my heart, I probably would have reacted a whole lot differently 25 or 30 years ago. We can't win people over being horrible as Christians. We can't show them God's love when they're being mean if we're mean back. It's not going to win. When Jesus walked the earth, He showed love. He told people about sin, but He did it in a way that they were drawn to Him. They didn't run from Him. They were drawn to Him, and we're not going to draw anybody in being super-judgmental, mean, hateful, and bitter. It won't happen. In any response that we've had we've tried our best to do it showing God's love and mercy. That's the biggest thing in all we do.
JF: Absolutely!
Straight from Grace Anna!
JF: I was wondering if I could ask Grace Anna a couple of questions?
Angela: Yes. She's been listening.
JF: Hi Grace Anna. How do you feel when you sing, whether it's by yourself or in front of large crowds? How does singing bring you joy?
Grace Anna Rodgers: I feel happy a lot. I feel happy that everyone is happy. Some people might not know who I truly am, but that doesn't bother me anymore. I am sitting here thinking of these positive people that actually love me instead of the other half of the people.
JF: That's awesome! That's what we should all strive to do – just concern ourselves with those who are in our corner and who love us versus those who don't. I couldn't have said it better.
So, what does your brother Isaiah think about all your newfound fame and how has this strengthened your relationship with him?
Grace Anna: He wanted a brother or sister so bad. My mom said, "Isaiah, you're not going to have a brother or sister until I get married."
When he was six or seven years old, he wrote a letter to Santa for school. Everyone was laughing at mom. My mom was like, "What is going on? Why is everyone in the school laughing? Then she got to the principal's office and asked, "Why are people laughing?" The principal started laughing and said, "A man, huh?" My mom said, "What has he done this time?" The principal started laughing again and said, "Get out the newspaper." She got the newspaper and in the corner was Isaiah's Christmas list. Isaiah's list asked for a basketball, baseball, bat, and football just like any other boy wanted. Then on the very last line it said, "Bring my mama a man."
JF: Not exactly where I was expecting that to go. That's hysterical!
Grace Anna: My mom was like, "Wow, Sweetie! Wow!"
Angela: Your big brother takes care of you, doesn't he?
Grace Anna: Oh, yeah! Then my mom found my father and then I came along. Every night my brother would lay on her belly and pray.
JF: That's awesome. If you could sing anywhere in the world, where would you sing and what would you sing?
Angela: She wants to sing at a NASCAR race. The National Anthem. She said, "I want to sing the National Anthem on a huge stage." I said, "Well, maybe one day."
She was kind of asked to sing as part of a thing in Kentucky, but it wasn't the National Anthem. It was a song she didn't know. I think it was for the race coming up in July, but she didn't know the song and wasn't comfortable with it. And that's a huge audience. So, I told them if they ever needed her to sing the National Anthem, she would be more than happy. She'd sing the Anthem anywhere.
…
Order your copy of Grace Anna Sings: A Story of Hope Through a Little Girl with a Big Voice by Angela Ray Rodgers
Featured Image Credit: Grace Anna Sings YouTube Channel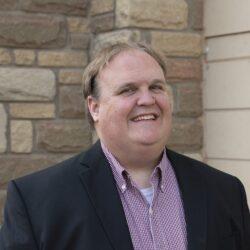 John Farrell is the Digital Content Manager for www.inspiration.org. In addition to having written more than 1,000 articles, press releases, and other pieces content for Inspiration Ministries, NASCAR, Lionel, and Speed Digital, he authored The Official NASCAR Trivia Book: With 1,001 Facts and Questions to Test Your Racing Knowledge in 2012. John is a graduate of Appalachian State University and lives in Concord, N.C., with his wife and two sons.
View Author Posts
Next Steps To Strengthen Your Walk
We are here for you. Simply click on the button below to reach us by form, email or phone. Together we will lift our hearts and voices with you in prayer.
I Need Prayer
Sow a seed of faith today! Your generous gift will help us impact others for Christ through our global salvation outreach and other faith based initiatives.
Give Online Today
Watch Christian content from your favorite pastors, christian movies, TV shows and more.
Watch Now