---
Family Camp: Family Is Family

By John Farrell
•
May 13, 2022
•
6 Minutes
---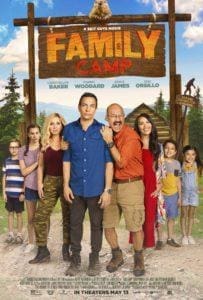 My family is far from perfect, but I love them with all my heart. Whether I'm talking about the chaos associated with growing up in a house with three sisters, all of whom are extroverts (read: loud) raised on a stage, or my house now complete with two boys who live wide open and operate on two levels – very loud and wake-the-dead-three-states-away loud – I wouldn't have it any other way.
I wouldn't call my family dysfunctional, but there is always a nice welcoming trace of chaos hanging in the air. (I had a friend in high school come over because he just wanted to observe the craziness that always seemed to emanate from my family's daily interactions and comings and goings.)
Let's Go Camping!
Although my family never attended a church family camp like the fictional Camp Katokwah in the Skit Guys' latest project – the aptly named Family Camp (2022) – it would've been fun to take our own brand of crazy to one. As we are all very competitive and somewhat athletic, we may have even won an event or two.
Since I've never been to a church family camp (although I did attend two different youth church camps), I'll have to live vicariously through the Ackerman and Sanders family, who are about as opposite as two families can be. And that's fine by me.
Family Camp opens in theaters nationwide on Friday, May 13, and stars the Skit Guys – Tommy Woodward and Eddie James – as the patriarchs of the Ackerman and Sanders clans, respectively. Tommy Ackerman (Woodward) is a hard-working salesman more interested in closing business deals on the golf course than spending time with his family, including his wife Grace (Leigh-Allyn Baker).
When their minister mentions church family camp one Sunday, Grace thinks she's finally found the perfect solution to get her husband to readjust his priorities and spend some quality time with her and their two kids, Hannah (Cece Kelly) and Henry (Jacob M. Wade). Unsurprisingly, Tommy is not onboard with Grace's idea because it could jeopardize his latest business deal.
Unfortunately, the Ackerman's are forced to stay in a yurt (rather than a cabin) when it is discovered that Tommy didn't register them for the weeklong camp. When they think things can'tget any worse, they do. They soon learn that they must share the yurt with another family – the Sanders.
Eddie Sanders (James) is nothing like Tommy. As a chiropractor who loves cracking people's backs as a means of introduction, Eddie loves everything about family church camp … and he has the trophy to prove it. Eddie, along with his wife, Victoria (Gigi Orsillo), and two children, Ed Jr. (Elias Kemuel) and Barb (Keslee Blalock), are back-to-back winners of the Camp Katokwah Trophy. Although they present themselves as the perfect Christian family, they have their own flaws.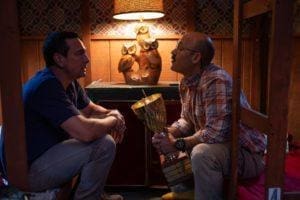 Tommy is as unenthusiastic to be there as Eddie is eager to defend his claim to the annual trophy. However, as could be expected in a family comedy such as Family Camp, Tommy slowly comes around and starts to enjoy the rivalry … if nothing else but to beat the Sanders.
A Little Rivalry Never Hurt Anyone
The competition is filled with events you typically associate with summer camps, from archery to pie eating to bubble soccer and everything in between. Coincidentally, the two rival families always seem to get paired up … often with hilarious results. However, the hilarity gets amped up when Tommy and Eddie attend a day hike with other fathers with the promise that this simple hike will make them better dads and husbands.
Tommy and Eddie get separated from the group and end up lost in the woods. The two adversaries are forced to rely on each other to survive … the night, a beaver, a river, and a pair of offbeat reality TV Bigfoot hunters.
Although there is laugh-out loud gags and humor throughout, the real heart of the movie lies in how each family grows and forgives. In addition, Tommy and Eddie learn important lessons about being better husbands, fathers, and men of faith.
Family Is Family
Christian artist, Rhett Walker, who makes a cameo in the movie, sings the theme song, "Family Is Family," which reminds us that regardless of everything that happens to family, they're still family and that will never change.
Just as the lyrics in "Family Is Family" imply, the Ackermans, the Sanders, and even my family may not be quiet or perfect but we'll always show up for each other, we'll always love each other, we'll always pray unrelentingly for each other, and we'll always forgive each other. Why? Because we're family … and family is family.
Family Camp is a laugh-a-minute flick that the entire family will enjoy. The movie is rated PG and runs 1 hour and 51 minutes.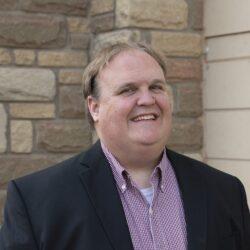 John Farrell is the Digital Content Manager for www.inspiration.org. In addition to having written more than 1,000 articles, press releases, and other pieces content for Inspiration Ministries, NASCAR, Lionel, and Speed Digital, he authored The Official NASCAR Trivia Book: With 1,001 Facts and Questions to Test Your Racing Knowledge in 2012. John is a graduate of Appalachian State University and lives in Concord, N.C., with his wife and two sons.
View Author Posts
Next Steps To Strengthen Your Walk
We are here for you. Simply click on the button below to reach us by form, email or phone. Together we will lift our hearts and voices with you in prayer.
I Need Prayer
Sow a seed of faith today! Your generous gift will help us impact others for Christ through our global salvation outreach and other faith based initiatives.
Give Online Today
Sign Up For Inspiration On Demand
Watch thousands of hours of Christian content from your favorite pastors, christian movies, TV shows and more.
Try 30 Days Free