---
Chadwick Boseman: A Fulfilled Short Life

By John Farrell
•
July 25, 2022
•
12 Minutes
---
"Blessed are those who mourn,
For they shall be comforted." (Matthew 5:4)
On Friday, August 28, the world got a little darker and heaven got a little brighter.
Chadwick Aaron Boseman, 43, died at his home in Los Angeles after battling colorectal cancer for four years. He was surrounded by loved ones, including his wife, singer Taylor Simone Ledward.
Although his time here on Earth was short, Boseman, who is best known for his roles in 42 and Black Panther, made the most of it. Through his movies and philanthropy, he made a positive impact on millions of people around the globe, especially those closest to him and who knew him best.
Boseman was born (November 29, 1976) and raised in Anderson, SC. He was baptized and raised a Christian. He later attended Howard University in Washington, DC, where he earned a Bachelor of Fine Arts in Directing. He was accepted to attend the British American Drama Academy (BADA) at Oxford University. The fee to attend, however, was prohibitive. When Boseman's mentor and professor at Howard, Phylicia Rashad, heard this, she made a phone call. Denzel Washington, who Rashad had called, paid the tuition for Boseman and eight of his classmates to attend BADA.
Jackie Robinson and 42
When Boseman first started acting professionally, his resume quickly filled with guest appearances on multiple TV series, including "Law & Order," "ER," "Lincoln Heights," and "Persons Unknown." It wasn't until he landed the role of Jackie Robinson in the 2013 biopic, 42, that Boseman became a household name. It was his first leading role in a major film.
His performance as the first African-American baseball player to play in the MLB was lauded for not only the authenticity and power he brought to the story but also for his dedication and research to ensure that he captured the true essence of Robinson.
Shortly after learning that Boseman had passed away, the Jackie Robinson Foundation tweeted about how devoted the late actor was in learning everything about Robinson, who played 10 years for the Brooklyn Dodgers (now Los Angeles):
"Preparing for his starring role in '42,' he studied extensively and spent considerable time with Rachel Robinson. A consummate professional, he absorbed every story, every memory and every photo and film excerpt he could consume to help translate the soul of an American hero. And now, Chadwick will be etched in history as a hero in his own right, especially having shown millions of Black and Brown children the power of a superhero who looks like them. Chadwick may you rest in peace eternally. Take your place among the greats. You earned it."
The timing of Boseman's death on August 28 had another connection to Jackie Robinson. In any other season, the MLB would have normally celebrated Jackie Robinson Day on April 15 – the day Robinson first broke MLB's color barrier in 1947 by suiting up for the Dodgers and playing first base (in subsequent seasons he would primarily play second base). Due to the coronavirus pandemic that disrupted and delayed the 2020 season, Jackie Robinson Day, which is usually celebrated by players on every MLB team wearing Robinson's retired No. 42 jersey, was pushed back to Friday, August 28.
News of Boseman's passing reached Globe Life Park in Arlington, TX, and the booth of Orel Hershiser and Joe Davis, who informed everyone listening to them call the game between the Dodgers and the Texas Rangers.
The following day, Saturday, August 29, the Los Angeles Dodgers had a moment of silence before their game. In addition, the team tweeted a photo of Boseman in a No. 42 Dodgers jersey throwing out the ceremonial pitch at Dodger Stadium on July 13, 2013, prior to a contest against the Colorado Rockies. Boseman and several of his 42 co-stars were at the stadium to promote the upcoming release of their movie.
Accompanying the photo was a statement from the Dodgers:
"From playing legendary figures to becoming one, we'll never forget your iconic performance as Jackie Robinson and your many inspiring roles. You will be missed, Chadwick Boseman."
According to IMDB.com, Boseman had the following to say about making 42: "What I loved about being on the field is that there's this sort of meditative aspect to it. You have to be calm, and you can't be inside your head. That's the beauty of what Jackie Robinson did – you take a sport where, if you're in your head, you make mistake after mistake, and failing is what you do most of the time. Then you add all the other stuff going on around you, and you still manage to succeed? That's really what was amazing about it, and I didn't understand that until I was practicing it every day."
Boseman's portrayal of Robinson was the first of three roles in which he played American icons on the big screen. Due in large part to his successful turn in 42, the late actor scored leading roles in 2014's Get on Up and 2017's Marshall, in which he portrayed James Brown and Thurgood Marshall, respectively.
Boseman's Biggest Break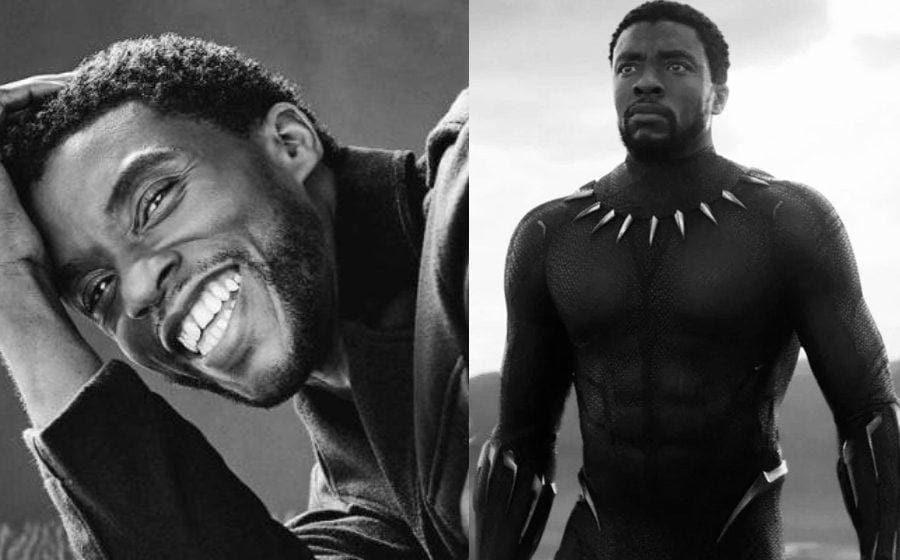 It wasn't, however, until 2018 when Boseman brought King T'Challa (aka the Black Panther) to life in the hugely popular and successful film, Black Panther, that he entered a different stratosphere. Boseman was now a bonafide star that movie production companies and film franchises could bank on. Black Panther was the second of three movies that included Boseman's King T'Challa. The first of the three movies was 2016's Captain America: Civil War followed by Black Panther and then Avengers: Infinity War later in 2018.
The Black Panther was the first black superhero to get his own movie. According to Box Office Mojo, the movie earned more the $1.3 billion at the global box office, placing it thirteenth on the list of movies with the highest box office gross all-time. Subsequent Marvel movies that included Boseman's Black Panther character and appeared on the list were 2018's Avengers: Infinity War and 2019's Avengers: Endgame, placing fifth and first, respectively.
In 2019, Black Panther became the first superhero movie nominated for an Oscar for Best Picture. The award eventually went to Green Book.
Due to the cultural impact Black Panther had on its audiences by providing African-American audiences a superhero they could identify with, the #BlackPantherChallenge initiative was born. With hundreds of people starting GoFundMe pages in support of the campaign, the #BlackPantherChallenge raised $1 million toward the goal of sending African-American children to see the movie.
Throughout his meteoric rise in Hollywood, Boseman maintained his strong Christian faith and kept a close relationship with his Lord, even admitting several times to praying for the role of King T'Challa.
Boseman used his influence as a popular film star to positively impact those around him. During his own personal battle with cancer, he visited young cancer patients at St. Jude's Children's Hospital.
The hospital tweeted about Boseman's passing: "We are deeply saddened to hear of the passing of our friend Chadwick Boseman. Two years ago, Chadwick visited the St. Jude campus and brought with him not only toys for our patients but also joy, courage and inspiration. He was an incredible role model for our patients and children from all around the world. Our thoughts are with his family and friends at this time."
Another campaign that was near and dear to Boseman's heart was Marvel: The Universe Unites. Boseman and his Avengers co-stars solicited toy and monetary donations in order to raise funds and awareness for various children's charities.
Not Taking Anything For Granted
When Boseman was diagnosed with Stage III colon cancer in 2016, he kept the secret close to his chest as he continued to work on some of the largest movies in history. In between numerous surgeries and rounds of chemotherapy, he worked on seven movies – Marshall, Black Panther, Avengers: Infinity War, Avengers: Endgame, 21 Bridges, Da 5 Bloods, and Ma Rainey's Black Bottom – approaching each day and film with determined perseverance. Unfortunately, the disease never went away and eventually progressed to Stage IV.
Life is precious. We're not promised tomorrow; therefore, it's important to make the most of every day and not take anything for granted. And that's exactly what Boseman did. Although his life was cut short, he lived life to the fullest until the very end … and now he celebrates with his Holy Father.
"Light is sweet; how pleasant to see a new day dawning. When people live to be very old, let them rejoice in every day of life. But let them also remember there will be many dark days. Everything still to come is meaningless. Young people, it's wonderful to be young! Enjoy every minute of it. Do everything you want to do; take it all in. But remember that you must give an account to God for everything you do." (Ecclesiastes 11:7-9 NLT)
Learn how you can receive God's promise of eternal life by clicking below.
…
Featured Photo Credit: Gage Skidmore / Chadwick Boseman / CC BY-SA 2.0
Other Photo Credit: Gage Skidmore / Chadwick Boseman / CC BY-SA 2.0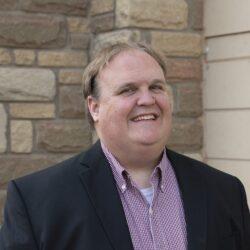 John Farrell is the Digital Content Manager for www.inspiration.org. In addition to having written more than 1,000 articles, press releases, and other pieces content for Inspiration Ministries, NASCAR, Lionel, and Speed Digital, he authored The Official NASCAR Trivia Book: With 1,001 Facts and Questions to Test Your Racing Knowledge in 2012. John is a graduate of Appalachian State University and lives in Concord, N.C., with his wife and two sons.
View Author Posts
Next Steps To Strengthen Your Walk
We are here for you. Simply click on the button below to reach us by form, email or phone. Together we will lift our hearts and voices with you in prayer.
I Need Prayer
Sow a seed of faith today! Your generous gift will help us impact others for Christ through our global salvation outreach and other faith based initiatives.
Give Online Today
Watch Christian content from your favorite pastors, christian movies, TV shows and more.
Watch Now