---
Annie Moses Band's Annie Dupre: Honoring a Legacy

By John Farrell
•
October 11, 2021
•
40 Minutes
---
The Annie Moses Band is an ensemble of six Juilliard-trained siblings based in Nashville. Their classical training blends effortlessly with their own eclectic sound that honors their roots. Incorporating everything from harps, pianos, guitars, violas, cellos, mandolins, bass, drums, violins, and amazing voices, their sound is unique and memorable. Whether you consider their style of music American folk, folk-estral, or classical crossover, it is one you'll instantly fall in love with. In seventeen years, they have recorded more than a dozen albums, specials, and performed all over the world. In 2010, the Annie Moses Band founded the non-profit Annie Moses Foundation to further music education and nurture the artistic development of families.
I recently had the opportunity to talk with Annie Moses Band's Annie Dupre, who is one of the group's founder, lead vocalist, and violinist, about her faith, the band's beginnings and unique sound, and what's next for the band, among other things. I hope you enjoy!
John Farrell: How is your Copland to Cash: The Grit & Grandeur of the American Spirit Tour?
Annie Dupre: The Copland to Cash tour has been a lot of fun. We've been all over the U.S. with that tour, which has been very memorable. We've been to a lot of places that we haven't toured before. Everywhere from Minnesota and Wisconsin to North and South Dakota, Montana, Colorado, Kansas, and Nebraska. We're coming up on dates that are happening in Oklahoma, Texas, and not to mention Georgia and Alabama. It's really been a swath of the United States, in particular, the western states and that flavor of Americana. The western flavor of western Americana is very much alive within the music of the show. That cowboy spirit is a lot of fun to explore.
JF: What can fans expect from your new album, Under the Tree of Life, and when will that be out?
Annie: We're working on the Faith project coming up in the spring. It's a project we're doing with Spring Hill, which is Bill Gaither's music group. So, we're retitling it. It's going to be called 'Annie Moses Band: Hymns, Heritage, Home.' That's coming out in March. That's a tentative goal right now.
That project is themed around our family story. For people that have followed the Annie Moses Band since the beginning, which is sixteen or seventeen years ago, they know a part of that story. But there are a lot of newcomers to the world of the Annie Moses Band in the last five years since we've released our PBS specials and did our Warner Brothers projects. This is really our first chance to have a lengthy telling of our story and our mission, which goes back to Annie Moses, who is the namesake of our group.
Our story and music are built around this idea of legacy. Annie Moses was a sharecropper's wife. She died when she was just forty-nine years old having lived through the years of the Great Depression and worked really hard as a hired field hand. She had three children and recognized in the life of her middle child, Jane, a very unique and extraordinary musical gift. Jane grew up to be our Grandmother. She had a beautiful high silvery singing voice and was a great pianist, though she had very little formal training. Jane grew up with this passion for music, but very little musical opportunities because they were so poor. She was determined to pass that music on to her children, which she did in the life of our Mother, Robin.
Robin married our Dad, Bill, who was a pianist and composer. Together, the two of them became an award-winning songwriting team here in Nashville. In 1988, they wrote a hit song for Sandi Patty, who was at the height of her career. They wrote a song called, 'Make His Praise Glorious.' That launched their careers as writers, and they moved my family from Texas to Nashville, which is where all of the siblings of the Annie Moses Band were raised and started our musical journey.
For a long time, there was no grand strategy of having a family band per se, but my parents were very serious about music. Serious about the fact that they felt a call of God in the realm of music in regard to their family. That made my Mom a very Type A tiger mom practicer.
We ended up going to the Juilliard School when we were in junior high and high school in their pre-college division. We studied strings there and during that time began to consider what it would look like if we actually started a professional group. That's how the Annie Moses Band was born. That was back in 2002 and we found the doors opened very quickly for us. Since that time we've never really looked back.
As God began to shape our music, this idea of music as a spiritual discipline—the idea that the arts are the greatest realm of evangelism in our world—helped us all subconsciously develop our worldview, our ideas about God, eternity, life, and how it should be lived from the things that we watch, listen to, and experience artistically. Right now, the arts are more decadent and dark than they've ever been and you see that expressed within people's lives and culture. With the music of the Annie Moses Band, we want to reverse that trend, but also our mission in the arts and art education is to equip the next generation of artists and help them become a part of that solution. That's how our non-profit was born, the Annie Moses Foundation.
When we do the project with Bill Gaither and Spring Hill, we're going to tell the story of Annie Moses. However, when you hear the music of the Annie Moses Band, you're not hearing the results of one lifetime. You're not hearing the results of one person who practiced hard or had ambition, instead you're hearing what happens when a family bonds together in order to build upon the foundations of those who have come before. It's very much the result and the culmination of four generations.
JF: What is the current makeup of the band?
Annie: The Annie Moses Band is made up of six siblings. There are seven siblings in our family. The seventh was adopted from China and has Cerebral Palsy. She's also very young. She's about twelve years old now and doesn't play in the group. The six of us all perform and we have very unique instrumentations using violins, violas, cellos, mandolins, guitars, harps, and pianos. That's the instrumental makeup of the artists, and then we have a big back-up rhythm section that travels with us. That's additional guitars and bass, drums, and piano. We sing, so there are multiple vocalists represented even though I'm kind of the primary vocalist. There are definitely multiple artistic expressions experienced in the Annie Moses Band.
JF: Do you play any other instruments outside of the violin?
Annie: I am kind of a one-trick pony. I sing and I play the violin. My sister Gretchen is the triple threat. She plays the violin, mandolin, and guitar. She also sings and is a great songwriter. My brother Jeremiah plays guitar and sings. Alex is our violist. He also sings. He is also very involved behind the scenes in the day-to-day business for the Annie Moses Band. He's a filmmaker and videographer, so he does a lot of production. He is very involved. Benjamin is our cellist, and he's also an incredible writer. He does a lot on his own in the realm of teaching theology, philosophy, and philosophy of the arts. He's very involved in that too. Everyone has a different niche. My sister Camille is harp and piano, but she's been off the road for a bit because she's had a couple of children back to back. She's been out for maternity, but I expect she'll be back in pocket next year.
JF: You mentioned earlier that you and your siblings attended Juilliard. Did all six of you go to Juilliard and did you continue on there for college?
Annie: When I went, it was the three oldest. Myself, my brother Alex, and my brother Benjamin were all accepted in the same year and we all studied there for three years. For me, that was two years in the pre-college and then a year in college. My last year was the year of 9/11.
I was sixteen, Alex was fourteen, and Benjamin was eleven. My youngest brother, Jeremiah, was two. We've been doing this close to seventeen years now. When you fast-forward through the period of time since we started, obviously my younger siblings have grown up, studied, and become a very significant artistic voice within the group in a way they weren't when we first started.
There's been a great transformation there, but our time at Juilliard was very transformational. We learned a whole lot about our craft and a lot about what we didn't want to do with it. That was one of the great revelations, that you spend your time as an instrumentalist thinking, 'I want to go to the Juilliard School.' Then you get there and you say, 'No, I don't know if I am supposed to play Tchaikovsky Concerto for the rest of my life. I think I'm supposed to do something else.' That internal discovery really changed the compass for what we were going to do musically.
At the same time, there were a lot of external things, like 9/11, that also changed the dynamic of being in New York. I think all of those things combined became the catalyst for us to start the Annie Moses Band and God's favor was really on us. We felt the wind at our back, and that's why we started and that's what we've been doing since.
JF: Is there any sibling rivalry?
Annie: There really isn't. I think my parents were very wise when we were young to make sure we all had our own musical space. A lot of musical families are like we have nine kids and we all play the violin. My parents chose instruments that allowed us to coordinate together so that when we played together people had a space in which they could shine. That's been wonderful in an artistic sense. In a personal sense, I feel so blessed to be able to do this with my family. This is a really hard industry. It's a hard life to be in music. Hard to be on the road and especially to do that as a person of faith and the fact that we've been able to face those challenges and victories together has been a blessing. I suppose every family has ups and downs, but on the whole, we're very tight-knit and very grateful to have each other.
JF: How would you describe your band's sound?
Annie: I think of our sound as upscale Americana. It's essentially American folk music from a more formal, classical perspective. My brother, Jeremiah, calls it 'folk-estral.' Some people call it 'classical crossover', but I don't think of it quite as classical crossover in the sense that a lot of classical crossover is like playing Vivaldi's 'Four Seasons' with a drum track. That's not what we do. So much of what we do is based on the fact that we are a southern American family raised in Nashville in the middle of country music, bluegrass music – the world headquarters – and yet we are New York-trained. There's kind of that combination of southern Americana meets upscale New York quality. That's the essence of it.
JF: What message do you want fans to take from your music?
Annie: I think there are multiple things and I think the message changes project to project because every project has its own message. I think on the whole, as a group, the theme of Godly excellence is at the core of the Annie Moses Band. There is and was, even when we were growing up, this idea that our art is an offering to God and you don't give something to Him that costs you nothing. The sacrifice for excellence was a very important ideal for us. I think that is the core idea. The idea of legacy. The idea that we have been given an opportunity and with that opportunity, we're supposed to build a platform for the next generation. That idea is also important to us.
You can have specific project ideas. For this tour, Copland to Cash, we've very much been exploring the idea of freedom. The idea that when you look at the icons like the American cowboy, for example, that you're talking about an icon whose whole life is built around the idea of liberty, freedom, and independence. A lot of the music and the themes of that album have surrounded that. It's been a fun exploration of that idea.
JF: Switching gears a little, what is your testimony? What has your walk with Christ been like?
Annie: I've known since birth. I grew up in a very strong Christian home. Prayer study was a very important part of our daily life as a family. I think that's one of the things that have really bound us together in a deep way. We were homeschooled growing up. Between being homeschooled, our music, and our faith walk there was a lot of unity built up in our family early on.
Of course, there's always a point in every individual's life where you have to make decisions whether or not the ideals and the faith of your parents is going to be your own faith. For each of us, that's taken shape in different ways, but all of us have made on an individual level decisions about being a follower of Jesus and committing our art and our craft to that. It's both a deeply personal thing but also something that's corporate to the group too.
JF: The Annie Moses Band's website says that your band's mission is "To transform the world of the arts for the Glory of God." How does your band accomplish that?
Annie: We want to do that through excellence. Excellence is the key that gives you access to spheres of influence. That's one of the real fallacies that has been accepted by the church at large. In an attempt to be accessible that you can also accept mediocrity as the modus operandi. For us, we said early on, 'We're going to pursue excellence at all costs.' We want to be the very best that we can possibly be at this craft. Then from that place of excellence, we want to be able to command those spheres of influence.
It can be stages like Carnegie Hall or the Grand Ole Opry House or it can be spheres like YouTube or whatever you stream music on. But whenever you create music you are creating something that tells your story or the story of how God influences people and you're able to stand in those places because you have earned the slot there through your excellence. That's where I think this whole theme of Godly excellence being a platform by which we can tell our story and the story of how God has worked in and through us comes into play.
JF: Your band worked on a children's project called, 'What Every Child Should Know about God.' Can you tell me a little more about that project and what all that entailed?
Annie: That was such a fun project. That project was born because we had children. We grew up. We got married. We started building families of our own. We as parents began searching for things our children could listen to and watch that were quality. Not just on the faith side like scripture or thoughts that were edifying. We wanted things that sonically were beautiful; things that had real instruments, real children. So we decided we were going to do a project and that's how 'What Every Child Should Know about God' was born.
That project is all songs and original settings of scriptures. All the scriptures were chosen because they communicate one of the essences of God's character: God loves, God forgives, God creates, God sent his Son, God cares about you. Those kinds of ideas. When your children listen to those messages, those scriptures, particularly in a context that's fun and imaginative and beautiful and beautifully performed, those songs stay with you forever. That's one of the great magical things about music is that the things you sing when you're a child are stored in the deepest part of your brain where they can never be forgotten. You can have Alzheimer's and not remember your own name, but you can remember 'O How I Love Jesus' because you sang that when you were a child.
The idea that you can craft something that children will listen to and sing along to and know that through that they can never forget that God loves them. It's such a powerful thought. That's why we decided to do the project and people have loved it.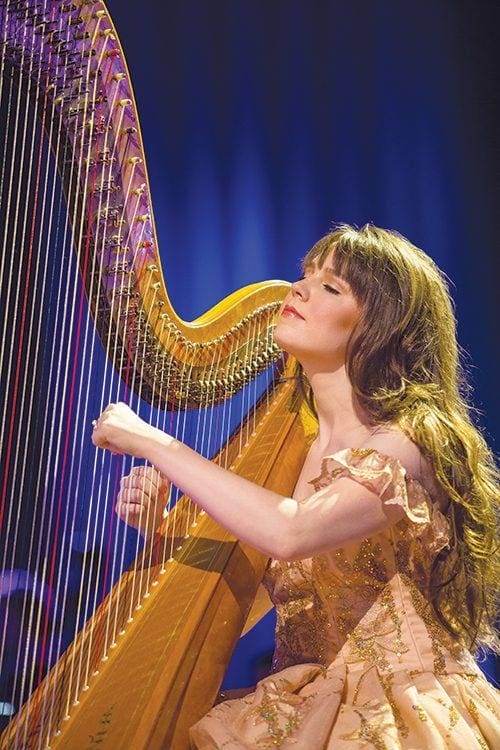 JF: When did that project come out?
Annie: Last fall.
JF: You've talked about your band's involvement in music education and how important that is to your band. You have an Annie Moses Summer Music Festival that hits to that point. What does the festival entail?
Annie: Running alongside the starting of the Annie Moses Band we started a non-profit called the 'Annie Moses Foundation.' It has two flagship programs. The first is the Annie Moses Summer Music Festival and it's a ten-day program in July in Nashville. It draws 150 students from all over the United States and beyond to Nashville. We put on extraordinary shows that are specifically arranged and written to showcase the talents of the students who register. When you come to the festival, it will be everything from blowout big band to country music singers to fiddling to classical virtuosos. It's really fun; it's the closest thing to Riverdance on steroids you'll ever see.
Then we have an artist development program called the 'Conservatory of Annie Moses.' We run that nine months out of the year. It is a small program where we work in-depth with young artists who share the same mission. That's a very exciting place to invest our own talents in young artists who we think will carry this mantle on.
JF: Can you tell me a little about the spring and fall Woodsheds?
Annie: Those are our short three-day workshops that people can come to. We do one in the spring and one in the fall. We do it kind of as an addendum to the summer festival, but it allows people to jump into the world of our teaching and our artist development. We're doing one this weekend.
JF: Getting back to your music, when did you start singing?
Annie: Oh goodness, I've been singing since I was born I think. I became aware of my singing when I was seven or eight years old. I don't know if you recall, but Steve Green put out a project in the '90s called 'Hide 'Em in Your Heart.' It was a bunch of children singing with him. I remember seeing that project and I going to my Dad, who worked in Christian music, and saying, 'Daddy, how do you get to be one of these kids that gets to sing in these things?' He said, 'Well, there are some contractors in town that work with professional children.'
Through that inspiration point, I ended up doing a lot of professional singing as a child. I did tons of studio work for all the major contractors in town. Then when I got into high school, my focus was very much on violin. My violin was a lot harder than my singing. Singing I just did. It worked out, but violin was something I had to fight for. When I was sixteen or seventeen years old, I started to decide that I really loved singing and I wanted singing to be something more than this side thing that I did on occasion. That was about the same time that we were starting the Annie Moses Band and that became a really wonderful outlet for that to be developed.
JF: Which of your band's songs is your favorite?
Annie: That's a hard one. There are two that are probably the most requested over the years. One is a song called, 'Blush.' There's another one that, particularly when I was young, was requested all the time called, 'When Daddy Says I'm Beautiful.' My favorite song to sing, the most powerful song to perform is 'O Holy Night,' which we do at Christmas. That song is just powerful. My Grandma used to always say, 'That song is just perfect. It's just perfect.' Not that I was perfect, but literally just the song. She said, 'Musically it is just perfect.' I couldn't have put it better. For an artist, performing a song like 'O Holy Night' is like steak and potatoes. It's good.
JF: What is the story behind the song, 'Cherokee'?
Annie: Of the new songs, 'Cherokee' is a fan favorite. It's really fun to perform and it is biographical. Our Great Grandma's Grandma was a full-blood Cherokee. She lived in Oklahoma. She came from the Carolinas where the Cherokee were from, came up the Trail of Tears, stopped in Oklahoma, and married there. She married a white man and they lived out there in the woods. That's where all of my Mom's family is from – that southeastern corner of Oklahoma. It's in a range of mountains called the Kiamichi Mountains. There's definitely some real-life true story in that song.
JF: Can you tell me what 'Blush' is about?
Annie: 'Blush' is a song about looking back to a time when love was not a topic laced with cynicism. There was a time when ideals like faithfulness, purity, the preciousness of innocence, the idea that forever was something to be desired and was possible. All of those were ideals that we once all held in common.
Now with the break-up of the family in such a deep way in our culture when we think about love we don't think about those ideals anymore. We think of something that kind of comes and goes like the waves of the sea. So the idea of 'Blush' was that we wanted to look back at a time when grooms were gallant and brides would blush, a time when chivalry was alive. In some ways, I suppose people could look at that as an old-fashioned idea and maybe in some respects it is.
There's also the fact that 'forever' is maybe the most romantic word in the world. When you take that part out of the equation so much of the romance that we look forward to in life is lost. That's what 'Blush' is about.
JF: Who are yours and your band's biggest influences musically?
Annie: I think there's multiple answers to that question and every one of my siblings would give you a different answer.
For myself, on a vocal level, I have landed myself somewhere between if Julie Andrews, Alison Krauss, and Dolly Parton all smooshed together. That would be me as far as the music I love and the sounds that really influenced my childhood and my singing growing up. On an instrumental level, a lot of the great composers and our classical training has had a big influence, but on the whole, we are very drawn to great songwriters.
If we're getting into the car and listening to music, we listen to Paul Simon and Sting. Generally, a lot of times the more sage singers – James Taylor – and people who craft really smart lyrics and whose music has something to say. In the world of Christian music, we really love people like Andrew Peterson, for instance, who may not be the No. 1 artist in the world on a sales and streaming level, but just consistently crafts great songs and great music. The craftsmanship is very important to us.
JF: What is your band's song-writing process like and who writes the band's original songs?
Annie: The answer to that question has changed over the years. When we first started it was almost exclusively my parents, because my parents were professional songwriters so they were very involved in that. My Dad, on a compositional level, is very much the craftsman of the Annie Moses Band instrumental sound. So when you hear 'Rhapsody in Bluegrass' or 'Carol of the Bells' at Christmas, that's my Dad's compositional quotient. That's been very important over the years, but now, as far as the songs themselves, it's very much a team effort. When we come in on a project everybody comes in with ideas, hooks. Sometimes they're written by two of us. Sometimes it's five or six people together kind of teaming it out in a room. Sometimes it's one person who has a really strong inspiration about something and they just go it alone. It just depends. We are both very critical and collaborative. It's great because you can say, 'I love you, but I hate that chord. Let's find another chord.' And it's all okay at the end of the day.
JF: What is next for the Annie Moses Band?
Annie: I'm really excited about this new project we're doing with Spring Hill Group. That's going to be great because it going to be both a television special and an album. That's going to feature some of the greatest hymns of the faith, ones that we really love. It will also have story songs that talk about our history and our heritage as a family. I'm excited about that. That's coming out in the spring. That's going to be really fun.
The Annie Moses Band has a long tradition of taking known songs and turning them on their heads and crafting something you would've never imagined out of that song. So in that way, we've never tackled that for hymns per se. We've done that at Christmas time; we've done that in the realm of Americana with 'Rhapsody in Bluegrass,' but we've never done that from a hymn's level. Only on a couple of songs. So, I'm excited to do that for a whole project.
JF: What do you like to do outside of music that helps you rejuvenate?
Annie: Mostly spending time with my children. We spend a lot of time away from home, so home life tends to be the thing that is very rejuvenating. I have four children. I just had my fourth baby in June. A little boy named Christopher.
JF: Congratulations!
Annie: Thank you! Of course, when we're out and about traveling it's really fun to take advantage of the beautiful places we get to go. That's certainly been truly on the Copland to Cash tour, everywhere from Yellowstone to Maroon Bells in Aspen, Colorado. We've had a chance to see some really beautiful things. We try to do that as much as we can while we're on the road.
JF: Which book or verse from the Bible is your favorite and why?
Annie: John would be my favorite book. My favorite scripture would probably be Romans 8:35: 'Who shall separate us from the love of God.' That whole passage is just so powerful.
My Grandmother died recently and I have been re-reading it and stirring over the scriptures, specifically John 14:1: 'Let not your heart be troubled; you believe in God, believe also in Me. In My father's house are many mansions; if it were not so, I would have told you.'
JF: Where can readers find your music and learn more about your band?
Annie: AnnieMosesBand.com. You can definitely learn a lot about our music and watch things and listen to music. I highly encourage people to either follow us on Instagram or Facebook. That's the best place to get to know us as people, learn about our mission, our foundation, where we are on the road, and the fun things that we do together as a family.
JF: Thank you, Annie, for talking with me today. Good luck on the rest of your band's Copland to Cash Tour and on your upcoming project.
…
Learn more about Annie Dupre and the Annie Moses Band at anniemosesband.com.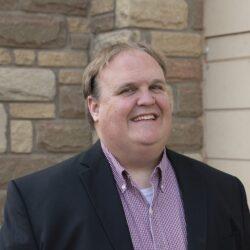 John Farrell is the Digital Content Manager for www.inspiration.org. In addition to having written more than 1,000 articles, press releases, and other pieces content for Inspiration Ministries, NASCAR, Lionel, and Speed Digital, he authored The Official NASCAR Trivia Book: With 1,001 Facts and Questions to Test Your Racing Knowledge in 2012. John is a graduate of Appalachian State University and lives in Concord, N.C., with his wife and two sons.
View Author Posts
Next Steps To Strengthen Your Walk
We are here for you. Simply click on the button below to reach us by form, email or phone. Together we will lift our hearts and voices with you in prayer.
I Need Prayer
Sow a seed of faith today! Your generous gift will help us impact others for Christ through our global salvation outreach and other faith based initiatives.
Give Online Today
Watch Christian content from your favorite pastors, christian movies, TV shows and more.
Watch Now