---
Altar Egos: Open Your Heart to Change

By John Farrell
•
December 8, 2022
•
7 Minutes
---
"Love is patient, love is kind. It does not envy, it does not boast, it is not proud. It does not dishonor others, it is not self-seeking, it is not easily angered, it keeps no record of wrongs. Love does not delight in evil but rejoices with the truth. It always protects, always trusts, always hopes, always perseveres. Love never fails" (1 Corinthians 13:4-8; NIV).
We're human. Change is often one of the hardest things to accept. Especially when it means changing something that has been a constant for years.
Why mess up a good thing? Right?
But sometimes change is necessary … and it often takes a new perspective before you're comfortable with (or at least able to tolerate) a change.
Change can manifest itself in two ways: external (e.g., when the weather shifts or when an appointment is altered) or internal (e.g., when you begin to develop feelings for someone). Our ability to accept and deal with change oftentimes help shape who we are.
In the 2015 comedy, Altar Egos, we see the main characters struggle with both external and internal changes. Although I don't want to make light of others' struggles, how Pastor John Bridges (Robert Amaya), his stepmother Mary Margaret (Sallie Davis Wanchisn), his son Jack (Maxwell Morgan), Jack's girlfriend Holly (Linsley Register), and Holly's mom Barbara (Victoria Jackson) deal with change are outlandish and laugh-out-loud funny.
Accepting Change Is Hard
For years, Pastor John's father led the church that he's now been charged with leading. Unfortunately, it hasn't been easy to fill his father's shoes.
"This was Dad's church," states Pastor John. "A place where people knew love. A place to find peace, comfort, and forgiveness. God blessed this church. For 30 years, Dad led the people here. He touched the lives of all those around him. None more than me. I wanted to be that kind of man, and that kind of pastor. After Dad passed, his ministry became my ministry. His mission, my mission. But things have never been the same."
When Pastor John suggests changing up the yearly Christmas pageant – a tradition at the church that hasn't changed in years – he is met with great opposition, spearheaded by his sardonic stepmother, who also happens to be the choir director. Upset at his suggestion, Mary Margaret responds rather drastically: boycotting the choir from performing and leading a coup to oust Pastor John.
Mary Margaret can't handle the changes her stepson is trying to introduce to the church, many of which are improvements on archaic practices and upgrades to the building that have gone unchanged for decades. For example, something as innocuous as the color of the walls in the church nursery. For example, Mary Margaret objects to updating the nursery walls to add a little color and liven up the rooms because there's nothing wrong with the white walls.
Pastor John catches wind that a group of board members will be meeting to discuss Pastor John's future at the church. Although he's not invited to these get-togethers and meetings, he concocts a plan that will force him to recruit his son Jack, who is passionate about theater and Cyrano de Bergerac and is quite crafty when it comes to theatrical makeup. Pastor John convinces Jack to make disguises for the two of them so they can infiltrate these off-limits conversations.
Unwillingly, Jack transforms him and his dad into Frank and Milo, respectively. What follows is an endless parade of hijinx, deception, and hilarity.
While Mary Margaret is so adamant about keeping everything status quo, Pastor John is like a tornado of disruption creating change in whatever he does at the church (although when you really think about it, the changes he wants to implement aren't big, but they're changes nonetheless). Although they don't see eye to eye on most decisions, they're both looking out for the church and have the best interest of the church in mind.
When talking about change in Altar Egos, it would be negligent to not to mention the physical change both Pastor John and Jack undergo to spy on Mary Margaret and her conspirators, which includes the flirtatious and presumptuous husband-hunting Barbara.
A Change of Heart
[Spoiler Alert] Pastor John and his family show up on Mary Margaret's front porch bearing gifts (a photo album commemorating her late husband's time at the church and cards calling her "Grammy") in an attempt to make amends. What they receive in return is so much more.
Mary Margaret realizes that she was wrong and that the church and her both need him and his family. She finally opened her heart and welcomed Pastor John with love.
Blessed with a cast that understands comedic timing and a script that doesn't hesitate to throw punches while mining for laughs, Altar Egos is a family-friendly film that reminds us that being open to change is loving others more … and how great would that be?
…
Watch Altar Egos any time on Inspiration TV.
Thursday, December 15 at 6 pm | 18:00 UK
Friday, December 16 at 3:30 am | 3:30 UK
Wednesday, December 21 at 9 pm | 21:00 UK
Thursday, December 22 at 3:30 am | 3:30 UK
(Subject to Change without Notice)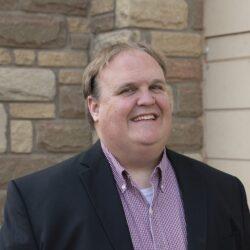 John Farrell is the Digital Content Manager for www.inspiration.org. In addition to having written more than 1,000 articles, press releases, and other pieces content for Inspiration Ministries, NASCAR, Lionel, and Speed Digital, he authored The Official NASCAR Trivia Book: With 1,001 Facts and Questions to Test Your Racing Knowledge in 2012. John is a graduate of Appalachian State University and lives in Concord, N.C., with his wife and two sons.
View Author Posts
Next Steps To Strengthen Your Walk
We are here for you. Simply click on the button below to reach us by form, email or phone. Together we will lift our hearts and voices with you in prayer.
I Need Prayer
Sow a seed of faith today! Your generous gift will help us impact others for Christ through our global salvation outreach and other faith based initiatives.
Give Online Today
Watch Christian content from your favorite pastors, christian movies, TV shows and more.
Watch Now