Bible Discovery with Rod Hembree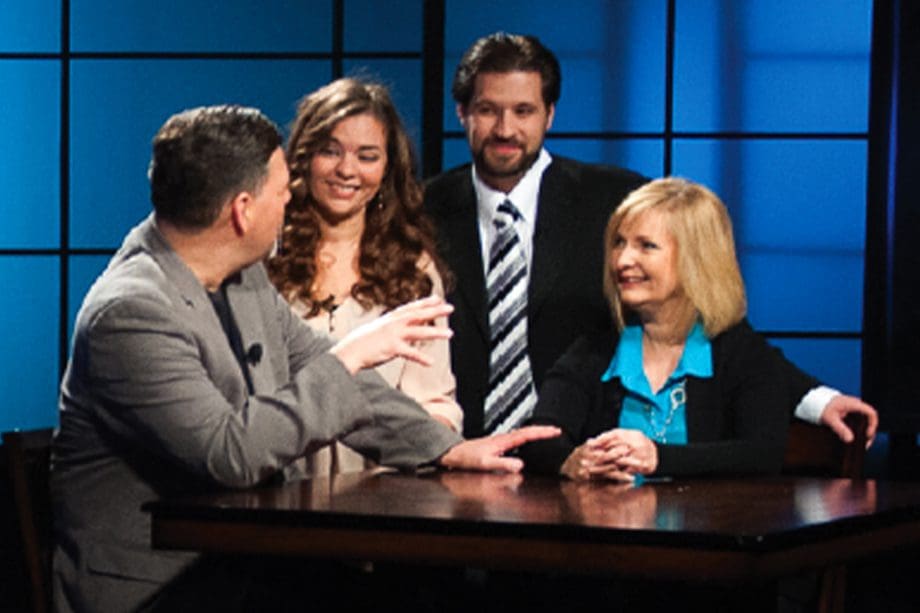 Bible Discovery with Rod Hembree will change the way you read the Bible and view biblical events. Designed to guide you through the entire Bible from Genesis to Revelation in a year, this 30-minute daily devotional show gives you intriguing insight into the 66 books of the Bible.
Hosted by the Hembree family, each day Bible Discovery encourages strong Christian values while offering historical perspectives and supportive scientific facts. Learn interesting details about biblical authors and symbols contained in the day's readings. Find out how even thousands of years later, the principles taught in the Bible still apply to our lives today!
Each member of the Hembree family focuses on a different aspect of the day's readings in a way that is both interesting and informative. Every episode of Bible Discovery with Rod Hembree reveals something new to learn about even familiar Bible passages. There's something for everyone. It's a fresh, new way to read the Bible that encourages you to simply think. You'll be amazed at the exciting truths you'll learn with the Bible Discovery hosts.
---
Watch on Inspiration TV:
Weekdays at 8:30 a.m. ET | 08:30 UK
Weekdays at 3 p.m. ET | 15:00 UK