---
When You Need to Move a Mountain

By Dr. Craig von Buseck
•
November 17, 2022
•
14 Minutes
---
Inspiration's Craig von Buseck interviews popular author and speaker Linda Evans Shepherd about her book, When You Need to Move a Mountain: Keys to Praying with Power.
CVB: Tell us a little bit about this book on praying with power.
Linda Evans Shepherd: We are all called to do what God has called us to do and we need to be empowered to do it. So I teach people very simply how to be empowered by the Holy Spirit. If you're a Christian, you have the Holy Spirit. But we always need more. We always need a fresh infilling of the Holy Spirit.
CVB: You see that in the book of Acts. There was a filling, then another filling, and another filling.
Linda: Yes. I see people who have never really encountered the power of the Spirit. Take Billy Graham, or Charles Stanley, or Chuck Swindoll – all of these were men who were empowered by the Holy Spirit. What would happen if today we Christians could live lives empowered by the Holy Spirit? We truly could change the world, which is exactly what we're called to do.
I'm just a little girl who grew up in Beaumont, Texas. It's remarkable to see how far the Lord has taken me. I've written 35 books and spoken all over the world. It's been amazing to me to see what God has done with my life.
I wanted to create a book that would help people not to be afraid to pray and to teach them some of the basics of prayer. The reader gets to pray with me through the book. As you pray, you join the mountain moving prayer team, which are the people praying as they read through the book for other readers and their families. I believe there's power in uniting together in prayer.
This book teaches you not to be afraid to go to the Lord. It teaches you how to do it. It shows you what your own prayer giftings might be. I have 26 different prayer giftings listed. For example, there is the provision broker prayer warrior. You're the person who has faith to pray for provision. I'm one of those people.
Thirty years ago, my daughter was injured in a car crash. I stood there in her hospital room, pulled the liners out of my pockets and said, "Lord, it's going to take a million dollars to get my daughter out of this hospital and our insurance may be expired. I don't know what's going to happen. Lord, I give the bill to you." And the bill was paid in full. And by the way, it was a million dollars.
CVB: Wow.
Linda: God took care of it, and so because of that, I just have the faith to pray for provision.
My friend, Suzanne is what I call a praying friend. That's her prayer gifting. My daughter died about three years ago. When I went to my first writer's conference about a year after her death, I felt pretty strong until all of my precious friends began to say, "Oh, are you okay?" And I felt the tears. I would get all teary and then I would go stand by myself quietly. Then suddenly I'd feel the peace that passes understanding come over me.
Suzanne came up to me and said, "What is going on with you? Every few minutes the Lord asked me to pray for you." She was praying that peace back onto me.
So that's a praying friend. They're the one who thinks of a neighbor or a family member and you pray for them, though you don't know why. Then you find out later they were in crisis or they had a need and you were praying for them right at that moment.
I named all these different categories of giftings. You can figure out what your gifting is through the process of reading that chapter.
CVB: That's very cool. You've shared a couple of testimonies here about prayer. In our society today, there is a big push back on prayer. I'm sure you've noticed where some politicians have said, "We don't need prayers and thoughts at a tragedy. We need change in politics." How would you respond to that criticism?
Linda: I think that gives us the opportunity to pray for those politicians because they just don't get it. Prayer does make a difference. If you've ever been on the other end of a tragedy it is a blessing to know that someone is praying for you. Like me in that situation at the writer's conference, to feel the peace come back to me when someone prayed for me, it shows that there really is something to it.
We can pray for the people affected by the hurricanes of life, the tornadoes, and the disasters. And we can even do more than that. We can put legs to our prayers and we can help people who are impacted by natural disasters.
CVB: I've found that there are Christians who are on two ends of the extreme. Some people are almost fatalists who say, "God's going to do what God's going to do and praying doesn't make any difference." And then you have people on the other side who say, you know when you pray things can change. How do you convince the fatalists that prayer is an essential part of life?
Linda: Well, for one thing, God wants a relationship with you. He wants you to be continually aware of his presence. He wants you to be in conversation with him continually. He wants you to bring things to him. I mean, it's mysterious how or why God needs us to pray.
CVB: It is.
Linda: We don't quite understand. But I think maybe a clue is the relationship that we build with Him when we pray and we see Him answer. Then we understand that yes, He does hear us and yes, we can pray.
In the Old Testament, when King David's little son was dying, he prayed and prayed and the child died anyway. Then he removed his sackcloth and ashes, and he told people, "While my son was alive, I could pray." And that's how I feel. We can pray and maybe God will change the circumstances. And so why not push into prayer? Why not do what God is calling you to do.
If you're sitting around worried about something, maybe God is calling you to pray about it. Maybe he wants you to be part of the reason why he changes the situation.
CVB: Well, your faith grows when you feel prodded by the Holy Spirit to pray, and you do it, and then something happens it goes from a theory to seeing a practical change in your life.
Linda: That's right. Once I was sitting in church and the Lord spoke to me. He said, "You're going to be praying for a motorcycle guy today in church. I was sitting in a corner by myself that particular Sunday morning, and so there was no motorcycle people around me. But when I finished praying and opened my eyes again, there was a motorcycle man sitting next to me. So at the end of the service, the pastor said, if you have a prayer need, raise your hand and somebody near you will pray. I knew I already had an assignment to pray with this gentleman. He raised his hand and I said, "What's wrong?" He said, "I have leukemia." I said, "Oh wow." I didn't expect it to be something hard to pray for, like leukemia, but I prayed for him and the Lord healed him.
CVB: Wow. Praise the Lord.
Linda: He wrote me later that he had been able to ride all the way to Yellowstone on his motorcycle. He was now cancer-free. Now I prayed for other people with cancer and they died. And I know a lot of us have had that situation where we pray and what we pray for isn't answered the way we ask.
CVB: Right.
Linda: And like with my own daughter, I prayed that the Lord would heal her when she was in the hospital this last time. But you know, even though she died, I know that today in heaven, she is no longer disabled from that car crash. She's no longer in a wheelchair. We have to be willing to let God be God and to answer our prayers and to bring the miracles even in ways we didn't expect or maybe even want. But we also need to be willing to see that there are still miracles and answers to the prayers we pray.
CVB: God's still a miracle working God. One of the things that you said I think is really important. Some Christians don't get this and so it actually limits their prayers. You said, "I heard the Lord say," and then you did what the Lord told you to do. When you did this, you saw God answer as a result. I think that that's where we sometimes miss it. We're praying, praying, praying, but we're not stopping to listen for what to pray for.
Linda: Well that's true too. We should spend daily time where we are still before the Lord. I like to say, "Lord, is there anything you want to tell me today?" And they like to say, "Lord, will you let your Spirit flow through me today?" It is in the flow of the Spirit that He guides our steps. For some of us, we may hear that gentle whisper. For others, like my husband who's a physicist for example, he isn't wired to hear that way from the Lord. But that's okay, because the Lord still guides his steps. He loves to read the Bible and hear from the Lord that way. He loves to do the next thing that he feels the Lord is calling him to do. And so there are many ways that we can be guided. But I think the important thing is to listen, and to ask, and then to be obedient when you have heard from the Lord.
…
Order your copy of When You Need to Move a Mountain: Keys to Praying with Power
Would you like to have a relationship with God? Click the button below to learn more.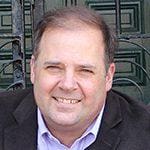 Next Steps To Strengthen Your Walk
We are here for you. Simply click on the button below to reach us by form, email or phone. Together we will lift our hearts and voices with you in prayer.
I Need Prayer
Sow a seed of faith today! Your generous gift will help us impact others for Christ through our global salvation outreach and other faith based initiatives.
Give Online Today
Watch Christian content from your favorite pastors, christian movies, TV shows and more.
Watch Now