---
Inspiration Ministries: The Power of Testimony

By Inspiration Ministries
•
November 30, 2022
•
5 Minutes
---
As we approach the end of the year, it is a good time to reflect on how God has used Inspiration Ministries to touch people with the Gospel around the world in 2019. Through the thousands of testimonies we receive every year, we know that with our partners' help, we are able to accomplish great things all for the glory of God's Kingdom.
Since its inception, the priority of Inspiration Ministries has been to introduce people to Jesus. We have been blessed to have people come to Christ after viewing our programs, reading articles on our website, interacting with people through our social media network, or speaking to our prayer counselors on the phone or through instant message.
Regardless of what is going on in your life, whether you are dealing with the loss of a loved one, suffering financial hardship, battling drug or alcohol addiction, feeling lost or lonely, or facing other issues, open your heart to Jesus and allow Him to help you along your path to healing and salvation.
To encourage you in your walk with Him, here are some testimonies received directly from those who have been touched by Inspiration Ministries via social media, phone, and email.
Testimonies of Inspiration Ministries' Impact
"Thank you, guys, so much for praying with me during one of the most difficult times in my life. During this season, I wasn't sure what to pray for. I never thought my family would face some of these challenges, but I do think this has made us stronger and brought us closer. I received a miracle for my mom – she is cancer free!" – Tricia from Florida
"Last night I thought I clicked on a game title, but when I opened it, I found the most wonderful video from Inspiration Ministries. I had moved away from God, and with this publication, He told me, 'I love you' again … and 'walk together with me.' I did not believe that this was real, but I thank God for speaking to me through this. Thank you, Lord, my King." – Clara via Facebook
"Thank you for being my partners. Thank you for sharing the ministry on the broadcast. You have really touched many lives – especially mine. I have been set free from drugs, alcohol, and nicotine! I was an addict for 20 years plus. I'm so glad God has set me free. Thank you. God bless you." – Jackquline from Maryland
"Thank you, guys, for showing me the way … and giving me the inspiration and motivation I needed to survive. God was there all along. I just thought I was alone again. Thank you for the spiritual awakening. I will pay it forward … things are looking up! Thank you, Brother David and all of Inspiration Ministries, for your prayers … and thank you, God, for answering them. I love you all." – Jon via Facebook
"We had asked you to pray for our daughter and her drug addiction, and she has completely turned her life around! Praise God! We ask for continued prayer for our daughter and her new life. Thank you." – Julious from Louisiana
You Can Help Make a Difference
Would you please consider joining us in spreading God's message in 2020 by making an end-of-the-year gift? Please prayerfully consider how you can continue to be a blessing to lost and hurting souls around the world through Inspiration Ministries.
Click this button to make your end-of-the-year gift to Inspiration Ministries
Give to Inspiration Ministries
Thank you for your ongoing prayers and support for Inspiration Ministries. Have a Happy New Year!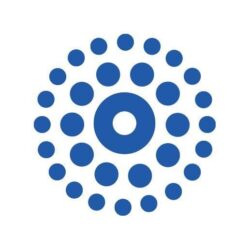 Our vision is to shine the light of the Gospel on every continent, in every major language group, through every form of technology.
View Author Posts
Next Steps To Strengthen Your Walk
We are here for you. Simply click on the button below to reach us by form, email or phone. Together we will lift our hearts and voices with you in prayer.
I Need Prayer
Sow a seed of faith today! Your generous gift will help us impact others for Christ through our global salvation outreach and other faith based initiatives.
Give Online Today
Watch Christian content from your favorite pastors, christian movies, TV shows and more.
Watch Now