---
Forget the Past and Experience God's Best!

By Inspiration Ministries
•
November 30, 2022
•
4 Minutes
---
How have things been in your life lately? Have you been seeing clouds or sunshine? Do you see despair or hope? How do you look at yourself? Who do you see on the inside?
Tough questions, but the simple fact is that we usually see things that we are prepared to see, even if those things aren't relevant to reality.
For example, once something has been brought to your attention, you'll end up seeing it virtually everywhere you look. Think about the last time you wanted to purchase something like a new car or go on a vacation?
Didn't it seem as though everywhere you looked you began to see new cars or advertising for exciting getaways?
The same holds true with how you view your past.
How Do You See Yourself?
If you see your life clouded in gloom and doom based on how you've lived in the past, that's what you're going to see every time you look at yourself.
If, on the other hand, you prepare yourself for hope and opportunity, that's what you're going to see.
In other words, do you see yourself as someone who is constantly failing or who isn't worth very much? Or do you see yourself as an eager, optimistic person?
If you see yourself in the first example and find yourself going around telling yourself and others, "Well, that's just who I am; you're going to have to accept me this way," now might be a good time to remember Philippians 3:12-13 in the New Living Translation that says:
No, dear brothers and sisters, I am still not all I should be, but I am focusing my energies on this one thing: Forgetting the past and looking forward to what lies ahead.
Paul is encouraging you that even though there may be problems associated with forgetting the past, it no longer has to hold you hostage!
Why It's Important to Forget the Past
Here are three Biblical examples of why God wants you to forget the things that are behind you and start looking forward to living your life with purpose:
Looking back encourages the possibility of going back. Luke 9:62 says, "But Jesus said to him, 'No one having put his hand to the plow, and looking back, is fit for the Kingdom of God.'"
Looking back can be paralyzing to any forward progress. The message to Lot and his wife was clear, "Escape for your life! Do not look behind you" (Genesis 19:17).
Looking back is against God's Word. When the children of Israel faced the Red Sea the Lord told Moses, "Why do you cry to me? Tell the children of Israel to go forward" (Genesis 14:15).
You see, God's Word tells you that to experience God at His best, your faith must face forward!
Resources to Help You Move Forward
Do you want to move forward in the glory of God's blessings? The grace and the power of the Holy Spirit are available resources to anyone seeking the joy and freedom of forgetting things from their past.
In fact, this freedom can be found in one sentence from Isaiah 1:19 where the Holy Spirit says, "If you are willing and obedient, you shall eat the good of the land."
…
Please click on any one of the resources below to help you, or someone you love, move forward in the power of His glory.
I Want to Strengthen My Relationship with the Lord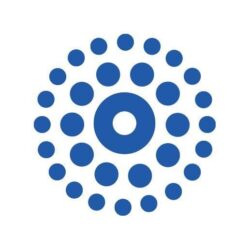 Our vision is to shine the light of the Gospel on every continent, in every major language group, through every form of technology.
View Author Posts
Next Steps To Strengthen Your Walk
We are here for you. Simply click on the button below to reach us by form, email or phone. Together we will lift our hearts and voices with you in prayer.
I Need Prayer
Sow a seed of faith today! Your generous gift will help us impact others for Christ through our global salvation outreach and other faith based initiatives.
Give Online Today
Watch Christian content from your favorite pastors, christian movies, TV shows and more.
Watch Now