---
Faith to Move Your Mountains

By David Cerullo
•
September 21, 2023
•
10 Minutes
---
"If you have faith as a mustard seed, you will say to this mountain, 'Move from here to there,' and it will move; and nothing will be impossible for you." – Matthew 17:20
Jesus said the problems in your life are like "mountains" that you can speak to in faith and move out of your way. He didn't say it would take extraordinary faith to do this. Even "faith as a mustard seed" can move away your mountains, and "nothing will be impossible for you."
Let this sink in for a moment. You don't have to remain victimized by your problems. You can go on the offensive and speak to them in faith by the authority you have as a child of God.
But I'm also intrigued that Jesus compares faith to a "seed." A Seed is something you Sow in faith, trusting that there will be a future Harvest. The Seed may be your money, your prayers, your time, or some other investment, but it's a key to moving your mountain.
But what should you do when your mountain refuses to move right away? You need to enter into God's presence and ask for His instructions…His battle strategy. As you enter His presence and put your eyes on Him, your faith gets stronger and He shows you where to Sow your mustard Seed of faith.
Psalm 97:5 tells us that our mountains can melt away in the presence of the Lord. In His awesome presence, sickness is healed…depression is lifted…addictions are overcome…poverty is defeated…and broken relationships are restored.
Whether we realize it or not, every one of us is crying out for more of God's presence. Something inside us yearns to know Him, to experience intimacy with Him, and to offer the only thing we truly have to give Him…our worship.
A New Level of Faith
God stirred my faith to a new level many years ago at a time when I was yearning for a deeper relationship with Him. I was sitting in a hotel room, preparing a message I was to deliver that evening. While reading Philippians 3, I came across these words by the apostle Paul: "…that I may know Him and the power of His resurrection" (v. 10).
I was blown away, thinking, "Paul, how could you possibly say this? You wrote two-thirds of the New Testament, and you're talking about wanting to know the Lord better? If you felt like you didn't know God well enough, what about the rest of us?"
Then the realization dawned that we're all on a journey into the heart of God, and none of us is yet at the deep place of intimacy where He desires us to be. Paul recognized he wasn't yet where God was calling him to be, but he was pressing upward toward God's call to intimacy.
Desperately hungry to know God like this, I prayed, "Lord, I truly want to know You. I don't want to just know about You…I want to know You."
I then heard the Lord speak to my spirit: "David, do you want to go to that next level with Me…beyond acquaintance, beyond friendship, and beyond just knowing about Me? Are you really longing for a deeper relationship?"
I responded, "Yes, Lord, I truly want an intimate relationship with You."
At this, He replied, "David, if you really want to get to know Me, why aren't you spending more time with Me?"
When God asked me this, it hurt. It hurt a lot. I did spend time with the Lord, but He was gently and firmly convicting me that I usually allowed my overcrowded schedule to limit my time with Him.
To make sure I got the point, He continued, "If you truly want to know Me, you're going to need to spend more time with Me."
I thought about this for a while. There are lots of ways we can get to know someone. Often when we meet a person for the first time, we've already heard about them, but we don't really know them. The only way we get to know someone is by spending TIME with them—and that's exactly what the Lord was asking of me.
5 Keys to Intimacy
Later that morning, I went down to the hotel restaurant to get some breakfast. As I sat there drinking my coffee, God continued to challenge me on what it would take to gain greater intimacy: "David, if you truly want to know Me, there are some STEPS you must take in order to move into a deeper level of relationship."
"Yes, Lord. I'll take these steps. Whatever they are, I'll take them." And I quickly scrawled on an envelope the five words He was speaking to me:
"REPENT. PRAISE. WORSHIP. OFFERING. SACRIFICE."
Yes, in the coffee shop that morning, God told me that if I wanted to be intimate with Him, I would need to repent, praise Him, worship Him, bring Him an offering, and sacrifice.
Little did I know the impact these words would have on my life over the next several years. These five words have transformed my life, and they can change your life as well. They form an important part of my book, Pursuing His Presence, which you can receive as my "Thank You" gift for your financial Seed this month.
Your Invitation
My friend, God has a very special invitation for you today—an invitation to come into a deeper relationship with Him. In your limited humanity, you won't always sense His presence with you, but He's inviting you to draw closer by repenting of your sins and entering into a new place of praise, worship, offering, and sacrifice.
When you wait before the Lord in hope-filled expectation and anticipation, remember that as much as you want to be with Him, He wants to be with you even more. So don't just rush into your quiet times with the Lord as though He's an item to be checked off your "to-do list" after 15 minutes. Learn to linger before Him, yearning for more than a quick devotional reading, a verse or two of Scripture, and a hurried prayer.
I know it's not easy to wait on the Lord when you're facing painful circumstances. You're tempted to grow impatient with Him, upset that He's making you wait for His comforting presence and strength. But often that's what it takes before the breakthrough comes—waiting before God in worshipful, hope-filled expectation.
Never underestimate the power of time spent in God's presence. In a single moment, He can heal you, intervene in your circumstances, or fill your heart with peace. Long-time problems can melt away in the presence of the Lord.
I love to sing the wonderful chorus of "In the Presence of Jehovah," by Geron and Becky Davis:
In the presence of Jehovah
God Almighty, Prince of Peace
Troubles vanish, hearts are mended
In the presence of the King
My friend, in God's presence, the enemy's works must vanish: sin…sickness…doubt…worry…guilt…fear…depression…loneliness… heartache…all of these disappear when confronted with God's power and love. As you faithfully worship Him, your troubles will vanish, and your heart will be mended in the presence of the King!
Today, accept God's invitation to enter into the intimacy of true worship before Him. He will boost your faith and show you how to Sow Seeds of faith and move the mountains in your life. Best of all, you'll never regret the steps you take on your journey into the heart of God.
Your partner to reach the lost,
David Cerullo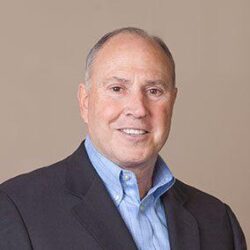 David Cerullo is the founder, chairman, and CEO of Inspiration Ministries, located in Indian Land, South Carolina ­– a ministry dedicated to impacting people for Christ worldwide through media. The son of international evangelist Morris Cerullo, David took a less traditional approach to ministry, graduating from Oral Roberts University with a degree in business administration and management. He has authored over 20 books, and operates a global media ministry that powerfully impacts the world for Christ. Learn more at inspiration.org
View Author Posts
Next Steps To Strengthen Your Walk
We are here for you. Simply click on the button below to reach us by form, email or phone. Together we will lift our hearts and voices with you in prayer.
I Need Prayer
Sow a seed of faith today! Your generous gift will help us impact others for Christ through our global salvation outreach and other faith based initiatives.
Give Online Today
Watch Christian content from your favorite pastors, christian movies, TV shows and more.
Watch Now