---
Breaking the Spirit of Poverty

By Ben Cerullo
•
October 26, 2022
•
4 Minutes
---
Having a relationship with Jesus certainly doesn't mean we'll be free of problems or struggles. Life can be tough, and even as Christians, we'll face many challenges.
Before we were saved, we were no threat to the devil. But when we accepted Jesus into our heart, something changed. We took up a new residence in the spiritual battlefield and immediately became an enemy of Satan.
Many of our battles, struggles, and trials in life are rooted in the spiritual realm. As a result, war must be waged on the spiritual battlefield and fought with spiritual weapons.
Overcoming poverty is one example of this principle. Jesus taught us that the devil is a thief who comes to steal and destroy God's blessings in our life (John 10:10). Many Christians unnecessarily suffer financial lack simply because they don't understand the nature of the spiritual battle they're in.
Your Father's Blessings
God is a good God. Our Heavenly Father wants to bless us, and He would never send us into battle unequipped. He has given us His Word as "the sword of the Spirit" to overcome the lies of the enemy (Ephesians 6:17). Something happens when we put the Scriptures in our heart and mouth and begin to point them at the enemy.
Remember, victory over poverty is already yours. Through His death on the Cross and His Resurrection, Jesus has destroyed all "the works of the devil" (1 John 3:8). But now He calls on you to enforce that victory by declaring His promises over your life.
The Apostle Paul wrote that "the weapons of our warfare are not carnal, but mighty through God to the pulling down of strongholds" (2 Corinthians 10:3-4). Through the truth of God's Word, you have been given dominion over financial lack and every other stronghold in your life. So go ahead and let the enemy know he no longer has permission to harass you!
Defeating Satan's Lies
Scripture tells us that the devil is "the father of lies" (John 8:44). Many Christians have believed the lie that God wants them to experience lack instead of abundance. Yet God wants to replace that lie with the truth that He wants you to prosper and be in good health (3 John 1:2)!
If you're a child of God, the devil has no rights in your life. But you must move into an offensive position and take back anything the enemy has stolen. Boldly speak to your circumstances, reminding them that you are a child of the King and a joint heir with Christ. Your words create your realities, so make sure they line up with God's Word.
Don't stop pressing in until you experience the victory you've been promised. Make sure you are taking steps of faith—sowing financial seeds in anticipation of God's abundant harvests in your life.
In Jesus' name, you have power over the devil, but he's not going to give up without a fight. You must realize the authority God has given you and lay an ax to the roots of poverty and financial lack.
May God awaken the mighty warrior inside of you, so you can pull down strongholds in your own life and then go to battle on behalf of your loved ones.
I'm ready to sow my seed into the good ground
of Inspiration Ministries!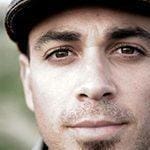 Ben Cerullo has been named by Charisma Magazine as one of the "30 Emerging Voices" who will lead the church in the next decade. His ministry carries a powerful anointing and prophetic message. Traveling extensively, both domestically and internationally, he has spoken in more than 27 nations. God continues to use him to reach people with the Gospel, confirming His Word with signs following.
View Author Posts
Next Steps To Strengthen Your Walk
We are here for you. Simply click on the button below to reach us by form, email or phone. Together we will lift our hearts and voices with you in prayer.
I Need Prayer
Sow a seed of faith today! Your generous gift will help us impact others for Christ through our global salvation outreach and other faith based initiatives.
Give Online Today
Watch Christian content from your favorite pastors, christian movies, TV shows and more.
Watch Now