---
Black Pioneers of Business in America

By William Federer
•
October 18, 2022
•
13 Minutes
---
Paul Cuffee (1759-1817) was a devout Quaker Christian. His father was a freed slave from Ghana and his mother was native American of the Wampanoag tribe. Having no formal education, he learned to read and write, and studied arithmetic and navigation.
Paul Cuffee worked as a farmer, carpenter, fisherman, sea captain, sailing on whaling and cargo ships. He built a successful shipyard and shipping business, employing all black crews, sailing to the Caribbean and across the Atlantic to Europe and Africa.
During the Revolutionary War, Cuffee was arrested by the British in 1776 and spent 3 months as a captive in New York. After the war, he helped convince the Massachusetts Legislature to allow free blacks to vote in 1783.
In 1808, Cuffe joined the Quaker Friends Meeting in Westport, Massachusetts, often speaking and sharing his Christian faith at Sunday services.
During the War of 1812, Cuffee suffered major financial losses, but went on to found the Quaker Friendly Society of Sierra Leone, which provided money for freed slaves to build homes in Africa.
In 1813, he gave half the funds needed to construct a new building for the Westport Friends Meeting, and also spoke at Quaker meetings in Philadelphia.
Paul Cuffee accumulated a worth over a half-million dollars, purchased a 116 acre farm in Dartmouth, Massachusetts, and established the first racially integrated school in Westport.
He was reportedly the first African American to meet with a President, James Madison, in the White House.
James Forten (1766-1842) grew up attending the African School run by Quaker Anthony Benezet. During the Revolution, at age 15, he joined the Continental navy, sailing with Stephen Decatur, Sr., father of the War of 1812 hero. Forten was a crewman on the ship Royal Lewis, which was captured by the British. He was imprisoned on a British starving ship.
After the war, Forten apprenticeship as a sailmaker in Philadelphia. He began his own company, invented a sailmaking device and made a fortune. Employing both black and white workers, his worth was estimated at over $100,000 by the 1830s, equivalent to over $2.5 million today.
He helped enlist 2,500 black volunteers to defend Philadelphia during the War of 1812.
Forten refused to do business with any vessels involved with the slave trade. He became a prominent advocate for abolishing of slavery, serving as vice-president of the American Anti-Slavery Society.
Free Frank McWorter (1777-1854) bought his freedom and started a saltpeter production operation – necessary for making gunpowder – which helped during the War of 1812.
His financial success enabled him to buy freedom for 16 family members, and after his death, his inheritance was used to free more.
Free Frank was the first black American to found a town – New Philadelphia, Illinois, in 1836.
Stephen Smith (1795-1873), was an indentured servant in Pennsylvania, assigned to work in the lumberyards by his master Thomas Boude. At the age of 21, he borrowed $50 and purchased his freedom, after which he soon married Harriet Lee.
Smith continued work in lumberyards, saving his money, till he could open his own lumber business in 1822. His business grew from lumber to real estate and coal. His success was met with being vandalized and burned, but he restarted it.
Stephen Smith became one of the wealthiest businessmen in Pennsylvania, and served on the board of a bank. By the 1850s, he was grossing $100,000 in annual sales and by 1857, he worth was approximately $500,000 ($13.5 million today).
Smith was involved in religious activities as a minister and served as chairman of the black abolitionist organization in Columbia, Pennsylvania.
Clara Brown (1800-1885) was an ex-slave who moved to Colorado in the late 1850s during the Gold Rush. She is considered Colorado's first black settler, living in the mining town of Central City. There, she established a successful laundry business, in addition to serving as a mid-wife, cook, and nurse maid.
Clara Brown was a founding member of a Sunday school, and let her home be used for prayer services. She hosted the first Methodist church services at her house.
Affectionately called "Aunt Clara," her home was, "a hospital, a home, a general refuge for those who were sick or in poverty." She was quoted as saying, "I always go where Jesus calls me."
A Catholic Church and the first Protestant church in the Rocky Mountains were both built in part through Clara Brown's donations.
She invested in real estate and eventually owned 7 houses in Central City, 16 lots in Denver, along with interests in other properties and mines. In 1885, Clara Brown was voted into the Society of Colorado Pioneers for her role in Colorado's early history.
William Alexander Leidesdorff, Jr. (1810-1848), was of African, Cuban, and Jewish descent. He arrived in San Francisco in 1841 and proceeded to establish a ship yard, a lumber yard, and a ship chandlery shop, which supplied equipment for steamboats and sailing ships.
As one of the richest residents in San Francisco, William Alexander Leidesdorff built the city's first hotel and first public school. He was the city treasurer and was proponent of California becoming a U.S. State.
Considered America's first black millionaire, Leidesdorff's worth in 1856 was valued at $1.4 million, equivalent to over $20 million today.
Antoine Dubuclet (1810-1887), was born in 1810 Louisiana to free black parents. He inherited his father's sugar plantation of over 400 acres. Antoine married Claire Pollard, a successful free black woman, and their combined assets were estimated at over $95,000, making them some of the wealthiest planters of their day. They had 9 children, whom they sent to France for education, with several daughters marrying Frenchmen and remaining there. Two sons earned medical degrees.
The Civil War devastated the state's sugar industry, but Dubuclet recovered and in 1868 was elected as a Republican to be Louisiana State Treasurer, the first African American to hold that office. Taking charge of the bankrupt state's finances, Dubuclet, with others in the administration, successfully reduced the state's enormous debt and restored solvency.
Being lauded by both Democrats and Republicans, he was reelected in 1870 and 1874. Dubuclet was the only officeholder to remain in office after a coup attempt known as Battle of Liberty Place, September 1874. He also survived an impeachment attempt in 1876 to finish his term in 1878.
Dying in 1887, Antoine Dubuclet was buried St. Louis Cemetery No. 2, in New Orleans, and inducted into the Louisiana Black History Hall of Fame in 1990.
Robert Gordon (1812-1884) was a slave who worked in a coal yard in Richmond, Virginia. He was so diligent that the owner gave him control of the enterprise, selling to manufacturers and blacksmiths. His owner allowed him to have the "slack" – coal dust that covered the yard, which Gordon made useful to industrial customers. Within a few years, Gordon was able to buy his freedom in 1846.
In 1847, he traveled to Ohio, a free state, and invested $15,000 in land in Cincinnati on the Miami Canal at Eighth and Lock Streets. He hired bookkeepers and bought and sold coal by the boatload. Soon, other coal yards tried to put him out of business with a "coal war," drastically reducing their prices to undercut his sales.
In a shrewd business decision, rather than lower his prices, Gordon employed mulattoes, mixed-race men who could pass as whites, to buy up his competitor's cheaper coal and stockpile it. When waterways along the Ohio River froze, preventing his competition from acquiring more coal, Gordon's large coal reserves allowed his business to expand, bringing respect from the business community.
The weekly newspaper, Catholic Telegraph, began carrying his advertisement in 1849 "Robert Gordon & Co. Coal Yard, Sixth St., east of Broadway, near the Canal."
In September of 1849, Gordon married free born Eliza Jane Cressup, the daughter of a black carpenter named Thomas Crissup. Their neighborhood was the location of Allen Temple-African Methodist Episcopal Church, founded in 1824. It was the first worship space of its kind west of the Alleghenies. The church formed the Freedmen's Aid Society, with Mrs. Eliza Gordon as President.
After the Civil War began, Gordon donated 25 bushels of coal to Cincinnati's Military Hospital, May 1861.
In 1865, after the Civil War, Gordon retired and invested his money in U.S. bonds and in real estate in Walnut Hills, Cincinnati. By the time of his death in 1884, Robert Gordon's estate was worth $200,000, equivalent to $5 million today. Considered the wealthiest black man in the State of Ohio, he left in his will, as reported in the Chicago Conservator: "$25,000 for the establishment of a home for aged and indigent colored women in Cincinnati. A bequest of $1,000 is made to the colored orphan asylum."
Robert James Harlan (1816-1897) was a light-skinned black slave from Kentucky whose master, and possible father, allowed him to pursue training and trading horses. He moved to California in 1849, where he made a fortune running a store in early in days of the Gold Rush.
He moved to England in 1859, where he raced American horses. In 1869, Robert Harlan returned to the United States during the period known as "Reconstruction Era." He became friends with Ulysses S. Grant and got involved in Republican politics as a champion for African American civil rights.
Harlan served as colonel of Cincinnati's black state militia – the Second Ohio Militia Battalion – and in 1886 was elected to the Ohio House of Representatives.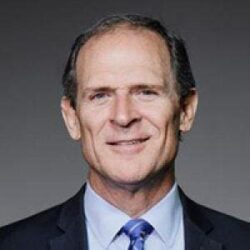 William Federer is a nationally known speaker, best-selling author, and president of Amerisearch, Inc., a publishing company dedicated to researching America's noble heritage. Bill's American Minute radio feature and his Faith in History television broadcast can be viewed daily across America and on the Internet. Learn more at amerisearch.net
View Author Posts
Next Steps To Strengthen Your Walk
We are here for you. Simply click on the button below to reach us by form, email or phone. Together we will lift our hearts and voices with you in prayer.
I Need Prayer
Sow a seed of faith today! Your generous gift will help us impact others for Christ through our global salvation outreach and other faith based initiatives.
Give Online Today
Watch Christian content from your favorite pastors, christian movies, TV shows and more.
Watch Now