---
Veterans Memorials: A Reminder to Honor and Remember

By Ginny McCabe
•
November 10, 2023
•
10 Minutes
---
From national monuments, such as Pearl Harbor National Memorial on the island of Oahu, Hawaii to the Vietnam Veterans Memorial in Washington, D.C. to those placed in local communities, veterans' memorials pay tribute to the men and women who have served our country in the United States armed forces.
Dotting major cities and small towns across the globe, many citizens have been honoring service members by visiting these local veterans' memorials for decades. These memorials help us to honor and remember those who have served and given their lives for our freedoms.
For others, these monuments become more personal, and they have been involved in veterans' memorial projects in local communities across the nation. It's something they feel passionate about.
Inspiration.org spoke with Dr. Fred Valerius of Fairfield Township, Ohio who shared about the Fairfield Township Veterans Memorial Project he's been spearheading, how he hopes the memorial will impact others, and what the effort means to him.
"I'm not a veteran myself, but I got involved with this through one of the veterans in our community, who served during the Vietnam era. My father, Frederick Valerius, and father-in-law, Charles Rupp, both served during World War II in dangerous duty, so that's part of the inspiration," said Valerius.
John Carboy, Valerius' neighbor, was a direct inspiration for him. Carboy, a former marine, passed away recently. But prior to his passing, he put an immense amount of energy into the project. He was so motivated that he would walk around with a tape measure, sizing things up. In honor of Carboy, Valerius said he plans to see the project through to completion.
"He told me a number of times that he thought it was great that nowadays folks who are in the military are much more respected than they were during the Vietnam years. That was an inspiration. With that idea in mind, we said, 'Hey, we need to level the playing field, so that all of our veterans get properly recognized, and that's how it started back in 2016," Valerius said.
He and a team of volunteer leaders have worked countless hours on the planning and laying the groundwork for The Fairfield Township Veterans Memorial, which is slated to be completed late in 2023. There are four phases to the project.
"We approached the township administration and trustees and found that they were interested. We looked at 12 different veterans' memorials in Southwestern Ohio, and any time we were on vacation, or on tours, we'd go to different veterans' memorial sites. Even when I was in Alaska, I visited an Alaskan veterans' memorial. So, we would get ideas and through our visits and other research, and we came up with a design we thought would be appropriate for what we wanted to do," Valerius said.
In addition to Valerius, who serves as the committee spokesperson and fundraising chairperson, the Fairfield Township Veterans Memorial Committee is led by George Bryans, a Navy Veteran; Frank Montgomery, an Air Force Veteran; Fred Fitzsimmons, an Army Veteran; Jack Burns, an Air Force Veteran; John Wayne, an Army Veteran; Barney Landry, an Army Air Corps Veteran, and he is the group's most senior and decorated veteran; Ralph Terbrueggen, a Landscape Architect, Randy Miller, son of an Air Force Veteran.
Others throughout the community have joined forces with these leaders to ensure the success of the project, including Gregg Stagg, marketing consultant and Marine Veteran; Linda Yarger, president, of the Fairfield Community Foundation, Kert Radel, president, Fairfield Chamber of Commerce; Rev. Kim Katterheinrich, who is leading an outreach to faith communities; Lou Silverberg, who oversees the printing and promotional materials; and Jim Smith, owner of Laser Imaging and Design, Inc. of Lebanon, Ohio developed the conceptual design and put together the video of it that is posted on YouTube. The video can be accessed on the Fairfield Township Veterans Memorial Facebook page.
"We have a great site at Heroes Park. It was called Millikin Road Park and we suggested that when this memorial was completed that they rename the park. Well, the trustees decided ahead of time that that would be a great name anyway. So, the park where it's located was already there. We also recommended that we have a veterans memorial that is clearly visible," Valerius said.
He said a lot of times, memorials in other parks weren't in highly visible locations. People wouldn't frequently visit them unless they were making a conscious effort to visit.
"At our park, the veterans' memorial will be the entry spot for the rest of the park, including a newly designed playground area. We are trying to present it in a way that people are more likely to interact, spend some time looking at the memorial, and reflect upon it," Valerius said.
He continued, "We hope to be able to dedicate phase one, the centerpiece area, which is dedicated to those who gave their lives serving the country in action, and the paved surface area around it, by the fall of this year so we can dedicate it for Veterans Day."
The Fairfield Township Veterans Memorial will feature a circle of stately, granite monuments honoring the United States Navy, Marine Corps, Army, Air Force and Coast Guard that form a circle around a flagpole heralding the United States flag. A granite, hexagonal collar around the base of the flagpole will highlight the names of veterans killed in action and other Purple Heart recipients.
On the opposite side of each service branch monument there will be one of the following: a POW/MIA dedication, a Gold Star Families dedication as well as the Veterans and Donor Recognition walls. An outer circle of poles will display the flags of all five branches of the United States Military.
"One thing we are doing a little bit differently than some places is the listing that we are going to have of veterans are going to be people who moved into our township, who live here now, who are veterans. You can enlist from here, and we are obviously going to have those that enlist from here, but we are going to make sure the veterans who live here now, who may have moved here from other places are included…We probably have more veterans in the area that have moved in than were here originally," said Valerius.
To date, 39 individuals have identified themselves as veteran service members. There is no charge to be included in the listing. Names of veterans will be added on an on-going basis.
In the outermost edge of the memorial, there will be twelve black granite benches with laser-engraved images of United States war fighters as well as scenes from U.S. wars and conflicts, ranging from the Revolutionary War to the War on Terrorism.
"I was raised at a time when Memorial Day was a pretty big deal. When I was a kid, it was called Declaration Day. A lot of the cemeteries still have major events. People take advantage of it to visit the graves of veterans as well as other family members. So, we think it's important to engage our community as well as more broadly, our whole country as something we can all join together on…This is something that should join us together, honoring those who have sacrificed their lives in protecting our freedoms and our country," Valerius said, "Honoring our veterans should be one of those things we can all agree to and act on, particularly for those who have given their lives."
He said the Fairfield Township Veterans Memorial is something that can be done to start conversations and make a positive difference in the community.
"It's something we think we can do to further the cause of building a more positive culture in our country," Valerius said.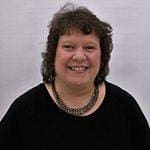 Ginny McCabe is a bestselling author, speaker, and teacher. Her work may be seen in publications like Journal-News and Reuters. Her books have been published by Thomas Nelson/Harper Collins & Standard Publishing. Ginny serves as president on the board of Greater Cincinnati Society of Professional Journalists and was named "Best Freelance Writer" in 2018. Learn more at ginnymccabe.com
View Author Posts
Next Steps To Strengthen Your Walk
We are here for you. Simply click on the button below to reach us by form, email or phone. Together we will lift our hearts and voices with you in prayer.
I Need Prayer
Sow a seed of faith today! Your generous gift will help us impact others for Christ through our global salvation outreach and other faith based initiatives.
Give Online Today
Watch Christian content from your favorite pastors, christian movies, TV shows and more.
Watch Now