---
My Top-10 Christmas Movies of All Time

By John Farrell
•
December 5, 2022
•
14 Minutes
---
I love Christmas. I always have, and I always will.
One of my fondest memories of Christmas growing up was sitting in my church's sanctuary during the candlelight service on Christmas Eve listening to the traditional carols sung by the choir. My favorite Christmas song was and still is "O Come All Ye Faithful."
I always imagined a progression of shepherds with their animals walking down the aisle of the long sanctuary toward the Manger at the front as a chorus of "O come, let us adore Him" rang out and reverberated off the high ceiling. Three wise men would not be too far behind.
At the end of the service, all the lights in the sanctuary would go out. The soft glow of hundreds of handheld candles would slowly replace the darkness and everyone would quietly start singing "Silent Night."
While those candlelight services years ago still cling to my heart and provide a sense of fond warmth, one of my favorite aspects of the holiday season is the movies that are ubiquitous and emblematic of this time of year.
Many of the movies released during this season have a connection to the holiday spirit whether Christmas plays an integral role in the movie or if it is just a background coincidence. Regardless, I like watching any type of Christmas movie, especially if I get to enjoy them with my wife and two boys.
As could be expected, everyone in my small family has their own opinions on which flicks are favorites and which ones they would be okay never viewing again. For example, everyone in my family loves A Christmas Story … that is everyone but me. It's a cute story and has some important messages to be learned (e.g., always practice safety around BB guns, never stick your tongue to a flagpole when the weather is below freezing), but the movie overall just doesn't do anything for me. Therefore, it doesn't crack my list of Top 10 Christmas Movies of All Time.
Before I go on, I need to make clear that these are my top 10 favorite Christmas movies and in no way represent the overall thinking of Inspiration Ministries or anyone else within Inspiration Ministries. They are mine and mine alone … unless of course you agree with them.
I watched and considered countless movies and after hours of contemplation, I created my list of Top-10 Christmas movies of all time. As everyone has different tastes and likes, I'm pretty sure your list will vary. However, I would love to know what movies you would rank as your favorites. So, please let us know in the comments below.
Honorable Mentions: Miracle on 34th Street (1947), Emmet Otter's Jug-Band Christmas (1977), Elf (2003), The Nativity Story (2006), and The Christmas Candle (2013).
10. The Man Who Invented Christmas (2017) – As an English major and huge fan of Charles Dickens, I love this unique take on one of the British author's most popular tales, "A Christmas Carol." While all the necessary parts of the classic holiday story are there, it's interwoven with Dickens' internal struggles to write the novella and deal with the people in his own life. Under deadline with a massive case of writer's block, he is desperate to write a successful story after his last three novels bombed. Whether or not it's based on fact, it's an entertaining film that is underrated.
9. Meet Me in St. Louis (1944) – Although the film version of Meet Me in St. Louis takes place over a couple of months, about thirty minutes of the classic movie centers around Christmas, including the iconic scene where Judy Garland sings "Have Yourself a Merry Little Christmas." In my opinion, it's the best version of the song. One of the other reasons this movie holds a spot on my list is because I played Lon Smith in a local production of it when I was in high school. For those who love classic musicals, this is a must-see.
8. The Ultimate Gift (2006) – Having recently been introduced to The Ultimate Gift, this little-known film has quickly become one of my favorite Christmas films. Jason Stevens is an entitled rich kid who never had to work a day in his life until his Grandfather Red Stevens (James Garner) passes away. Jason is in line to inherit a lot, but first he must complete a series of tasks to earn smaller "gifts" before he can receive "the ultimate gift." The story's message is delivered through the smaller gifts (or lessons) he receives that ultimately make him a better human being: the gifts of work, money, friends, learning, problems, family, laughter, dreams, giving, gratitude, love, and a day (you'll understand what this means after you watch it). The flick is both endearing and heart-wrenching.
7. Rudolph the Red-Nosed Reindeer (1964) – With iconic characters such as Hermey the Elf, Yukon Cornelius, Sam the Snowman, Santa Claus, and the titular Rudolph, what's not to love about this classic story? Although it's less than an hour, I'm still classifying it as a movie. Having been ostracized by the other reindeer, Rudolph teams up with Hermey and Cornelius to form an unlikely trio who try to save an island full of misfit toys. Rudolph seeks Santa's help, but it's too foggy for his sleigh. That is until Santa notices Rudolph's red nose and the rest, as they say, is history.
6. National Lampoon's Christmas Vacation (1989) – I may get some grief for including National Lampoon's Christmas Vacation on my list, but I have to include it. It's just too funny. Of all the Griswold family capers, it's my favorite … and they don't even leave their city (with the exception of the very beginning when they go find the perfect Christmas tree). Although it is a Christmas movie, the film doesn't even make it to Christmas day, ending instead on Christmas Eve. From obnoxious family guests to gaudy light displays, from irrational rants to ruined holiday dinners, and from flammable Christmas trees with critters to memorable one-liners, this movie makes me laugh out loud.
5. Scrooged (1988) – Of all the movies based on Dickens' "A Christmas Carol" (and there are many), this is the best in my opinion. It's got humor; it's got holiday spirit; it's got ghosts; and, perhaps best of all, it's got Bill Murray. Frank Cross (Murray) is a bitter TV executive who dislikes everything about the holiday season, especially people. That is until the ghosts of Christmas Past, Present, and Future pay him a visit. All three ghosts are great in their own way, from a New York cab driver who isn't confined by the laws of the road to the childishly cheerful and violent fairy to the ghoulish Ghost of Christmas Past who freaked me out as a kid. What else could you ask for?
4. Joyeux Noel (2005) – Translated to English "Joyeux Noel" means "Merry Christmas." This Christmas war movie based on true events centers around the Christmas Eve truce that German and Allied troops reached in 1914 during World War I. During the unofficial truce, soldiers from both sides laid down their arms and celebrated the holiday with carols, soccer, and the removal of the fallen in No Man's Land. Although characters in the Oscar- and Golden Globe-nominated movie speak French, German, and English, it's easy to follow along with what's happening. Albeit brief, the temporary truce depicts the humanity that exists even during times of war.
3. Frosty the Snowman (1969) – Unbeknownst to me prior to writing this, there was a 1950 version of Frosty the Snowman that frankly looks pretty crude. To me, there is very little wrong with the 1969 version. Although it is technically a television show at only twenty-five minutes long, I'm still allowing its inclusion on my list. I'm sorry, but I can't have a list of Christmas movies and not include the tale about Frosty and his attempt to stay alive by keeping his magic hat from the hands of an evil magician. Therefore, I'll call this a short film, which qualifies for placement on my list. Besides, I wanted to be one of those kids chasing Frosty all through town. Talk about the excitement!
2. A Charlie Brown Christmas (1965) – IMDB.com lists A Charlie Brown Christmas as a TV movie; therefore, qualifying it for my list. To be honest, I struggled with where to place this. I could easily make a case for it at the very top of my list: 1. I absolutely love the scene where Linus calls for the spotlight and then relays the true meaning of Christmas by quoting Luke 2:8-14. It is perfect in its simplicity, power, and truth. 2. Charlie Brown's attempt to remove the materialism that so often surrounds Christmas by becoming the director of the Christmas pageant and subsequent purchase of an almost-barren Christmas tree that disappoints his friends. 3. Personally, in 2015, I had the opportunity to play Charlie Brown in my local community theatre's production of this show. It will always be one of my favorite roles and shows.
1. It's a Wonderful Life (1946) – No list of favorite Christmas movies is complete without It's a Wonderful Life. The classic film starring Jimmy Stewart as George Bailey is synonymous with Christmas. With the pending bankruptcy of his family's business, George contemplates suicide on Christmas Eve thinking that he's worth more dead than alive. Fortunately for George and the rest of Bedford Falls, Clarence Goodbody – an angel trying to earn his wings – intervenes. Clarence takes George on a journey through his past to show him how things would've turned out if he hadn't been around. It's apparent from the beginning of their trip down Memory Lane that he has touched many other lives. By the time the two Christmas carols at the end of the movie play and the end credits roll, it's hard not to be in the holiday spirit.
Let us know what you think about my list!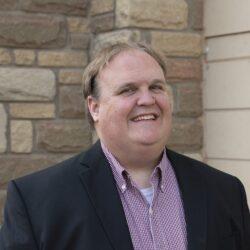 John Farrell is the Digital Content Manager for www.inspiration.org. In addition to having written more than 1,000 articles, press releases, and other pieces content for Inspiration Ministries, NASCAR, Lionel, and Speed Digital, he authored The Official NASCAR Trivia Book: With 1,001 Facts and Questions to Test Your Racing Knowledge in 2012. John is a graduate of Appalachian State University and lives in Concord, N.C., with his wife and two sons.
View Author Posts
Next Steps To Strengthen Your Walk
We are here for you. Simply click on the button below to reach us by form, email or phone. Together we will lift our hearts and voices with you in prayer.
I Need Prayer
Sow a seed of faith today! Your generous gift will help us impact others for Christ through our global salvation outreach and other faith based initiatives.
Give Online Today
Watch Christian content from your favorite pastors, christian movies, TV shows and more.
Watch Now