---
The Farmer and the Belle: Finding True Beauty

By John Farrell
•
July 27, 2022
•
7 Minutes
---
What do you get when you mix Christmas music, pig wrestling, a horse in pink pajamas in the middle of a busy New York City street, an heirloom bracelet, a holiday-themed festival, a cameo by Bo Duke, and a romantic comedy?
The answer: The Farmer and the Belle: Saving Santland, starring Jenn Gotzon (as Belle Winters) and her real-life husband Jim Chandler (as Josh Carpenter), and inspired by their real love story. Throw in Corbin Bernsen, Natasha Bure, John Schneider, Beckah Shae, and Adele Chandler (Jim and Jenn's real-life niece) and you're in for a holiday treat that you and your entire family will enjoy.
Tune in to Inspiration on Demand anytime to watch the light-hearted flick with an endearing message about true beauty.
The Then
As kids, Belle and Josh were pen-pals, but they couldn't have come from more different environments. Belle is a city girl with aspirations of a modeling career and a mother that pushes her to that end. Josh is seemingly happy with his life among the animals on the family farm.
Over the years, the two form a friendship through their letters that culminates every year in Belle visiting the farm during its annual Santaland festival.
Shortly before visiting Santaland one year, Belle's Grammy gives her an heirloom bracelet with various "inscriptions on it that have a pathway to true beauty and real love." Two of the charms read, "I am generous. Joyful giver. True beauty is serving others." And "Make yourself attractive by doing acts of love. Use whatever gift you've received to serve others."
Belle loves the bracelet and immediately puts it on.
When Belle is 10, she visits Josh and Santaland where he encourages her to climb the fence to the pigpen to pose for some photos, but she falls in the mud. All of the other girls laugh at her. She blames Josh and demands to go home. Unable to change Belle's mind, Grammy takes her home.
Unfortunately and unbeknownst to Belle at the time, her bracelet fell off in the pigpen. After she returns home, they stop corresponding and they both move on. Josh stays on the farm while Belle pursues a modeling career in China.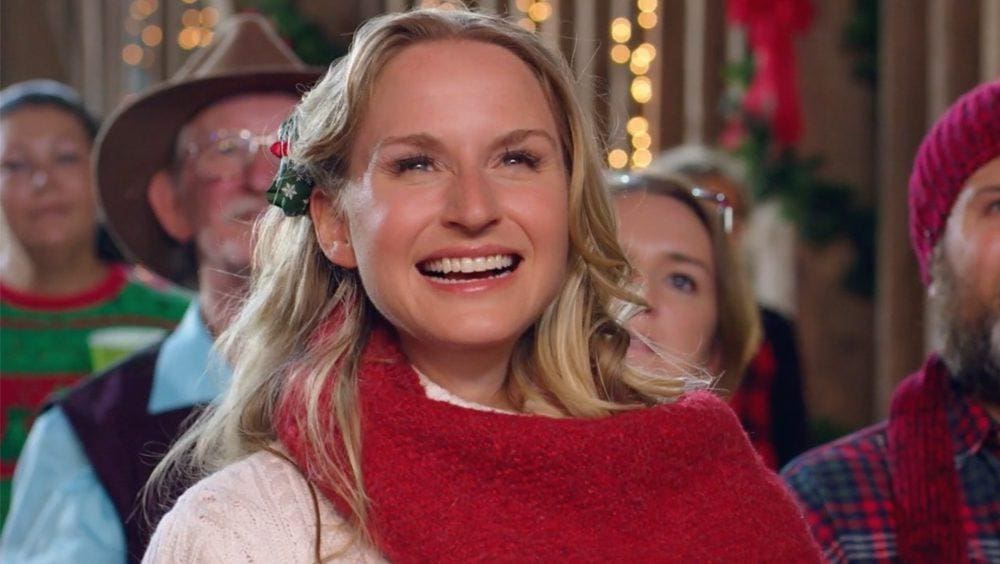 The Now
Twenty-five years later, Belle is struggling with the fact that at the age of 35, she might be aging out of her profession. She's so desperate to keep her modeling career afloat that she even considers becoming the spokesperson for a line of adult diapers, but she draws the line at pigs. As if she needs more problems, she finds out via a jumbotron that her fiancé has been cheating on her.
Unable to land the top modeling gigs that she was accustomed to when she was younger, Belle is lost. She learns that finding one's identity in an industry so driven by outward appearance is difficult, especially for a more "experienced" model.
After a particularly depressing phone call with her agent where she learns of the adult diaper opportunity, she laments to her personal assistant, Cassidy (Bure), "Who's going to love me when my beauty's gone?"
Cassidy replies, "It's not about looks. Beauty is what's on the inside."
Cassidy's response unlocks a memory for Belle. "Beauty is what's on the inside" was one of the sayings transcribed on her long-lost bracelet. In a moment of clarity and spontaneity, she realizes she must travel to Georgia to find the heirloom.
"Honestly, it just hit me after all these years that I really need its message and I know I need to find it if I can
Meanwhile, Josh is a farmer, pastor, and widower with a seven-year-old daughter, Adele. The two live on the same farm where he was raised. And with the help of some local friends, the farm still hosts the Santaland festival every year – a tradition that's been around for 87 years – however, this may be the farm's last one if they don't find a way to raise $75,000.
Belle arrives at the farm with the intention of finding the bracelet and then leaving. When she does not immediately find the bracelet, she vows to stay there until she does. Once she has it, she will head back to New York and her life as a model. But as with everything in life, the best-laid plans often go awry.
Does Belle find her long-lost bracelet? Are Josh and his friends able to save Santaland? Do Josh and Belle take their friendship to the next level or are they unable to reconcile the way things ended 25 years earlier?
Does Belle finally learn that true beauty doesn't come from what a person looks like on the outside, but instead from the heart? It's found in treating others with love, honor, and respect instead of outward appearances.
For answers to these questions and more, tune in anytime to Inspiration on Demand to watch The Farmer and the Belle: Saving Santaland. You will want to stick around for the end credits.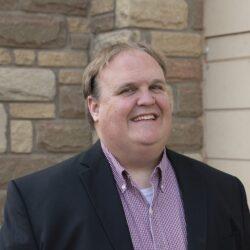 John Farrell is the Digital Content Manager for www.inspiration.org. In addition to having written more than 1,000 articles, press releases, and other pieces content for Inspiration Ministries, NASCAR, Lionel, and Speed Digital, he authored The Official NASCAR Trivia Book: With 1,001 Facts and Questions to Test Your Racing Knowledge in 2012. John is a graduate of Appalachian State University and lives in Concord, N.C., with his wife and two sons.
View Author Posts
Next Steps To Strengthen Your Walk
We are here for you. Simply click on the button below to reach us by form, email or phone. Together we will lift our hearts and voices with you in prayer.
I Need Prayer
Sow a seed of faith today! Your generous gift will help us impact others for Christ through our global salvation outreach and other faith based initiatives.
Give Online Today
Watch Christian content from your favorite pastors, christian movies, TV shows and more.
Watch Now