---
Jesus Is the 'Wonder of Wonders'

By John Farrell
•
December 3, 2021
•
10 Minutes
---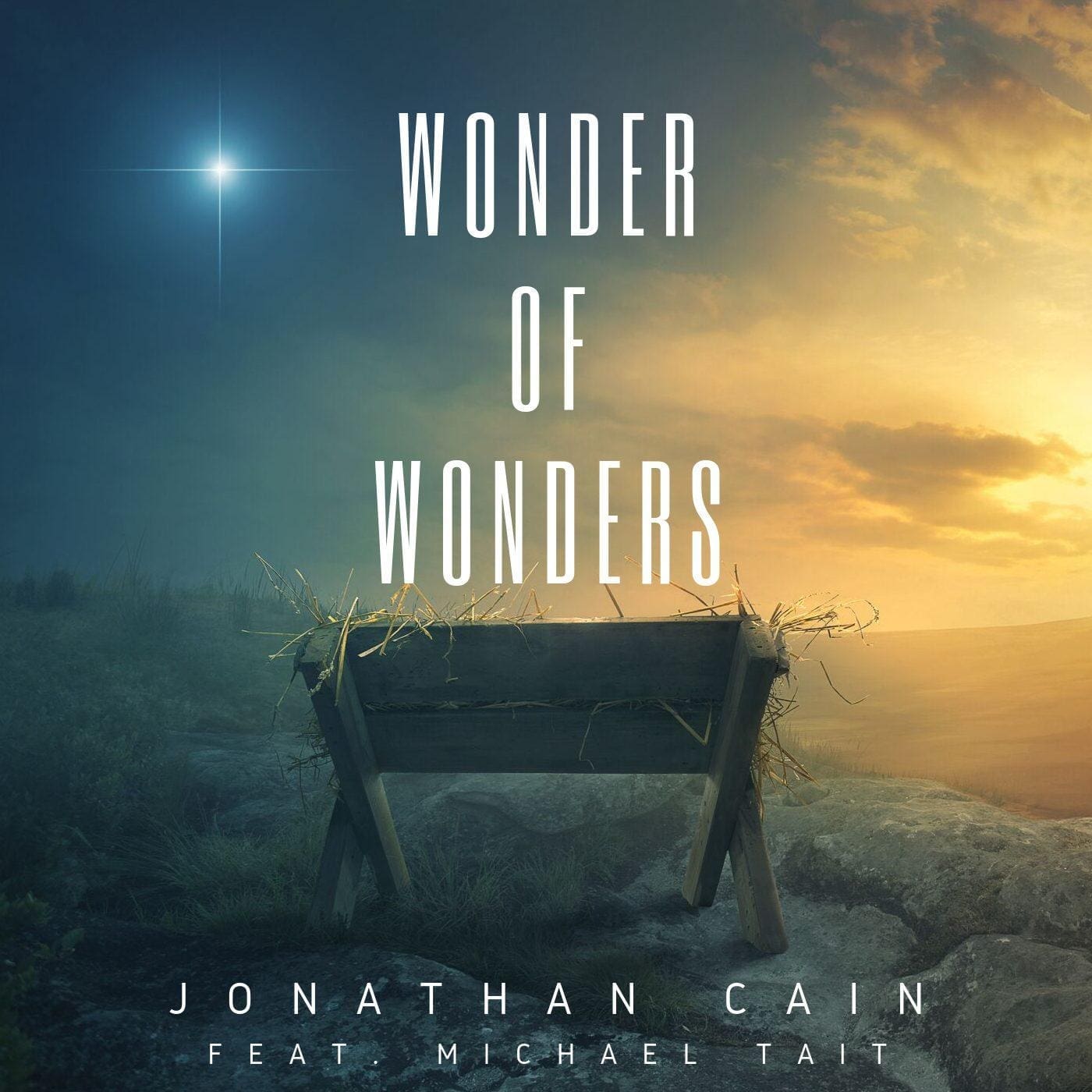 You may know Jonathan Cain as a songwriter and keyboardist for one of the most popular rock and roll bands ever, Journey.
Today, however, some of his music may sound different from some of the mega-hits he penned and performed with Journey and then later Bad English, songs like "Don't Stop Believin'," "Faithfully," "Open Arms," "When I See You Smile," and many others.
For the past four years, Cain has been writing and performing songs worshipping his Lord and Savior Jesus Christ. In fact, Christian worship music isn't just something he's dabbling in, he's been quite prolific.
"I'm on my fourth album right now," Cain noted. "I've dropped three albums, plus I wrote a book and an album about the book. Four years and four CDs later. That's over 50 songs in a four-year window. And there's probably another 50 sitting there."
His most recent full-length album, More Like Jesus, was released in May 2019; however, his latest single, "Wonder of Wonders," was released on November 5, 2019. He performed the song with Michael Tait of the Newsboys. The song is perfect for this time of the year as it's a Christmas song celebrating the birth of Jesus Christ.
"The song looks at the many miracles of the nativity and that the Holy Spirit would send His only Son for our salvation is pretty remarkable," he remarked. "Christmas is a time to reflect on the blessings that the Holy Spirit has given us—the permission of salvation.
"It's a game-changer for all of us that His only Son would come down for our sins and save us from ourselves. How He came at such a dark, troubled time. It just turned the world upside down in so many ways. It's a wonder of wonders."
Exactly. The song is a reminder that the Christmas season is a season of miracles and is filled with wonder. It reminds listeners to take time to consider Jesus' birth and pray in a grateful way.
"Wonder of Wonders" isn't the musician's first foray into Christmas music as a Christian artist. In 2017, Cain released the Christmas album, Unsung Noel. He considers the single to be a continuation of the album … only two years apart.
"The song fits in perfectly. Melodically it has my keyboard signature. I think it has a very strong melodic expression," Cain said about "Wonder of Wonders. "We plan to perform it on our upcoming tour."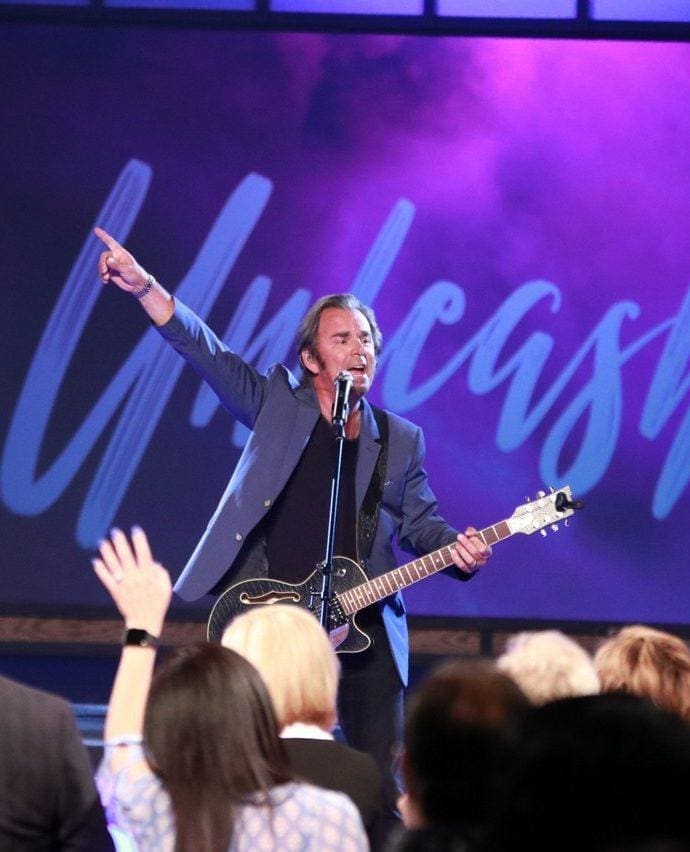 The tour is the Don't Stop Believin' Family Christmas Tour, which he'll be headlining this December. Although he's been on the road for more than forty years, some of the stops on the tour will be new for him—places like St. James and Rome, New York.
Jonathan had this to say about the tour: "It's going to be a Christmas tribute to the nativity and to the birth of our Lord Savior. It should be a great musical journey."
Following the Christmas tour, Jonathan and his Journey bandmates head out for a 60-plus city North American tour starting in May 2020. The Pretenders will join them on the road.
"Journey's always going to be Journey. It's a rock and roll legacy band; the soundtrack of the '80s," Cain stated. "One thing we try to do is bring all the energy we can and let the Lord flow through us. Both shows will be high-energy performances."
So how does a person like Cain, someone who was inducted in 2017 into the Rock and Roll Hall of Fame, go from Journey to Christian music?
Cain's simple response is that it was "a natural progression." He was born and raised a Catholic. He did all the normal things that Catholic boys do growing up—he was a choirboy, was confirmed, and took Holy communion.
"My father was a very prayerful man. He led me to my own personal relationship with Christ before my first communion," Cain recollected. "I learned to pray at an early age on my knees.
"My first music was worship music."
After a 1958 fire at a Catholic school in Chicago took the lives of ninety-two students and three nuns, Cain's dad prophesized music, telling him that he was saved for music. His dad recognized his son's musical gift and his near-perfect pitch, so he sent him to music school.
It was destined that Cain's faith and talent would eventually collide professionally. It was only a matter of time.
Cain joined the British band, The Babys, in 1978 and they opened up for Journey on tour. In 1980, knowing that The Babys would be splitting up in the near future and that Cain would need a new gig, Journey reached out to the keyboardist about joining them.
Cain recounts the story: "They called me in the Summer of 1980 and said, 'We want you to come up and help us with a new sound and you're our keyboard player. There's no audition. We'll see you up here in January.' That's how it went. I never looked back."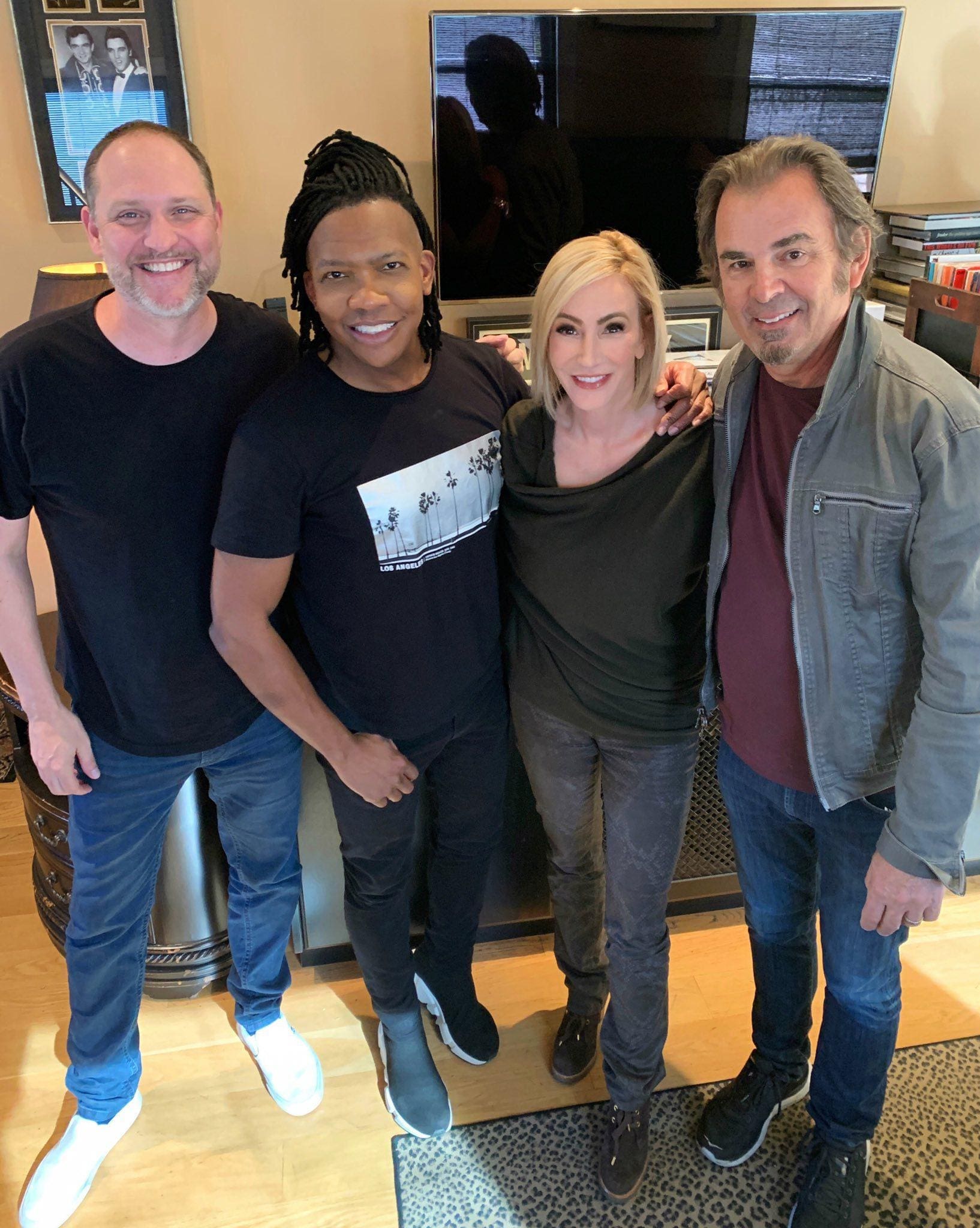 Fast-forward more than thirty years. Journey is back together again, this time with a new lead vocalist, Arnel Pineda. Pineda is a Christian from the Philippines who joined the iconic band in 2007. He sounds surprisingly just like the band's original lead vocalist, Steve Perry.
Although Journey was back and touring, something felt incomplete. Jonathan knew he needed to praise God and thank Him for all of his blessings. And the best way to do that for someone with music in his soul is by creating music … Christian worship music.
"As you understand your blessings and as you understand that everything that happens to you came from the Holy Spirit and His goodness, His love, and His favor it's time to pay that forward to the kingdom of Christ.
"Become a Psalmist of the Word and write what hasn't been written. Dare to go where no one else will go," Cain continues.
This mindset is similar to the message taken from his favorite verse of the Bible:
Now unto Him that is able to do exceedingly abundantly above all that we ask or think, according to the power that worketh in us (Ephesians 3:20).
"To me, that is our creed. Paul had it right."
In 2015, Cain married Paula White, a popular pastor and televangelist. As could be expected, their partnership has influenced his music and helped restore and renew his own personal walk with Christ, and he's helped her as well.
"She'll set up some songs even when I'm leading worship," he explains. "I'll have her come and prophesy and explain the deeper meaning of the Word or what I'm about to sing. So, it works really well.
"We're just really blessed to be able to minister the Word and to evangelize."
Whether or not Paula had any role in the writing or production of Jonathan's latest Christmas single, one thing is certain: Jesus Christ our Savior is truly the "Wonder of Wonders."
For more information on Jonathan Cain, his music, tours, and book, please visit JonathanCainMusic.com.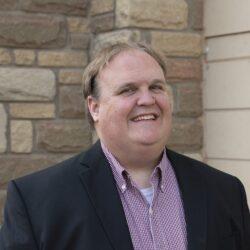 John Farrell is the Digital Content Manager for www.inspiration.org. In addition to having written more than 1,000 articles, press releases, and other pieces content for Inspiration Ministries, NASCAR, Lionel, and Speed Digital, he authored The Official NASCAR Trivia Book: With 1,001 Facts and Questions to Test Your Racing Knowledge in 2012. John is a graduate of Appalachian State University and lives in Concord, N.C., with his wife and two sons.
View Author Posts
Next Steps To Strengthen Your Walk
We are here for you. Simply click on the button below to reach us by form, email or phone. Together we will lift our hearts and voices with you in prayer.
I Need Prayer
Sow a seed of faith today! Your generous gift will help us impact others for Christ through our global salvation outreach and other faith based initiatives.
Give Online Today
Watch Christian content from your favorite pastors, christian movies, TV shows and more.
Watch Now