---
Highlands Worship: Marked by the Vertical

By John Farrell
•
December 20, 2021
•
49 Minutes
---
"O Come All Ye Faithful" is from Highlands Worship's Comfort and Joy Christmas album.
---
Highlands Worship is the worship ministry arm of the Church of the Highlands, based in Birmingham, Alabama, with twenty-two campuses throughout the state. They released their debut live album, Place of Freedom, in 2012. Four years later, the group put out their highly acclaimed debut studio album, Here I Surrender. In March 2019, their third album, Jesus You Alone, came out, featuring songs like "Song in My Heart," "Who Is Like the Lord," and "How I Need You." They followed this album up with a Christmas EP, Shine Heavens Light, which dropped on November 1.
I had the opportunity and privilege to talk with two of the masterminds behind Highlands Worship, Micah Massey and Bethany Phillips. I hope you enjoy our conversation.
…
John Farrell: What is the current makeup of Highlands Worship?
Micah Massey: We have about twenty-two campuses that meet across the state of Alabama. Some of them are permanent locations and some of them are portable locations that meet in schools or conference centers. We have various teams throughout these different campuses.
We go more the more contemporary route if you're trying to put a genre around it. We have an incredible team coming from different places throughout the state. Highlands Worship is a collection of a lot of those different worship leaders and musicians. We come together to write songs and resource the local church while filling people's homes and lives with worship music along the way.
JF: What are your roles with Highlands Worship?
Micah: The central campus exists to resource the other campuses. I'm a Central Worship Director and my role is to go out and build teams to help create the worship experience. I'm a part of the creative process. We have a Highlands College where we're raising up young worship leaders to be sent out into the field. I teach a couple of classes for that. I'll let Bethany speak for her role.
Bethany Phillips: I have the same title as a Central Worship Director and do much of what Micah is talking about. Mine is a little bit nerdier if you will. A lot of my role involves looking at the content we have and creating that. I have that background coming out of college. I've found myself in that lane a little bit here as far as proofreading. I look at how we say what we say, which has been an incredible honor.
The only thing that I might do differently from Micah is pastoring the women and the women on our worship team, just coming alongside to help and encourage them and make it better.
JF: How long has your worship group or band – I don't know if band is even the correct term and maybe you can correct me on that – been together?
Bethany: I appreciate the humility in the question because at the end of the day we all agree that we are a part of the local church. We are the local church, loving on the communities that the Lord's given us plates in and blessed us to be a part of. Everything we're doing as far as a worship team is honestly centered around the local church.
Just like any other church, things evolve and change as you grow. Some things work and some things don't. It's looked different over the years and we're in this incredible new, exciting season where we've got some incredible team members that are talented and able to come together. It gives us a great opportunity to resource the local church, which is the heart of what we do.
JF: What can fans expect from your group's new Christmas album, Shine Heaven's Light, which came out on November 1? It includes both original music and traditional Christmas songs. Correct?
Micah: It's a little bit of both. It's a little bit of original stuff and a little bit of classic Christmas carols reimagined. Sometimes it's a smash-up of that – a hymn where we wrote a new chorus to make it congregational and bring a fresh perspective to it. There are six songs on the entire EP, so it's not a full-length album.
Our church takes Christmas very seriously. Every year, we think hard about it. We're trying to reach the community in a fresh way and tell the story in a fresh way. Every year, we're compiling new arrangements and writing new songs for our Christmas season.
We thought, 'Hey, why don't we take a few of the songs from the past few years and throw them on an EP to help resource the church. To help fill the homes and people's daily lives. Enrich the Christmas season a little bit more.'
That was the hope behind it – let's take some of the stuff we've already done and make it available to other people. That's the heart behind it.
JF: What are your favorite songs on the album?
Micah: I love all of them in their own way, but I love Track 1 'O Come Emmanuel.' It's the classic Christmas hymn. But the arrangement of it is so powerful. There's so much movement. There are so many dynamics to it. It's not your typical 'contemporary Christian worship approach.' It's a very intricate musically involved song. It's really beautiful along with the voices that were involved with it.
I can't take any credit for it, unfortunately. I was not on that song. I didn't arrange the song, so I can stand outside of it and say, 'It's beautiful. It's really an incredible song that I think invites people into the majesty of the Christmas season.'
Bethany: That's great. For me, I'll take the other turn – 'Born in Bethlehem.' (laughter)
Micah: We're laughing because we wrote that song. Well, sort of. It was one of those smash-ups.
Bethany: Yes. To pull back the curtain a little bit, I sat down with Micah and another incredibly talented guy on our team. Micah's done a great job of keeping a fresh perspective on Christmas and knowing what we were looking for. It's one of those songs that you already know when you hear it, but we're trying to present it in a new and fresh way.
For me, I have an eleven-year-old. So, to hear her sing the same songs that I've been singing my whole life but with a new twist is great. It's like anytime you turn on something new and you really enjoy it. It's that same vibe. That is what's so incredible about this entire EP. It's something you can turn on and smile.
JF: 'O Come O Come Emmanuel' is the song where all the drums dropped from the ceiling. Correct?
Bethany & Micah: Yes!
JF: I found that fascinating. Where did that idea come from?
Bethany: We have guys on our staff that literally sit down and think of that kind of thing.
Micah: Yeah! I wish I could say I was the brains behind that, but that definitely was not me. We have an incredible team here that dream up creative ways for us to tell the story. What are some creative ways we can draw people from the outside in and make them feel welcome? And maybe even smash the preconceived notions of what church should be.
When people come in from the outside, they're seeing something done from the point of excellence and hopefully that beauty and excellence is drawing them in. It's kind of breaking the hard heart. It's tearing down those walls that people might be able to receive the message of Jesus. Maybe a seed is planted in softer soil after a moment like that.
At the end of the day, we know that as talented as some of us may be and as intricate as the performance may be we still need the power of the Holy Spirit. We're praying that as we bring our excellence to it and as we bring our best to it that the Holy Spirit will do what only He can do and that's change a heart. Change a life.
We're just trying to get creative. We're trying to get imaginative and do something new that hopefully will draw people in.
Bethany: Super fun fact: We call those the drum flakes. We love them so much that we repurposed them in one of the areas where our worship team gathers on Sundays. One of them is hanging from the ceiling with Christmas lights in it. There's something about that piece that brings in that whole idea of awe and wonder that comes with Christmas.
Imagine being able to experience that in the room and seeing those guys work their magic while creating something like that. It's fun to see what people can do when they get together and say, 'Hey, how much of our hearts can we put into this?' That's really what all of that felt like.
JF: Are there any other songs that have other creative influences to them?
Micah: One of my favorite songs that we did during the Christmas season a couple of years ago – it's on the EP – is called, 'The Earth Stood Still.' It's a cover from the band Future of Forestry. They wrote the song and we did our own arrangement to it.
A couple of years ago, we did a special around it and it was a really reflective moment and really beautiful at the same time. Some of our creative team got together and put together some incredible art pieces for the backdrop. It looked like a Monet painting. It was so beautiful – an impressionist take on art. It was just a beautiful moment.
It's a reflective song that tells the story of Jesus and Mary and Joseph and their whole journey. It was the song that led to our pastor's message that year. I think that was probably my favorite Christmas moment just because there was so much beauty. And it wasn't just about the music, it was about the art that surrounded it in the moment. It was one of my favorites for sure.
JF: With this album, did any guests outside of the Highlands family join you in the studio?
Bethany: No. It was just us. What's so cool is that at the end of the day no matter what we're doing we're a family.
Micah: Yeah.
Bethany: We champion each other and support each other. A lot of people say it, but we really mean it. We really do.
What I think is cool about the whole EP is that it's just a representation of the diversity of our team and what everybody brings to the table when we do this all together. It honestly is an incredible reflection of our local church. That's really what we are at the end of the day – people that want to serve and love our community and give to them as much as we can what's been given to us. I think that's where this is all coming from in the end.
JF: Highlands Worship is a local band that plays primarily at your local churches, but are there any plans to tour?
Micah: We don't have a plan to tour right now. We do get out occasionally. We're connected to a larger network of churches through the ARC Association and Church Planner's Association. We also have the Grow Network, which is a fellowship of churches trying to grow together.
At times, we'll go out and play at different conferences and participate in fellowship at different churches together. We're so focused in our local community that it's hard for us to get out and tour because we're really committed to our people here. That's not to say it won't ever happen. Maybe one day. But there aren't any plans right now.
That's not to say we want the music to stay here either. We hope the music carries on and is used to help people draw in to the story from different churches, cultures, nations, places, and people. It's not like we want the music to stay right here, but we feel our role right now is to focus locally.
JF: How would you describe your sound to someone who's never heard your music before?
Micah: This Christmas CD is definitely different from anything we've ever done before, which I love because one thing that makes Highlands special is that there is so much diversity. There are so many different cultures and backgrounds coming together. If you listen to our past albums, you'll see there's been this progression. We're trying to incorporate more sounds, and I hope Highlands Worship is marked by that in the future.  We're not just one particular sound, but multiple voices and sounds.
If you want to put it in a box, right now it's probably more of that contemporary style but there are a lot of gospel elements to it as well. As we grow, I think you're going to see more of that expand.
Bethany: Yep. I think our sound is a great reflection of our church. That's who we are essentially and what we're made up of. I think if we try to hone in on one sound, we're doing a disservice to the people that we're in front of every week. Being able to come to the table where each thing is fresh and different is just a wonderful reflection of our people.
JF: When did you join Highlands Worship and do you play any instruments?
Micah: I actually moved here a few years ago from Atlanta and came onboard. I fell in love with the church when we got here. It became home really quick for me.
I lead from guitar mainly. Every now and then I might pop up on keys, but very rarely will they let me do that. (laughter) I try to stick to the guitar. If I don't have a guitar in my hands, I get a little uncomfortable. I don't know what to do with my hands. The guitar is my sweet spot.
Bethany: I love it!
Micah: My dream is to lead from drums one day like Phil Collins.
JF: What about you Bethany?
Bethany: My husband and I have been a part of the church coming up on ten years and I've only been a part of the team here collectively for about five. I lead from guitar most of the time unless I'm leading with Micah.
I'm more comfortable without something in my hands, but I learned that coming here because in all of my past church experiences I always led from guitar keys. It's a great crop of folks, so it's a lot of fun. That's kind of our story here.
JF: What message do you want fans to take from your music?
Micah: That's a great question. I think our pastor has really hit this hard for us and there's a lot of great Christian music out there that's horizontal in nature. It's about them, their story, and it's good, but we hope that our worship is marked by the vertical.
We want it to stay focused on God. We want it to be about His nature, His story, and His character. Whatever we can do to make it all about Him is what I hope marks our music more than anything. Yes, each of our stories matter, but ultimately we hope that our music points people straight to Jesus.
Bethany: That's it. In the past year, we released a live album and the theme that rolled around all of it was from the Book of John: 'You must become greater and I must become less.'
That's really been a huge theme this past year for our team and our local church. With our worship team, we've tried to be as intentionally diligent as possible to make sure that everything we're doing and saying and how we're presenting ourselves creatively says, 'Christ be glorified only to Him.' Then we are able to stand back and watch the Holy Spirit do the work.
JF: What is each of your personal testimonies?
Micah: That's a great question. I feel like I could write a book on this right now.
For me, I grew up in the church. Grew up in the South, in the Bible Belt. You know the story of the prodigal son. Everybody always focuses on the son that runs away as the prodigal. I was always the older brother. I was the one who was judgmental. I was the one who was bound in religion and had to become more like a father – forgiving, gracious. I had to be more relational than religious.
When I was about sixteen or seventeen I had the 'epiphany of grace' where the light bulb came on for me. All of a sudden, I woke into this whole new way of life, this whole new way of living where it wasn't just workspace but it was about what God had done for me. Now, through grace, I can approach the throne boldly and walk with God.
You were asking what my relationship with God is like; every day I pray, 'Lord, let me walk with You like Enoch walked with You.' Socially, intimately, personally, and dedicated. I just hope that each day I'm growing more in that relationship and not getting bound up in the nuances of religion. That I can actually know God and not just know about Him. I can know His voice like Samuel the prophet knew his voice. I can love Him with all my heart, soul, mind, and strength. Love my neighbor as myself and even love my enemies.
If I could give a picture it would be that of Enoch walking with God. He was only mentioned in one, maybe two verses in the whole Bible, but to be able to say, 'I'll walk so intimately and personally with God that He took me to where He was like He did with Enoch.' Man, that's what I hope my life would be marked by.
Bethany: Good grief, that's good!
JF: That's awesome!
Bethany: Well, it was a stormy day. (laughter)
JF: You're forgetting dark. It was a dark and stormy day. (more laughter)
Bethany: You're right. That was beautiful. Oh my gosh, I'm over here in tears. I came to faith and I walked an aisle when I was a kid. I grew up in a really conservative household. We didn't go to church when I was a kid so I don't have that same story.
I walked an aisle when I was nine because I knew something was drawing me, but I never really had a great explanation until my first student event ever as a seventh-grader. I remember being in a stadium in Mississippi and a guy named Dave Busby was teaching. He gave a response and I knew that was for me.
I understood the gospel clearly. It was something incredible and being the classic seventh-grader my student pastor had me glued to his hip at all times. I also remember at that same event, there were four women who walked out onto a platform to lead worship. I'd never seen that before in my entire church experience of three years. I looked at my student pastor and said, 'That's what I want to do.' He just kind of did what he still does to this day and just laughed at me and says, 'We'll see what happens.'
He's still an incredible part of ministry and my walk with the Lord even to this day. But, as I've grown a lot of my walk has been reflective of God's kindness, great tragedy, and great dark experience.
I seem to always find myself in places that are on the brink of not knowing what's going to happen next, whether that be a car accident or something else. I was diagnosed with cancer in 2006 and walked through that season and was healed.
I pray that others will see in my walk that it's just a reflection of authenticity and that it's okay to struggle. It's okay to question. It's okay because God's big enough. He's big enough to handle your struggle and your question. It's just the position of your heart in the midst of that. Are you willing to lay that down and learn or are you willing to do as I have done in seasons where you try to carry it all by yourself until you break apart?
I honestly find myself trying to reflect on the majority of my walk in that way. I think it's okay to be open and honest with where you are with God, but you just can't stay there. You have to keep moving forward. That's been my journey thus far. TBD on the next twenty years.
JF: That was great! I do have a quick follow-up question though. Are you cancer-free?
Bethany: I am. I had a failed pregnancy and they discovered my cancer in the midst of that. I went through six months of not knowing what was going to happen. They were eventually able to get all of the cancer through medicine and a lot of prayer and, honestly, me having to learn about the Holy Spirit because I grew up in a denomination where we didn't talk about that.
It wasn't until I walked through cancer that I really learned about the power and the presence of the Holy Spirit, which totally changes your game when you're a worship leader. God's so kind.
Micah and I each have our own miracles stories with our individual families about children. My daughter turned eleven in September and God's just so kind to redeem that.
JF: Do you mind if I ask what your miracle stories are?
Bethany: That's mine in essence. There's obviously others along the way, but the one I'm always very clear to highlight. It's in those moments of recognizing that if God had chosen not to heal me that God is still good and that if my healing was to be home in heaven with Him that doesn't negate God's goodness. He's good because He says He's good and my circumstance doesn't determine His presence and it doesn't determine how great or how good He is. He just always is.
JF: Amen! I know that can sometimes be difficult to understand.
Bethany: Yeah. Up until the time that I learned that lesson it had always been somewhat of a formula. I always looked at God and if I could do these things in the 'correct way' or the way that He might receive then, then He'll bless me. I was leaving the heart factor out of it. In leaving out the heart factor, I was leaving out the Holy Spirit.
It took that moment for my husband and me to really lean in and learn about who He is and being okay with not knowing what was going to happen. Being okay with the fact that I may not be able to figure all this out today, but it's okay as long as I keep moving forward, whatever that looks like.
Our daughter is eleven and she's insane. She's learning the French horn, so pray for my ears.
Micah and his wife Shannon have an incredible story as well.
Micah: We went through years of trying to have kids and it was always a burden we carried. It wasn't happening for us.
I'm with Bethany on that, you get to a point where you say, 'Lord, it's in Your hands and we may not see the fruit of this prayer on this side of heaven, but we know that we walk by faith and not by sight. And even though we have this fog around us, we're just going to trust the Holy Spirit for the next step.'
It was a long journey, but on July 4 of this year, we had our first baby boy. His name is Luka David and his name means 'bringer of light' and he did just that. When he came into this world God gave us so much light and joy. He's four months now and we're kind of on the other end.
We're singing that Thanksgiving song. We're sitting on the other side of the suffering, the other side of the trial, and it doesn't always happen that way. I understand that, but I'm grateful that I saw a little hint of God's Kingdom and a little kiss of God's blessing of what's to come with God's coming Kingdom.
We have so much to be hopeful for. We have so much to look ahead to and that's the view of Christmas. It's bringing us back to this message of Jesus coming to earth and He will come again. We have so much to look ahead to and that's what I'm hoping this project will do more than anything else. It will give people hope. It will give them something to look ahead to and to remember Jesus came and He's coming again.
Wherever people are in their journeys – whether they're in the middle of suffering, in the middle of a trial – hopefully, these songs can be a reminder that there's hope and that God's with us. That's the message of Christmas – Emmanuel, God is with us in the middle of our suffering, in the middle of our heartache, and He can bring peace in the midst of the madness. We're on a beautiful journey.
JF: Getting back to your music, what's next for Highlands Worship?
Micah: Christmas actually. We just got done meeting with a bunch of our worship leaders talking about Christmas this year. Honestly, we dream about the future, but we're trying to live in the present too. In about a month, we're going to be in the Christmas season and we've got twenty-two campuses that we're preparing and resourcing. We're getting ready for the next round of Christmas songs.
That's honestly what we're thinking about right now. How can we serve our community? How can we serve our church?
I wish it was like, 'Hey, we got another project coming out. We've got another song we're working on.' We're always song-writing. We're always thinking about that stuff, but we're thinking about our community. We're thinking about how we can lead them well, thinking about how we can make Christmas great this year and tell the story well.
JF: What's the songwriting process like for you? And how do you decide on which songs make it onto an album?
Micah: We have a whole team of writers here that we invite into a writing rhythm. We try to get away two times a year to write. We do that occasionally, but we'd rather develop a regular rhythm of writing.
We've have had some weekly writing rhythms where we get together, but we primarily get together at least once a month for a solid day. We'll start off with prayer and a vision, maybe from our pastor like, 'Hey, we're moving in this direction in 2020. This may be a word we're thinking about or whatever scripture we're thinking about.' Pastor John Larson – he's over the entire worship ministry here – may also say, 'Hey, here's some gaps we're not singing about right now. We need some celebration songs. We need some songs that we can open up services with that have joy and energy and life.'
We set the vision at the beginning of the day and break off into different groups and we let people be creative. It's amazing what people will come up with. From there, we look at the songs and ask ourselves, 'Where are the gaps? What are we not singing about that we should be singing about in the church?'
That's where we get to that vertical question. How can we point people's attention upwards toward the Father? What's an element of God's nature or character that we're not singing about? What's the part of the story of the gospel that we haven't told in a song in a while?
We're constantly thinking about the gaps. What are the gaps and how can we write around that? We create rhythms of writing along the way that help stay in tune with that vision.
JF: What musicians do you look up to or consider influences?
Bethany: Honestly, I think because we're such a conglomerate of all of the people here we probably each have a different person. Of course, there are other churches we look at because we may have a relationship with them. We may love their team, love what they're saying, or love their vision. At the end of the day, we're all on the same team. We're all trying to glorify the Lord. We're all trying to point people to Jesus and we always want to support our brothers and sisters no matter where they are and what they're doing.
But, if we're being honest, if we went around to our team, we'd all each have a different answer because of our diversity and our different backgrounds, whether that be culturally or denominationally or even in our own walks.
Micah: It's such a broad thing. I love William McDowell. I love Travis Greene and Todd Dulaney. I love Chris Tomlin and, of course, Hillsong and all those guys. Where would we be without Hillsong in the church?
I love Jon Foreman, lead singer of Switchfoot. He's one of my big heroes. Outside that, U2. U2 has done so much for worship. I think U2 has probably been one of my biggest influences personally, but I love what Bethany said. There's such a broad array of different artists that come together. I don't know if have any specific ones personally.
Bethany: For me, because I didn't have a baseline of church music growing up – that wasn't a thing. My husband's first CD was the Golden Gate Quartet because his family breathes Southern Gospel music. Mine was Lynyrd Skynyrd's Greatest Hits. Again, we didn't go to church. It's just totally different.
There are so many great people that bring so much to the table. We do a disservice to one another as believers to discount any of them. I believe in supporting everybody as much as we can, but also knowing for our team specifically that all of these are going to look different.
JF: Individually, what do you like to do outside of music that helps you rejuvenate?
Micah: I love to read. I'm such a nerd. My wife makes fun of me all the time. I love to read. I studied theology. I love reading anything that inspires me conceptually.
I have to step away from music. I've been involved with it for a while and I get more inspired by books to be honest with you.
Bethany: This is coming from the same guy who went to a conference a couple of months ago and got stuck in an airport on the return flight. When he got home, we're like, 'We're sorry you got stuck.' He was like, 'It's cool. I finished three books.' We're looking at him like how do we relate to that? No one relates to that.
Micah: Bethany, how about you? They have chickens.
Bethany: Yeah, we do. Here's the deal. I grew up in south Mississippi in the country and it was like one of those country music stories where you say, 'I'll never go back.' Whatever Faith Hill was talking about twenty years ago, who's from my hometown by the way – like twenty minutes away.
Micah: Cool.
Bethany: Just in case y'all needed to have that little spicy knowledge.
Ironically enough I married a guy who grew up in town and somehow we live back out in the country. My rejuvenation is probably just hanging out at home. We have chickens. We call them 'fancy chickens.' They're the chickens that have the big plumes on their head.
Honestly, for me, my rejuvenation is spending real quality time with our family and being able to just sit down with our daughter. She loves art and is a very abstract thinker that way. Getting to dig into her is really nice because it allows me to unplug, but also tap into something I love as well. It's cool to see.
I really wish it was something as cool as reading twenty-three books an hour, but it's just hanging out with my family.
JF: What is your favorite verse or book of the Bible?
Micah: Mine is Micah 6:8 because first of all, that's my name, Micah. (laughter)
No, honestly, I think that's it: 'Help us to live justly, help us to love mercy, help us to walk humbly with you God.' That's one of my daily prayers. I think if we could just get that: to live justly, to love mercy, to walk humbly I think we'd be doing a lot better as a church, as a community, and as a culture.
We narrow worship into just singing songs and that's a huge part of it, but when you look at the scriptures, worship is so connected to righteousness and to justice and to living it out. I love that scripture, not just as a life verse but as a verse for me as a worship leader because if I'm not doing those things I'm just singing lies at the end of the day.
It's one that I always go back to. If I want to be singing the stuff then I should be living justly. I should be loving mercy and I should be walking humbly.
Bethany: My husband asked me this question two nights ago, so it's all I've been thinking about. I still don't know if I've landed on it, but I keep coming back to something, which for me would be Psalm 1.
Just that first part of it where it gives the description of being blessed. It's not walking in particular counsel and not having a bad attitude. I'm naturally salty. I just thrive there. I think it's from working with men my whole life. You just have to be salty to make your way through. But that your delight is in the Word and just learning and knowing God's Word gives me the security, confidence, and tenacity to love my family and to lead my church well. To display that for people who need it.
The scripture says, 'You will be like a tree, firmly planted by streams of water. You will yield your fruit in season; your leaves will not wither; and whatever you do will prosper.' (Psalm 1:3) I think it's so important. To me, it's the ebb of flow of what it's like in the Christian life and the direction for that.
We try to complicate the gospel so much within ourselves. If anyone is in Him, He is new and if we confess and believe that's it and here's how it works just knowing His Word and loving His word means loving Him. You can't help but love Him when you love His Word.
JF: Thank you, Micah and Bethany, for taking time out of your busy schedules to speak with me. I hope you enjoy the rest of the day.
…
Learn more about Highlands Worship at HighlandsWorship.com and their latest Christmas album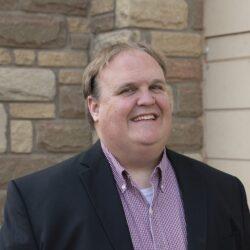 John Farrell is the Digital Content Manager for www.inspiration.org. In addition to having written more than 1,000 articles, press releases, and other pieces content for Inspiration Ministries, NASCAR, Lionel, and Speed Digital, he authored The Official NASCAR Trivia Book: With 1,001 Facts and Questions to Test Your Racing Knowledge in 2012. John is a graduate of Appalachian State University and lives in Concord, N.C., with his wife and two sons.
View Author Posts
Next Steps To Strengthen Your Walk
We are here for you. Simply click on the button below to reach us by form, email or phone. Together we will lift our hearts and voices with you in prayer.
I Need Prayer
Sow a seed of faith today! Your generous gift will help us impact others for Christ through our global salvation outreach and other faith based initiatives.
Give Online Today
Watch Christian content from your favorite pastors, christian movies, TV shows and more.
Watch Now