---
The Most Important Key to a Healthy Life

By Joyce Meyer
•
January 18, 2023
•
6 Minutes
---
Do you know that God is interested in every area of your life? The truth is He cares about every single thing that concerns you, and He wants every bit of you to be whole and healthy.
First Thessalonians 5:23 (AMPC) says, "May the God of peace Himself sanctify you through and through [separate you from profane things, make you pure and wholly consecrated to God]; and may your spirit and soul and body be preserved sound and complete [and found] blameless at the coming of our Lord Jesus Christ (the Messiah)." This verse shows us that we can be "wholly consecrated to God," and He wants our spirit, soul and body to "be preserved sound and complete."
Jesus came to heal you and make you whole. He died so your sins could be forgiven and you could be made whole in your spirit, soul and body (Isaiah 61:1-3; Luke 19:10; John 10:10).
Understanding the Way God Made You
God created us as tri-part beings: we are a spirit, we have a soul and we live in a body. One function of our spirit is the conscience; it's the part of us that receives revelation from God. The soul is made up of our mind, will and emotions, and our body is the "house" we live in. It's easy to think that God is only interested in spiritual things, but all three parts of our being are important to Him.
We can be sound spiritually—born again and on our way to Heaven—but God wants more for us than that. Jesus didn't come so we could just make it through this life and get to Heaven. He wants us to enjoy the journey, too!
I remember years ago when I was going to church regularly and had received Christ as my Savior, but so much of my life was a mess! I really loved God, but I didn't love my life. I looked like I had it all together on the outside, but there was a lot of pain and dysfunction on the inside of me that people didn't know about.
It was an amazing revelation when I saw in God's Word that He cares about how we think, talk, our finances, our relationships, and that He has a plan and purpose for every single one of us. God wants our lives to be good! It took time and a determined decision on my part to study the Word and believe God's promises were for me, but I'm no longer a miserable Christian and can honestly say today that I am much healthier and enjoy the life God has given me.
The Foundation of Better Health
The best way to begin pursuing better health is by pursuing a deeper relationship with Jesus, because if your spirit is not healthy and right with God, then the other areas of your life can't become completely whole either.
Psalm 63:5 (AMPC) says, "My whole being shall be satisfied as with marrow and fatness; and my mouth shall praise You with joyful lips." I love that this says "my whole being shall be satisfied."
And Psalm 63:8 gives us the key to complete satisfaction: "My whole being follows hard after You and clings closely to You; Your right hand upholds me." So if we want to be fully satisfied, we have to follow hard after Jesus!
In any area of life, you'll get out of it what you put into it. It's foolish to think you can have a close walk with God if you don't spend time with Him on a regular basis, or the only time you talk to Him is when you're in trouble. Being a victorious Christian is not just a Sunday morning event. And God wants to have a personal, intimate, ongoing relationship with you.
It's a Daily Choice
Romans 12:1 says to "make a decisive dedication of your bodies [presenting all your members and faculties] as a living sacrifice, holy (devoted, consecrated) and well pleasing to God, which is your reasonable (rational, intelligent) service and spiritual worship." In other words, we need to dedicate our entire being to God…to be passionate for Him and seek Him with ALL of our heart.
As you pursue greater health, I want to encourage you to start by dedicating (or rededicating) your entire life to Jesus. Spend time in prayer each day, study the Bible and discover for yourself what it means to have an intimate relationship with Jesus and be full of the life of God.
Remember that your walk with Christ is a lifelong journey, and learning to be completely dedicated to Him is a process. As you make progress little by little each day, your life will get more exciting because following the plan God has for you is the way to become satisfied in your whole being—spirit, soul and body.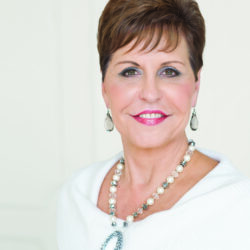 Joyce Meyer shares Christ through daily TV shows, podcasts and conference events - and through Hand of Hope outreaches. Learn more at joycemeyer.org
View Author Posts
May 1, 2020
But just as the serpent tried to deceive Adam and Eve, he is still at work trying to hinder us in…

by Inspiration Ministries
---
0 Comments4 Minutes
Next Steps To Strengthen Your Walk
We are here for you. Simply click on the button below to reach us by form, email or phone. Together we will lift our hearts and voices with you in prayer.
I Need Prayer
Sow a seed of faith today! Your generous gift will help us impact others for Christ through our global salvation outreach and other faith based initiatives.
Give Online Today
Watch Christian content from your favorite pastors, christian movies, TV shows and more.
Watch Now