---

By Dr. Juan Harrison
•
May 26, 2022
•
5 Minutes
---
Excerpt from The Mostly True Stories Of Dr. Juan Harrison
Revelation 21:4 says:
And God shall wipe away all tears from their eyes; and there shall be no more death, neither sorrow, nor crying, neither shall there be any more pain; for the former things are passed away.
Skeeter Davis sang, "No tears in Heaven, no sorrows given, all will be glory in that land; there'll be no sadness, all will be gladness when we shall join that happy band."
When you've been through the loss of a spouse, child, or someone close to you, the experience can be heart rending. A friend stood at the grave of his recently deceased wife grappling with the idea of never seeing her alive on this side of Heaven. That feeling of finality could be like an emotional straight jacket. The lifesaver is the knowledge that as believers we can be reunited in Heaven where tears don't exist.
The things in life that bother us most – tears, death, sorrow, or pain will not be present with believers in Heaven.
We partner with spouses for fifty, sixty, or seventy years on the earth. Then we go to Heaven where we are no longer partners but fellow saints. The Bible tells us there will be no giving or taking in marriage in Heaven. We weep for our loved ones who go before us. In truth, we weep for our loneliness and aching heart as they leave us for a place we can only dream of. It almost seems selfish of us, and maybe it is, but you literally feel you could die of a broken heart. I've watched my old friends lose a spouse only to die within months. Maybe it's a loss of will to live. I've heard of partners of fifty or more years passing away on the same night even when not placed in the same facility. Loss can have a powerful effect on us; promotion to a place we can only dream of can be an even greater positive factor.
Apostle Paul said after a life of suffering, beating, and deprivation: "For me to live is Christ; for me to die is gain."
Paul is telling us that we have work to do on this earth as we suffer pain, sorrow, and tears. A relatively young friend of mine fought a long hard fight against cancer. She suffered other humiliation and emotional pain earlier in her life that may have seemed worse. She finally moved into the hospice phase. In no way do I think her friends and loved ones would want her to suffer anymore. Humanly we'll miss her smile and great spirit. She was beginning to get a glimpse of her new home. Shortly before she left from her earthly bed she began to move her arms in agitation. They tell me she was reaching out for the one who would go with her to that Promised Land where she can kiss her Kleenex and handkerchiefs goodbye.
Johnny Cash sang:
When I come to the river at the ending of day, when the last winds of sorrow have blown, there'll be somebody waiting to show me the way, I won't have to cross Jordan alone. Jesus died all my sins to atone. In the darkness I see, He'll be waiting for me, and I won't have to cross Jordan alone. Often times I'm weary and troubled and sad when it seems my friends have all flown. There is one thought that cheers me and makes my heart glad, I won't have to cross Jordan alone. Though the billows of trouble and sorrow may sweep, Christ the Savior will care for his own till the journey my soul will He keep, and I won't have to cross Jordan alone.
…
Would you like to know that you will be with God in Heaven? Learn more here.
Order your copy of The Mostly True Stories of Dr. Juan Harrison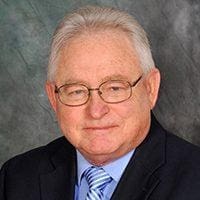 Dr. Juan Harrison has served for the last 42 years as a teacher, coach, and elementary school principal. Dr. Harrison published his first book, Serving Happiness, in 2015, his second book, Class Rules, in 2016, and his most recent book, The Mostly True Stories of Dr. Juan Harrison, in 2019.
View Author Posts
Next Steps To Strengthen Your Walk
We are here for you. Simply click on the button below to reach us by form, email or phone. Together we will lift our hearts and voices with you in prayer.
I Need Prayer
Sow a seed of faith today! Your generous gift will help us impact others for Christ through our global salvation outreach and other faith based initiatives.
Give Online Today
Sign Up For Inspiration On Demand
Watch thousands of hours of Christian content from your favorite pastors, christian movies, TV shows and more.
Try 30 Days Free