---
When Drag Racing Met Country Music

By Dr. Craig von Buseck
•
January 21, 2022
•
14 Minutes
---
Craig von Buseck: Let's go back to the beginning. You were originally from Dallas, but you came to Nashville to pursue a career in singing.
Terri Lynn Schmidt: That's right – in fact it was right here at Opryland USA.
CVB: So, tell me about the early success you had here in Nashville.
Terri: I performed in a show called Country Music USA. With Nashville being the heart of country music, our show  was hired to perform for large industrial conventions that were held here at the hotel in the presidential ballroom. So being here brings back a lot of memories. We also performed on the Grand Ole Opry stage.
CVB: Then you also did some traveling to sing for the troops, right?
Terri: Yes, it was through the Department of Defense. A group called "Flight." The Department of Defense allows large groups to come and perform for the military in different places where American troops are stationed around the world. We traveled to Honduras, Panama, and Cuba.
CVB: So, when did Harry Schmidt come into your life?
Terri: It was in 1986. We met at a water fountain. In between my years of living here in Nashville and going back home to Dallas for a season, we met in an office building. His office was on the second floor and I was working part time in an office on the bottom floor.
CVB: So, it
was a water cooler conversation? Did you go on to dinner after that? (laughter)
Terri: Yes, and I've written a chapter about this in my book, about our meeting, our two totally different backgrounds – and how our lives came together.
CVB: And that led to your marriage. Now, he had real breakout success in the funny car racing arena, right? So you left your singing career? What led you to that decision?
Terri: Well, the music industry is tough. A lot of wonderful colleagues that I worked with here can testify to that. But we had some great musical acts that came out of our group – The Diamond Rio Boys, Little Texas, Steven Curtis Chapman, who was known just as Steve Chapman then. It was an amazing group of people, but as we all know, breaking into the music industry takes a lot of courage, talent, and money. I explain in my book about my journey through that process.
When I met Harry, he was retired from the racing industry after his team landed a National win. He had traveled to more than 100 cities and towns per year on the circuit. He just grew tired of it and wanted to retire at age 41 after the Blue Max win over Don "Snake" Prudhomme. He reevaluated his life as well and started his own wholesale jewelry business that became known nationwide. Everything Harry touched basically was successful.
God had a plan. In both of our lives,  He knew the direction we were both going to go, and ultimately what was going to happen with the two of us together, and then apart.
A Tragic Turn of Events
CVB: So you were married for 21 years. At what point did you first realize there was a problem with Harry's health?
Terri: In 2008, Harry had his physical checkup. Checking for prostate cancer is something that every man should do. That's when his cancer was discovered. He battled it for 4 years. In honor of Harry, I launched a foundation for prostate cancer.  The Harry M. Schmidt Foundation. Having a medical checkup to test for prostate cancer in men is very important. It's very treatable, but you have to take action.
CVB: As long as it's found early.
Terri: Yes. Unfortunately, Harry had a very aggressive cancer cell that spread quickly. We thought everything was taken care of with one year of radiation so it seemed he was in the clear. When it came back, it spread very quickly through his bones, then ultimately to his liver. This turned the page of a very different chapter in our lives.
CVB: So now you find yourself in a place you never expected you would be. A wonderful 21-year marriage relationship helped to define your identity to a certain degree. What happened next for you?
Terri: I asked myself the same question. What's next? I write also about this topic in the book. Three-fourths of the book is an accumulation of columns that I have written for a newspaper in Dallas. They address many steps of my journey.  I asked myself and my readers… where does our true identity lie? In our humanity, we attach ourselves to people with regard to our identity. With my leaving the music industry and Harry starting his new HMS Wholesale jewelry business, then our being married and having children, our identities shifted from entertainer and funny car owner to a wife and husband, mother and father. I was the wife of a famous Hall of Fame race car owner, so after Harry's death I had to go back and reevaluate where my identity truly lies. I am the daughter of a King and a bride of Christ.
I considered getting involved in music again in some form or fashion. I do a lot of mission work and through those trips I have taught myself a few songs in different languages. I'm very passionate about that.
CVB: Wow. That's really cool.
Terri:  I believe that God has given me this as a gift to use in my mission work. I have also been involved in writing ever since middle school.  Seven years ago, I was invited to write an insert into a chapter on having a passion in a book. That led to writing my columns, which led me to writing this book. God had a plan from the very beginning. Once He puts you on that path, nothing can change it – not even the death of your spouse. God has a purpose through the pain.
Reaching Out to Those Who Mourn
Terri: I had originally thought of writing a devotional based upon the healing process of grieving, but when God gave me the title for the book – 'When Drag Racing met Country Music' –  it took on a more personal meaning.
CVB: I served as a hospital chaplain and one of the things I learned was that no two people grieve the same way.
Terri: Exactly.
CVB: So how has God used that part of your life for you to minister to others who are grieving?
Terri: Throughout the book, the underlying message is, "you are not alone." There are many books written on the process of grieving.  We can all agree that at some point in time, and in some form or fashion through life, whether it's a spouse, parents, or children, we will all grieve. What I have learned is that it's ok to take my time in the process. The only person that you and I can trust and rely upon, that knows our hearts better than anyone else, is God. My columns end in Scripture reinforcing God's word with the message in each piece. God promises He will never leave us. And we grieve with the hope, as a believer, in the promise that we will see our loved ones again in Heaven.
At Harry's passing, originally, I questioned my faith. The grieving process will do that to you. You start thinking, "why am I handling it this way? I'm a believer! I know where Harry is. He's in heaven. Why am I reacting this way?" But God knows that as well. His Son died too. Therefore, He can sympathize with us.
In the Scriptures, we find the confidence, the comfort, the knowing, and the promises that help with rebuilding our lives after loss. Every loss. I really want my readers to know that they are not alone and no two people grieve the same. And there are no expectations. None of us can escape death in this life.
CVB: Right. There's no right or wrong way to grieve. So, one of the ways that you've honored Harry's memory is through the foundation.
Terri: The moment Harry took his last breath I started thinking of all the treatments that he had tried. He could afford out-of-pocket treatments that insurance would not pay for. Hours after Harry's passing I said, "we need to have a fund for men who can't afford treatment."
After the funeral and when things started settling down, we began making the preparations for a nonprofit organization.
The mission behind the foundation is to put money into the hands of men who can't afford the treatment for prostate cancer. As you know, men will put food on the table and clothe their children before they will address their own health issues. It is the women that push their men to the doctors for exams because the husbands and fathers are critical for the family.
To help launch the foundation we had a huge event at the Texas Motorplex. Funny Car legend driver John Force was our surprise guest speaker and Top Fuel driver, Tony Schumacher, came over to meet and greet for photos. My daughters and I own one of the Blue Max replica cars, like the one featured on the cover of my book.  It was featured at the event. A portion of the sales from the book will go toward helping those in need.
God's fingerprints have been on this project through its entirety. On page 192 of the book, I shared how I had taken a walk one morning in Austin, feeling very down, very sad, and very heartbroken. Then I looked up and directly overhead there was a big cloud in the shape of a heart. God was assuring me, "I am still with you.  I am not going anywhere. I am going to be with you as you walk through this." I'm always asking God now, "What's next? What's next?"
CVB: So that is my question for you. What's next?
Terri: In considering my next book the title will be, "It Started with a Truck." It will be based on a missionary team and pastor in Honduras, as well as my mission travels into other countries.  God also placed the love for music in my heart, so I don't want to neglect it. If He opens a door for me to perform again, I will.
…
Order your copy of When Drag Racing Met Country Music: A Widow's Journey In Rediscovery by Terri Lynn Schmidt.
Learn more about the foundation to help prostate cancer patients at HarryMSchmidtFoundation.org.
Learn more about Terri's writing and mission work at terrilynnschmidt.com.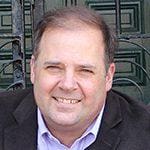 Next Steps To Strengthen Your Walk
We are here for you. Simply click on the button below to reach us by form, email or phone. Together we will lift our hearts and voices with you in prayer.
I Need Prayer
Sow a seed of faith today! Your generous gift will help us impact others for Christ through our global salvation outreach and other faith based initiatives.
Give Online Today
Watch Christian content from your favorite pastors, christian movies, TV shows and more.
Watch Now