---
'The Best of Enemies': Hope for Racial Reconciliation

By Dr. Craig von Buseck
•
October 13, 2022
•
11 Minutes
---
In 1971, an electrical fire destroyed East End Elementary School, forcing the community of Durham, North Carolina to face the integration of the public schools. For the Black community, the time had come to eradicate the infamous 'separate but equal' myth of the Jim Crow south. Many in the White community – including the KKK – were not ready to see that happen.
Based on a true story, The Best of Enemies centers on the extraordinary relationship that miraculously grows between Ann Atwater (Taraji P. Henson), a fearless and outspoken civil rights activist who faced off against C.P. Ellis (Sam Rockwell), a local Ku Klux Klan leader.
Ellis and Atwater co-chaired the ten-day community school-desegregation forum. What happened in those ten days is a miracle – and that is the message of this movie.
The powerful cast includes Academy Award® nominee Taraji P. Henson (Hidden Figures) and Academy Award® winner Sam Rockwell (Three Billboards Outside Ebbing, Missouri), plus Wes Bentley (The Hunger Games), Anne Heche (Wag the Dog), and Nick Searcy (The Shape of Water).
At the movie premier in Durham, North Carolina, I was able to speak with members of the cast, and also some of the people who actually lived this miracle.
Taraji P. Henson said she is drawn to inspirational movies like The Best of Enemies. "It keeps me motivated to tell important, impactful stories. These are the stories I gravitate towards because they transform me as an artist. So if I'm transformed, that means that the audience will be transformed some way, hopefully, for the best. It just makes me want to do more projects like this."
A turning point in the film is when the community leaders said they wanted to sing Gospel music after the meetings. I asked Henson, "Tell me about the undercurrent of faith in this film and how it made a difference."
"Well, Ann Atwater is a Christian," she responded, "and CP Ellis considered himself a Christian. And that's how she appealed to him. She put the hate away and she rose above. That's what you have to do as a Christian. You have to love unconditionally and you have to love all inclusively."
"Once she started speaking the love language to him, that's when she was able to penetrate his heart. Because that's all he was ever looking for anyway – to be accepted and loved and appreciated. The KKK gave him a false sense of belonging, and a false sense of love. Because when it came time to really help him with things he needed in his life, it wasn't his brothers, it was Ann."
"If Ann Atwater were here today," another reporter on the red carpet asked, "what would you want to learn from her?"
"I would like to learn more about her family life," Henson responded. "I know it's hard raising kids on your own, so I would love to talk to her as one single mother to another single mother. Where did she get her strength and her fearlessness?"
When asked what she learned from Atwater's life, she remembered what Ann always said. "I learned what she would say," Henson anwered, "change is worth fighting for. As humans, our job is to leave this earth in a better place than when we found it. If we're not doing that, then why are we here?"
Another reporter asked, "With this film, as with Hidden Figures, you told the story of African-American women that were not known by the general public. After this film, I think people will know the name of Ann Atwater. How important is that for you as an artist, bringing those types of stories to a mass public?"
"It is very important," Taraji responded, "because representation is important. These stories are important because they give hope. These powerful women give hope to a younger generation. Do you know how many women are doing coding now because of Hidden Figures? It's amazing. That's why representation across the board is important."
A reporter asked writer and director Robin Bissell about his friendship with Ann Atwater. "How did Ann come to give you her story?"
"It's like the Charrette in the movie (the community town hall meetings) – we just talked for awhile. And when you talk for awhile, and you don't talk about agendas, you start to know each other," Robin explained. "I was so amazed just to meet her. After talking to me for awhile, I think she understood the reasons I wanted to make the movie – not just that I wanted to make a movie. She was really generous with me. When we started talking about specifics, then she got really excited."
"For me, I wanted to know how she found a way into the heart of C.P. Ellis, and why she did it," Bissell remembered. "She didn't have to do that. But she saw that he was a human being and she could get there somehow. And that's pretty amazing."
I told Bissell that I recently heard Ken Burns talking about his documentary on Vietnam – another highly controversial subject. In that interview, Burns said, "In this day and age, people are having a hard time talking to each other. But a story like this Vietnam documentary can communicate between groups of people and build bridges." I thought of this as I watched The Best of Enemies.
Bissell agreed. "I think he's exactly right. And I think the reason for that is, well-told stories – and I hope that ours is a well-told story – create three-dimensional people. Often today, we don't see each other as three-dimensional. We see each other on television or Twitter. We don't know each other. So when you establish characters, you may say, this is a guy who has a really bad outlook, and he's the head of a violent, extremist, hateful group. But guess what? He still has a family. Oh, he's a person. He's not a good person yet, but he's a person."
"So stories allow the characters to envelop people in the audience, and then you actually want them to change. There's a part of you that says, 'I don't like him, but if he changed, boy that would be great.'"
Bill Riddick is the real-life African-American leader who brought the community together to talk for two weeks in the Charrette, which is featured in the movie.
"You have been a leader in the reconciliation movement. How do see things progressing today?" I inquired.
"It has really regressed," Riddick answered. "We were actually kind of willing to talk to each other in 1971. Now we just kind of hate each other and won't talk about it, unless we are bashing one another, and that has to stop."
"I think this movie sets a paradigm for what can happen if we kind of set our biases aside and start to look at people for who they are and what they are, rather than the color of their skin."
"The Charrette was a ten-day process. You can't do anything for ten days with a crowd of people these days. I just think people today have to take a look at the mirror and ask themselves, 'What is wrong with the way that I think? What are my biases? How am I going to matriculate in this country with the biases that I have.' I think that if people took a serious look at their own biases that this country would be a better place."
"Please, let's have hope," added producer Dominique Telson. "Let's try to find a way to communicate. Let's find a way to understand each other. Let's try to open up a bit, see the other side, and maybe miracles can happen – because this was a miracle."
"Religion should be about love," director Robin Bissell concluded. "Faith should be about love and acceptance and wanting to reach out to your fellow man. I think we need each other. We really need each other. I don't think we reach out to people like we used to."
Learn more at stxmovies.com/thebestofenemies/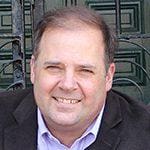 Next Steps To Strengthen Your Walk
We are here for you. Simply click on the button below to reach us by form, email or phone. Together we will lift our hearts and voices with you in prayer.
I Need Prayer
Sow a seed of faith today! Your generous gift will help us impact others for Christ through our global salvation outreach and other faith based initiatives.
Give Online Today
Watch Christian content from your favorite pastors, christian movies, TV shows and more.
Watch Now