---
Real Russ Taff: I Still Believe

By Dr. Craig von Buseck
•
September 22, 2022
•
4 Minutes
---
Authenticity; vulnerability; getting real – buzz words of a cynical culture so accustomed to lies and illusion that the veracity of most people's stories is mostly doubted and often dismissed. Then the tale of a tortured soul like Russ Taff comes along and jaded people suddenly take notice.
One of the greatest voices of his generation – religious or secular – Russ Taff has won 6 Grammy Awards and multiple Dove Awards. He has been inducted into Gospel Music Association Hall of Fame an unprecedented three times – for his solo career, for his time with the Imperials, and as a member of the Gaither Vocal Band. Throughout the 1970s and 80s, Russ Taff was at the pinnacle of success in Contemporary Christian Music.
But behind the scenes, he struggled after suffering as a child in an abusive household. Despite the career success, inside, things began to crumble. Though he maintained an ongoing faith in God, Russ turned to alcohol to numb the torment he felt inside.
This story is masterfully told in the moving film, 'I Still Believe', airing on Inspiration on Demand. The film is written and directed by Rick Altizer.
I followed Taff's storied career from his days fronting the Imperials through the first years of his solo career. I owned every album.
Then in 1987, the artist released his eponymous tour de force – a musical glimpse into his soul. This was a hard shift away from his previous pop-styled 'Medals.' It was clear to anyone who followed Taff's career – this master musician was working out his inner struggles through his art.
In my opinion, and in the eyes of many, this was one of the best albums of the 1980s.
To anyone who had followed his career, however, it was obvious that Russ was in crisis. Soon rumors were flying. Little did we know.
This crisis, merely a rumor at that time, is laid bare for all to see in this powerful documentary. As a fan, it was both difficult to watch and indescribably inspiring.
Most of us go through an occasional crisis of faith or a breakdown in the family bond. Many struggle with addiction brought on by self-medicating. Russ and Tori Taff endured all of this, peering over the edge of disaster as they came perilously close to losing their fortune, their reputation, their career, and in the end, their marriage.
That they don't lose it all is a testimony to God's mercy, to the endurance of a supportive wife and family, and to the non-judgmental support and prayer of true friends. In the end, though, it is a testimony to the fact that through it all, Russ and Tori Taff did not let go of their faith in a loving Heavenly Father.
'I Still Believe' tells this harrowing story in stark detail. It also displays the way that real-life is mirrored in the artful lyrics of the song from which the movie gets its title:
I still believe
Through the shame
And through the grief
Through the heartache
Through the tears
Through the waiting
And through all the years
I still believe
I must believe
I still believe.
…
Watch 'I Still Believe' on Inspiration on Demand.
More from Inspiration on Demand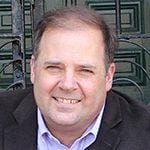 Next Steps To Strengthen Your Walk
We are here for you. Simply click on the button below to reach us by form, email or phone. Together we will lift our hearts and voices with you in prayer.
I Need Prayer
Sow a seed of faith today! Your generous gift will help us impact others for Christ through our global salvation outreach and other faith based initiatives.
Give Online Today
Watch Christian content from your favorite pastors, christian movies, TV shows and more.
Watch Now