---
Passing Along a Heritage of Truth

By Dr. Craig von Buseck
•
June 20, 2022
•
13 Minutes
---
CVB: Jeanne, it's really been fun to watch as you have developed in your writing, speaking, and recently in your online video ministry. Your most recent book is called Bible Kidventures, published by Focus on the Family.
Jeanne Dennis: Yes, it's part of the Bible Kidventures series, but it's Stories of Danger and Courage. That's how you differentiate it from the other books in the series.
CVB: Very good. What is the age level for this one?
Jeanne: Eight or nine to 12. It's choose your own ending Bible stories. There's four different stories in there.
CVB: Tell me how that works, because many theologians might have a problem with choosing your own end to a Bible story.
Jeanne: Actually, everything in there is absolutely scriptural. It's the person who's reading the book is the star of the book. So they might make the decision, let's say in the time of Jehoshaphat, not to go to Jerusalem with his family. Or he might end up being in the enemy camp because of some decision he made. Or he might be with King Jehoshaphat to see the army of Israel marching with the singers out in front. It's written and designed so that the reader sees the Bible story as it really happened, but from different perspectives.
CVB: Okay. So they kind of see themselves in the story.
Jeanne: Yes.
CVB: That's really cool. So I've known you for more than 15 years. You've done books and speaking. You've written a lot of different types of books, but then you started this online TV program, Heritage of Truth. Tell me a little bit about the journey. Did you start by writing adult books or children's books? How did it all begin?
Jeanne: It first started when I was homeschooling. All my friends were quitting at high school and I thought, "Why, there's no reason to do that. I'm going to write a transcript writing kit so that they could see they could actually get their kids into college." I did a survey of college admissions directors and even some presidents. That turned into my first book, Homeschooling High School: Planning Ahead For College Admission, which has been in print since 2000. From there, I just started writing other books.
I did some work for hire, for Focus on the Family Cause because I was writing for Clubhouse Magazine. If the leadership at Focus asked the editor and she didn't have time, she'd say call Jean, which I was really grateful for.
Then I went through the Breakpoint Centurions Program, which is now called the Colson Fellows Program. I was the third class. Chuck Colson was still alive and he was one of my teachers. He told us to use what we had had learned to stay faithful. He exhorted us to keep passing on this heritage that we have of biblical truth and the Christian worldview.
I was the mentor for one of the girls who went through the program and she said to me, "We need to start a radio program online." So we talked about it for a year and then we decided to do video. We thought video was probably going to be up and coming. She helped me with it for a couple of years and then when she went on to work with Evangelism Explosion in their deaf ministry.
CVB: That is an excellent ministry.
Jeanne: At about the same time my husband retired. So at that point it became my husband's and my ministry. I was grateful for this because I'd always prayed that we would be able to minister together. So that's how it started.
CVB: I remember we were at a Christian writers conference together and you said to me, "I just feel I'm at a turning point and I'm not sure what I'm supposed to do next." You said that you had been talking to different mentors, even at that conference, and getting input and feedback to decide. Then soon after you came out with this. I think that is such a great example for other believers. They say the greatest artists are the ones who keep re-inventing themselves and you've been doing that.
Jeanne: My husband thinks I reinvent myself a little too often. (laughs) When you're a creative person, it's kind of hard to not constantly be thinking of new ideas and new ways to get the Gospel out. I have so many friends that are in the Advanced Writers and Speakers Association with me that have a message to get out too. With this show, I was able to help them with their ministries too. I have also interviewed all kinds of people – Max Lucado, Irwin Lutzer, and Jonathan Cahn, along with several other people. I think we have done more than 400 interviews.
CVB: That's great. You've been doing this for more than 10 years now. Tell me some of the highlights for you. What were some of the really special moments?
Jeanne: Max Lucado. You've got this idea that somebody like Max Lucado, who is so famous, is going to be different. But he was one of the friendliest, nicest people I've ever met. He was so sweet and personable. I've known so many famous people in my life that I generally don't get super impressed when I meet them. But sometimes you will have that expectation that someone who's famous isn't going to be as friendly, or they're going to be a little stuck up or something. And I found that for the most part, every person I've ever interviewed, famous or not, have not been that way at all.
CVB: Wow. That's cool. How about some stories that have been told? Are there any stories that really stick out to you?
Jeanne: One of my favorite interviews we had to do on the telephone. Generally I don't like to do phone interviews because this is video, so I have to have pictures, right? Well, the woman was a photographer and she said, "I'll give you all the photos you need." She had twin to twin transfusion syndrome – when the twins are in the womb, and because of the way they're connected, one can have a stroke and it will kill the other one. So they were trying to get her to selectively abort. And of course they chose life. Throughout the entire program I used the photographs of her daughters, but I showed only one all the way through until she told the story that they were both born.
CVB: Perfect.
Jeanne: We published it on the weekend of the Roe V. Wade commemoration. That was one of my favorites because God was faithful to bring two beautiful girls into the world – both perfectly healthy.
On another program, I asked Jonathan Cahn to pray the Aaronic blessing. That was a really powerful moment for me when he did that, because Heritage of Truth is not about the people that we have on. I try to help them understand that we are not there to promote them or their books. We are there to promote Jesus Christ and His truth, with is found in God's word. So, whenever anybody can do that, well that is a highlight for me.
I've had so many guests that have done it well. Kay Arthur was a great guest. I had the rock singer, John Schlitt from Petra on the program. We were at a conference in St. Louis and he walked by me – and just by his demeanor and the way he was talking I knew I wanted to interview him. I'm not into the rocky music, and yet I really enjoyed him as a guest and I enjoyed his music. I even did a review of his Christmas album on our website because I enjoyed it so much. He was just the real thing. He loves Jesus and I love stuff like that. I love meeting people that, that just exude God's love and His joy.
CVB: Have you had any people ask why you are you doing this? At this point in your life, most people are slowing down and they're going on vacation, but you're just working away at it.
Jeanne: I think part of it is that I have a hard time really believing how old I am. That's part of it, but also, I don't believe in retirement for a believer. I want to spend every day of my life, as long as I can, serving the Lord in whatever way He allows me to do it. I sing too, and I've told Him, "I want to sing for you until I die, even if it's not pretty. Just because that's a way to worship for me."
It's crucial for us to get the word out. We've got a world that is such a mess now. The American culture has gone so bad. It's like people don't understand who God really is, as Michael W. Smith was saying in a talk with heard today. They don't know the real God. They've made up some other God in their minds. It's up to us as believers to let them know the true God that we serve. It is the true God that empowers us, even at our age to do what we do.
…
Order your copy of Bible Kidventures: Stories of Danger and Courage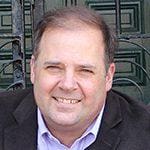 Next Steps To Strengthen Your Walk
We are here for you. Simply click on the button below to reach us by form, email or phone. Together we will lift our hearts and voices with you in prayer.
I Need Prayer
Sow a seed of faith today! Your generous gift will help us impact others for Christ through our global salvation outreach and other faith based initiatives.
Give Online Today
Watch Christian content from your favorite pastors, christian movies, TV shows and more.
Watch Now