---
Michael W. Smith: A Life of Music

By Dr. Craig von Buseck
•
December 28, 2021
•
12 Minutes
---
CVB: At this point in your career, how do you determine now it's time for the next one? Billy Joel said, "I'm done. I've done enough records and they don't need any more." What about you?
Michael W. Smith: Yeah, well I think there's something coming. I'm creating. I'm writing. If I fall in love with what I'm writing, I think it's my obligation to share it with the world. But you know, I've done a lot of stuff. I've been able to do a lot of things. I was able to do the worship thing and the pop thing. I'm scoring films now. I've done some Christmas records. So, I don't want to just go do another record. It has to be an adventure for me a little bit.
CVB: Yeah.
Michael: I want to go reinvent myself and do something crazy – in a good way.
CVB: Right.
Michael: Then how do you push that envelope musically? How do you write about this thing that we all love to write about – the love God? How do you say it differently? How do you say it poetically? I think that's the trouble with a lot of Christian music. We are just rehashing the same verbiage. There are obviously some great exceptions, which I love. I don't run across those very often, but when I do it's a great song, it's a great lyric, and it pushes your button. I love running across those kinds of things.
For me, I think it's going out and writing with some different people that I've never written with before. It's about finding those poets. They're the new kid on the block that's really good at writing things that have never been written that way.
CVB: Yeah. Cool. You said that worship and justice go hand in hand. Tell me what that means to you.
Michael: I think that worship is bigger than music. That troubles me a little bit, because we all think of worship as Hillsong, or Bethel, or my worship records. But worship is just so much bigger than that. I mean I've always said worship is a lifestyle.
CVB: Right.
Michael: I think what really put me over the edge was the catalyst in making the 'Surrounded' record. Somebody called me and said, "I think you're supposed to read this passage from Micah in Eugene Peterson's interpretation in 'The Message'." I'm paraphrasing, but basically God is talking to His people saying, "I'm tired of your conventions. I'm tired of your big events. I'm tired of your music" (laughs). That really caught my attention!
CVB: Yeah – thanks, pal!
Michael: I'm a musician! (laughs). But then He says, "Turn it off." He said, "You know, what I'm looking for? I'm looking for justice to roll like a waterfall." It literally threw me back against the wall. So, I think there's has to be a justice component to everything we do.
CVB: Yes.
Michael: If we're not taking care of the orphans and the poor – all the stuff that we're supposed to be doing and what God cares about – if that's not a part of what we do in life, I think we've missed it.
CVB: So, was there a connection there with you establishing Rocketown and that ministry there in Nashville?
Michael: That happened before, but I think that would resonate with God's heart.
CVB: For those in the audience who don't know about Rocketown, can you tell us more?
Michael: Rocketown is a youth facility in the heart of Nashville. I had a 'Field of Dreams' moment in downtown Franklin in 1991. We had a cruising problem there with kids drinking and getting in trouble. The police were always getting called out. It was crazy. I had a little red Miata and I remember pulling down there. I don't know if I was going through a midlife crisis, or what, but I stood on the corner and watched all these kids cruising. Then, all of a sudden, I just heard a voice in my head: "God's going to build it and they will come."
CVB: Wow.
Michael: I thought, "What? Build it and they'll come?" So that's from 'Field of Dreams' and Kevin Costner.
CVB: Yeah, right, right!
Michael: The more I thought about it, this kept formulating in my mind: build a facility, bring the kids off the street, meet their needs socially. But more importantly, meet their needs spiritually. Just love them where they're at.
CVB: Yeah.
Michael: Don't preach at them. Just be Jesus to them, you know? So, we did all this work for the following three years. We opened in 1994, and then we shut down '97. Then we reopened early in 2000 after Columbine, which really spurred that vision back. We raised $4.5 million thanks to a very good, wealthy friend of mine. President Bush senior was my campaign chairman.
CVB: Oh my goodness.
Michael: We opened this place in downtown Franklin. It's an indoor skate park. It's a big venue inside. We have after school programs, a music studio, a dance studio, and a food program. We found that kids weren't eating and were starving, so we have a food program. We have skate church on Tuesday night. We've got potluck on Thursday. There is just a lot of reaching out to the community. Now this whole town of Nashville is growing up around us, but we love it and we're just trying to reach kids.
CVB: That's awesome. On a different note, 2018 was an interesting year in that you played and sang at the funerals for Billy Graham and for President George H. W. Bush. Tell me about those experiences.
Michael: Well, it was hard. I knew that I was going to sing at Billy's funeral for the last 10 years. He had more lives than a cat.
CVB: Right.
Michael: I received the call that Billy was in the hospital and thankfully I was able to visit with him almost until the day he went to heaven. I played piano for him in his wheelchair. It's an amazing story. But he wanted me to sing at his funeral. So, you get there and think, "I can do this." Then I just choked up and I said, "God just help me. I just need to get through this song."
CVB: It would be like singing it your father's funeral.
Michael: He had such a profound impact.
CVB: A spiritual father.
Michael: He was to me.
CVB: Yeah.
Michael: And then President Bush, he loved my song 'friends'.
CVB: Wow. That's cool.
Michael: I had been friends with him for almost 30 years. I had to sing for my supper a lot over those years. And that song was one of the songs I had to sing for him. That's the last thing he said to me the last time I saw him.
CVB: Really?
Michael: We were at Kennebunkport. We were leaving and I gave him a hug. I said, "Thanks for having us up. It was great to visit again." We were walking out, and he grabbed my hand. He pointed his finger and said, "Friends are friends forever."
CVB: Wow.
Michael: I remember my wife, Deb, and I walking outside and getting in the car. She looked at me and says, "I think that may be the last thing he says to us." And she was right.
So that was hard. There was so much going on at the funeral. It was very liturgical, and I was going to sing this pop song. I thought, "OK, I think I can do this." I sat down at the piano and I thought, "Oh gosh, I'm just getting emotional. I've got to get through it." I didn't sing it great, but I sang it with heart and with great love for him.
CVB: And that's what matters. It's for the family, really, more than anybody else.
Michael: Yeah.
CVB: So that's awesome. As we close, what's next? What's on the horizon?
Michael: I'm writing. I'm creating. I'm just having fun trying to figure out what this next thing is. I don't know. I really haven't totally got my finger on it yet. And I've been working on a symphony for the last five or six years.
CVB: Whoa! Now you've caught my attention.
Michael: It will include pop and a little classical. Yeah, there's something there, so I'm kind of excited about that. I just need to kind of get zoned in and finish it. But the good thing is that I'm still writing and I'm reinventing myself again.
…
Learn more at michaelwsmith.com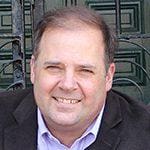 Next Steps To Strengthen Your Walk
We are here for you. Simply click on the button below to reach us by form, email or phone. Together we will lift our hearts and voices with you in prayer.
I Need Prayer
Sow a seed of faith today! Your generous gift will help us impact others for Christ through our global salvation outreach and other faith based initiatives.
Give Online Today
Watch Christian content from your favorite pastors, christian movies, TV shows and more.
Watch Now