---
Lightning Mitchell: A Pioneer of Women's Professional Basketball (Part 2)

By John Farrell
•
August 17, 2021
•
10 Minutes
---
John Farrell: Why do you think God was speaking to you about women's basketball? Did you have any previous experience with women's basketball? You had been a football player. That's a far stretch from women's basketball.
Lightning Mitchell: I know. I enjoyed watching it occasionally at high school. I never watched women's basketball in college. But in high school, because I played with the guy's team, after we'd play, we'd watch our girls and cheer them on. I watched it during that time, but that was pretty much the extent of it.
I think what was happening was that a lot of women had been asking God to bring professional women's basketball to United States so they could stay at home and play. Men had been doing it for decades, but women's leagues had formed and tried before, but every one of them had failed at bringing women's professional basketball to the United States. I felt that girls wanted the same opportunities that men have had for decades to play ball at home. I felt what God was doing was answering those prayers for these girls, and He let me play a part in it.
Once I saw what God was doing, He let me play a part in it. God answered every hurdle that came up. He answered the prayers and – when we had a problem – He intervened and brought us through.
The Birth of the Women's Basketball Association
JF: After you had this vision, what were the next steps to bring this vision to fruition?
Lightning: Once God gave me the vision, I had to come up with a name for the league. I had to come up with a location. I had to come up with letterheads and all that stuff, but everything I had to come up with God gave me a vision of how to do it. And it all fell in place.
Once I got the letterhead and the office location, I had to send letters out to major universities and college coaches to let them know that we were going to have a tryout. This tryout was for women who wanted to play professional basketball here in the United States. The tryout was going to be held at a certain location, at a certain time, and God gave me all this.
I sent out 136 letters to NCAA Division I schools, but I also sent them to Division II and III schools. The majority of the letters went to NCAA Division I schools. I sent out all these letters to these girls to come try out for this league. The letters went to the coaches in hopes that they'd tell the senior players that were coming out of college that year that there's going to be a tryout. If you'd like to go, you need to reply to this letter.
After I sent the letters out, it was getting close to the tryout time, and we had to come up with a location. At this point in my football-playing career, I was staying in Janesville, Wisconsin. They had just built this brand-new YMCA. I knew the director there because of my football background. So, I go in and ask them to use that facility for my tryouts. I thought this would be great.
I said, "It won't cost us anything. God, I got this. I'm going to get this facility. We can have our tryouts here and it won't cost us a thing."
As I'm getting everything together something strong comes across me that told me that this was not the location I'm supposed to have the tryouts. When that happened, I thought, 'Well, where am I supposed to have the tryouts?' Then suddenly on the news, there was a story about the Milwaukee Bucks basketball team.
I thought, 'Whoa, this ain't right. I can't get in there.' God was showing me that He wanted the tryouts to be held at the Milwaukee Bucks facility. I said, "Okay. I had the YMCA, but You don't want it there. You want me to go there? Okay."
So, the next day, I called up to Milwaukee and asked for the number to the Milwaukee Bucks office. I got the number and I called and talked to the receptionist. She said, "May I help you?"
I replied, "Yes, my name is Lightning Mitchell. I would like to use your facility. We're in the process of holding tryouts for a women's professional basketball league and we'd like to use your facility for it. Do you rent your facility?"
She said, "Yes, we rent it out. What dates are you talking about?" So, I gave her my dates and she said, "Let me check to make sure those dates are clear so you can hold it." If we couldn't get the dates, we couldn't have the tryouts there.
She went to check on the dates. When she comes back to the phone, she said, "Those dates are already taken. The Milwaukee Bucks are having their rookie tryouts during that time."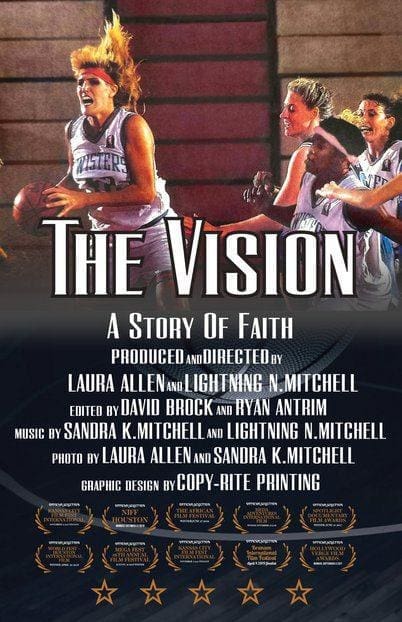 I thought, 'Well, there you go, God. I had the YMCA, but You wanted me to change it.' I was feeling pretty good because I thought I was going back to the YMCA.
Then the lady said to me, "One second, please. Let me check something else." She went and checked something. When she got back on the phone, she said, "Sir, you can have those dates. I just found out that our rookie camp has been moved to Denver, Colorado, this year."
JF: God was telling you, "Hey, I'm in control. You're not taking control of this."
Lightning: Right. She asks me, "Do you want me to go ahead and set this up for you?" I said, "Yes, ma'am. Is that going to cost anything?"
She said, "Yeah, there'd be some cost." Then she asked me, "Do you want warm water in the shower for the girls or do you want cold water? There won't be any expense for cold water."
I said, "No, let the girls have warm water."
She said, "Are they going to bring their own towels or do you want us to put towels out for them?"
I responded, "Is that costing me anything?"
She answered, "It'll cost a little."
I said, "Yeah, put the towels out there."
Everything she said would cost I asked her to include because I wanted to get the bill so high that I'd know I couldn't afford it. And I could say, "See, God. I told you I didn't have the funds."
All I could hear as that lady's asking me questions is that calculator going "ticky ticky ticky" as the costs add up. When she gets to the bottom line and we felt we had everything down, she asks, "Do you think we have everything covered?"
I said, "Yeah. I think we do."
She continued, "Do you want us to contact media and everything?"
I replied, "Yeah, I want you to do it just like you were doing it for the Bucks." The calculator was just going and going.
She was getting ready to total it up – and I remember this as plain as day – she said, "Are you ready for this?"
I said, "Yeah, let me sit down." Because I'm thinking it's going to be $15,000 to $20,000.
The lady stated, "Okay, it's going to cost you $189.12."
I exclaimed, '$189,000?!'
She said, "No, $189.12. Do you want to set it up for you?"
I was like, "Yeah, I want you to set it up."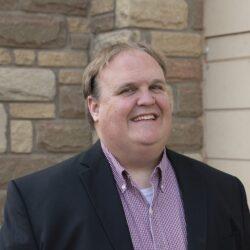 John Farrell is the Digital Content Manager for www.inspiration.org. In addition to having written more than 1,000 articles, press releases, and other pieces content for Inspiration Ministries, NASCAR, Lionel, and Speed Digital, he authored The Official NASCAR Trivia Book: With 1,001 Facts and Questions to Test Your Racing Knowledge in 2012. John is a graduate of Appalachian State University and lives in Concord, N.C., with his wife and two sons.
View Author Posts
Next Steps To Strengthen Your Walk
We are here for you. Simply click on the button below to reach us by form, email or phone. Together we will lift our hearts and voices with you in prayer.
I Need Prayer
Sow a seed of faith today! Your generous gift will help us impact others for Christ through our global salvation outreach and other faith based initiatives.
Give Online Today
Watch Christian content from your favorite pastors, christian movies, TV shows and more.
Watch Now