---
I Still Believe: 'Just One Person'

By Jeremy Camp
•
January 20, 2022
•
18 Minutes
---
Excerpt from I Still Believe: A Memoir by Jeremy Camp
Chapter 8
"Just One Person"
Melissa and I had still had the same group of friends, so after she broke up with me on the missions trip to Maui, we still saw each other every couple of weeks or so. Those meetings made me feel rather uneasy.
We "kind of, sort of" got back together for a brief period, but then she broke it off again.
Every time I saw Melissa, I hurt.
If we were in the same room, I would say something short to her, like "Hey," but for the most part I tried to avoid her. She still tried to be my friend and would want to start a conversation, but I couldn't handle seeing her and being just friends.
Near the end of summer 1999, I moved out of Grandma Marge's house after spending about a year and a half with her. Marge was a special woman, and the room and board she gave me truly was a gift from God. I can reflect now and see how God placed her in my life for more reasons than to give me a place to stay.
We had great discussions, and I learned from her years of experience serving the Lord. As I came to learn some of the events she had been through in her life, including the death of her husband, I was amazed at how she never questioned God. She knew the Lord was with her, she loved the Lord, and she seemed to anticipate that she was going to be with Him soon. I remember Grandma Marge as a faithful woman with a resolve that was both rock solid and sweet.
A friend from Vista, Danny, had asked if I wanted to share a place with him. By that point I was making enough from singing in churches that I could afford to pay my part of a bargain-rate rent, although I did have to eat more than my share of tuna, eggs, and ramen noodles to save money. (I ate so many ramen noodles that I won't even touch a package of them now.)
I was bumping into Melissa less frequently, but I still thought of her often and really missed being with her. In October, a friend told me Melissa had been having stomach pains and would have tests done to see what was causing them.
The day of her tests I went with a group of friends to visit her at her family's house. The test revealed she had a large but noncancerous cyst, and Melissa was her usual upbeat self.
It felt strange visiting Melissa in her family's home, but it was good to see her again. She was happy to see me, but, of course, she was the one who still wanted to be just friends. The group of us had decided to visit Melissa to let her know we cared about her, but I still really cared about her as more than just a friend, and I didn't want to linger at the house too long.
About that same time another door opened for me musically. With Jean-Luc as producer, I recorded my first CD: a ten-song, independently released project titled Jeremy Camp: Burden Me. We recorded it in San Diego at Horizon Christian Fellowship, thanks to pastor Mike MacIntosh.
I'm still grateful for Jean-Luc's mentoring and support after Melissa and I broke up. I was getting more opportunities to play in churches, and I continued to play sometimes with The Kry. Music helped me gradually move away from Melissa and on with my life.
I eventually the stage where I could accept that Melissa and I most likely were not going to get back together. I didn't even really want us to get back together because she had broken up with me (twice—kind of, sort of), and I didn't want to run the risk of getting hurt again.
Then in the spring of 2000, a friend asked if I had heard about Melissa.
"That cyst came back," he said, "and they took it out. And it is cancerous."
Cancerous? Melissa?
I wanted to go see her in the hospital—just as a friend—to support her.
It was a ninety-minute trip, and I became sentimental on the drive. My heart felt heavy for her. We had become distant friends and hadn't had much contact with each other, but we had shared a special time, and all those emotions came rushing back at me.
I did plenty of soul-searching during that drive, yet another time when I needed to die to myself and to be a friend. I couldn't be mad at her or hold it against her for breaking up with me. She needed friends, I told myself, and even though I had resolved to move on, I couldn't deny that I truly did still care about her.
Surprise in the Hospital
I felt strange walking up to the hospital front desk and asking for Melissa's room number. As I rode the elevator up to her floor, anxiety began building up within me.
I stepped off the elevator and walked to the waiting room, where some of Melissa's family and friends were sitting. There, I was told that Melissa had been diagnosed with ovarian cancer. She had undergone surgery to remove the cancer, but it was an aggressive form, and she would be starting chemotherapy immediately.
To hear that her cancer was aggressive and the urgency of starting chemo rattled me. Melissa's sister Heather told me she would go let Melissa know that I was there to see her. I didn't want to just burst into her room and say, "Hey! I'm here!"
I walked slowly down the hall to allow time for her to tell Melissa. As I neared Melissa's room, her parents, Mark and Janette, walked out. They were somber but seemed at peace.
Why are they leaving her room? I wondered. I didn't know how to act. I wanted to be there as a friend, but was I going to be viewed as the ex-boyfriend coming back?
"Hi," her parents said, smiling and embracing me. "Thanks for coming."
Mark and Janette walked away from the room, and my anxiety ratcheted up a notch. I didn't want to be in the room alone with Melissa. I didn't know what to expect. Cancer is an unnerving word, and I expected her to look sick and bummed out after having surgery.
I collected myself, took a deep breath, opened the door, and was shocked. Melissa was smiling from ear to ear with a supernatural glow. Her big ol' brown eyes were as bright as always.
Why is she so happy? She just found out she has cancer. I would be devastated.
"How are you doing?" I asked.
Her answer still inspires me: "If I were to die from this cancer and just one person accepted Jesus because of it, it would all be worth it."
Wow! What an answer!
I immediately felt both conviction and peace. Conviction because of my lack of faith compared to Melissa's, and peace just from being in her presence and seeing her eternal perspective while facing cancer. Melissa was willing to suffer if it meant even only one person would gain eternity in heaven! I've heard of others expressing something similar, and it's a sentiment many of us would hope to be able to live out, but those words took on a completely different context hearing a friend stricken with cancer say them as she lay in a hospital bed.
A verse came to mind: "For to me, to live is Christ and to die is gain." As I later contemplated about receiving that verse in that moment, I realized that Paul was talking about not just our gain when we go to heaven but also the gain of others here on earth who would come to Jesus as they observed how we dealt with difficult circumstances.
Taped to the side of Melissa's bed, in her handwriting, were the words to the ballad "If You Want Me To" by Christian singer-songwriter Ginny Owens. The final verse is powerful:
So take me on the pathway that leads me home to You
And I will walk through the valley if You want me to.
I later had the privilege of getting to know Ginny and telling her how much her song meant to the two of us. The lyrics—especially the line "Gonna look into Your eyes and see You never let me down"—carry even more meaning considering Ginny has been blind since a very young age.
I can't remember what Melissa and I talked about or for how long we visited in her hospital room that day. But I do recall that, as I was leaving, I told her I would keep checking on how she was doing and come to see her when I could. I wanted to be a good friend for her.
Love Notes
The drive home from the hospital also was an emotional one. Melissa's first words to me about "just one person" and the way she was handling the situation were a reminder of the heart she had for Jesus and others, and how that was the reason I had fallen in love with her in the first place. The feelings I had for Melissa that I had apparently been suppressing rose up within me again. In trying to move on from our relationship, I had convinced myself that Melissa was wishy-washy. But I knew better. Melissa was an astounding young woman.
My mind began to play back memories of our time together—memories I had pushed away because recalling them hurt too much. As I allowed myself for the first time in a long while to reexperience my old feelings for Melissa, I became overwhelmingly sad over the staggering unknown of what was ahead for her because of the cancer.
As I drove, Ginny Owens's song "If You Want Me To" began playing on the radio. My eyes were so filled with tears that I thought I might have to pull my car over.
"Lord, what's going on?" I asked. And then I blurted out these words: "Lord, if she tells me that she loves me, I'll marry her!"
I didn't know why I said that, but I was certain those words had come from my heart. I spent that night praying for Melissa, crying, and longing to be near her again.
I called my parents the next day and told them about our visit and how my feelings for Melissa had been rekindled. My dad didn't say anything, so I asked what he was thinking.
"Well, son," he said, "you know if you go down this path, you might end up being with someone you have to take care of for the rest of your life. It won't be easy. Are you prepared to do that?"
In the emotion of the night before, I hadn't considered that. But none of that mattered. "Yes," I told my dad, "that would be okay."
I returned to visit Melissa in May, during her first round of chemotherapy. I expected she would be in pain or at the least very uncomfortable from the chemo. On my way to her family's home, I thought, She's gonna tell me she loves me. I just know she's gonna say it.
Melissa was in her bedroom when I arrived. She hadn't been feeling well, so she was lying in her bed.
I walked into her room with a big smile, wanting to be all cheerful for her. "Hey, how you doing?" I could tell from the weakened voice in her return that the chemo had been tough.
We made small talk for a few minutes before her face indicated she had something serious to say.
"Jeremy," she began, "I never knew why it wasn't working between us. I know how you felt. And I always cared about you so much. But there was this reservation, and I didn't know why. Now I know why. It was God preparing me. He wanted me to be alone with Him for this time coming because of what I was about to face."
I nodded.
"I want to show you something," she said.
She pulled out her journals and began flipping to pages where she had written during our time apart from each other. The journals detailed how she had been praying for me and my future wife. "I cared about you so much," she continued. "I even met this guy in between us, but when we were hanging out, I couldn't stop thinking about you, and about how he wasn't you. When I saw you that day at the hospital, after all these months of praying, I knew I loved you."
I love you.
She said it! I couldn't believe it. I had hoped to hear her say that, and I had certainly dreamed of hearing those words. I had even had the feeling that she would say she loved me, but when she did, I responded in a way I didn't expect.
"This is—scary," I told her. "I don't know if I can do this. Please just give me some time."
…
Order your copy of I Still Believe: A Memoir by Jeremy Camp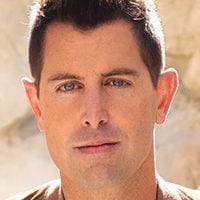 Throughout his career, Capitol CMG artist Jeremy Camp has established himself with landmark accolades including the title for most #1s among solo artists on the Christian Airplay chart; Billboard's #2 artist of the Decade in 2010; forty #1 radio hits across all formats; four RIAA certified gold albums and one gold single; one Grammy nomination, three American Music Award nominations and four ASCAP Songwriter of the Year Awards. Jeremy has toured the world, sharing his music in more than 36 countries, and his organization, Speaking Louder Ministries, has allowed him to travel to Brazil, Guatemala, Ukraine, Japan, and Kyrgyzstan. Learn more at istillbelievemovie.com
View Author Posts
Next Steps To Strengthen Your Walk
We are here for you. Simply click on the button below to reach us by form, email or phone. Together we will lift our hearts and voices with you in prayer.
I Need Prayer
Sow a seed of faith today! Your generous gift will help us impact others for Christ through our global salvation outreach and other faith based initiatives.
Give Online Today
Watch Christian content from your favorite pastors, christian movies, TV shows and more.
Watch Now