---
Grace Anna: The Little Girl with a Big Voice (Part 4)

By John Farrell
•
January 18, 2023
•
13 Minutes
---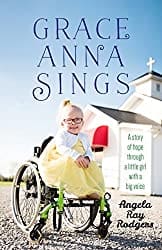 John Farrell: What kind of worries or fears did you have while writing Grace Anna Sings? Were there any chapters or topics you struggled to write more than others?
Angela Ray Rodgers: That's the first time I've ever been asked that. That's a good question because I did. There were two chapters that I really struggled writing.
The first one was about when I got pregnant when I was eighteen. A lot of people did not know that about me. It was something that I spent my entire life embarrassed about and felt guilty about. There was a lot of healing that came from writing the book and forgiving myself for being an 18-year-old kid and thinking they're in love with somebody and making a mistake.
It just happens and a lot of times people can judge you for messing up when you're young. My family was not real thrilled when it happened, and I didn't figure they'd be real thrilled when I wrote about it. But my husband and my son were very supportive. They knew it, and Grace knows it. And to me, their opinion of me matters more than anybody else's besides God's. My husband said to tell the story you have to tell all of it. So I did.
The other one was about my ex-husband because our marriage did not end well. I never wanted to run him down to my son or make him look negative in my son's eyes even though we had issues in our marriage.
Divorce is not something I ever wanted to be a part of. When I married his dad, I wanted to stay married to him for the rest of my life, but it just didn't work. When he died in a car accident, it was very hard for me to mourn somebody that I had been married to and been in love with before.
Three months after my son's dad died, I woke up in the middle of the night really struggling with his death. I said, "I would never do anything to hurt you." But a part of me still loved him. I said, "It's breaking my heart to watch Isaiah go through it, but it's breaking my heart that he's still not here." Because after we got through those first two years of our divorce, we became friends and we cared about each other.
He and Grace Anna had a very unique and special relationship. He's the only person that ever called her Gracie, and she won't let anybody else call her Gracie because that's what Freddy called her. When he died, he took Gracie the name with him evidently.
It was very hard to open that part of our lives up and let people know about it because that period was very tough for us. My husband said, "You wouldn't be human if you still didn't care about him, Angie. I wouldn't love you if you weren't that kind of person."
It was tough and it's tough to let people in to see that part and see that we all make mistakes. We all mess up. But the awesome thing about God is that He forgives you if you're truly sorry and you want forgiveness for it. He forgives you and you can move on. And that's something that we did as a family – try to work together for Isaiah and Grace.
The last year that Isaiah's dad was alive, he spent Christmas with us. We look back on that and know that God brought us all together that Christmas to celebrate, and we lost Freddy the next summer. That time together gave us memories as a family. Even though we were divorced, we could all come together and be a family for our kids. I think that's very important. If couples can't stay together, they really need to put the kids first. And I'm so glad we had the time to do that.
JF: Can you please tell me a little bit about your work with Partnership for Leadership and Advocacy and the Arc of Kentucky's Advocates in Action program?
Angela: I took a class at the Arc of Kentucky that a dear friend of mine recommended. It teaches you how to be an advocate for people with disabilities. The class really educated me about my rights and responsibilities as a parent, but also as a person in the community what I could do for others. It has helped me go to Frankfort and approach businesses and organizations that can help people with disabilities.
I was very fortunate to be placed on the Hart-Supported Living board in Kentucky that helps people with disabilities. We use our platform to get information out to other parents and people in the community. Things they can do to help people with disabilities and programs that are available to help families have home modifications or somebody come in and help take care of a child so they can go get groceries. There's a lot of stuff out there that people don't know about, and we've used that platform to help others.
JF: What has your own testimony and journey with Christ been like?
Angela: I was saved and baptized when I was 12 years old in a little bitty creek in Kentucky. My family at the time had not been to church much, but my mother had started going. My dad had been raised in church, but he had kind of left a little and they started at a small country church in Kentucky, and I got saved and baptized.
I've had moments in my life where I made my poor decisions; when I was 18, 19, a young adult trying to figure out life. I just always knew that God was pulling me in a different direction than I was wanting to go in my life. And sometimes He's had to jerk the rug out from under me to get me to wake up. For instance, I was in nursing school for a semester and hated every moment of it. But I was doing what everybody expected me to do, not what God wanted me to do. I was fighting to stay in that nursing program. We had a little baby die and a man spat in my face. I decided that that's not what I want to do the rest of my life.
He used that time in nursing school to prepare me to take care of Grace Anna. I wasn't meant to be a nurse, but there was valuable information I gained during that time of learning and growing that I would use down the road to take care of her when she's having hospital stays and stuff. It's been a journey.
I think everybody makes mistakes and stuff, but when I got into my thirties, I was very serious about my faith and the decisions that I was not making for myself but only my child at the time, Isaiah.
It's a daily walk. You have to read the Bible, you have to pray, and I think you have to go to church and be in fellowship with others because that fellowship, when you're going through something tough, is a big help so you don't feel alone and you can feel the love of God's people.
JF: If you were to name a favorite book of the Bible, what would that be and why?
Angela: Most definitely Psalms. It just brings a peace over my heart to read through those. You can read through Psalms and find all kinds of spots where God is showing His love for us.
I think that sometimes when people grow up not hearing that they're loved, not feeling that they're loved, sometimes it's just comforting to know that there's someone, somebody. God loves us just like we are. He's going to take care of us. All those moments of love pouring out and through the scripture, it's just very calming and peaceful to me.
JF: What's next for you and Grace Anna?
Angela: We are working on a second children's book, and we are working on some music for an upcoming CD. I don't know exactly when it's going to be released because we are still writing them together. We're also working on expanding our Gracie Bug Bundles of Love to start working on helping others get recreational equipment for playgrounds and stuff for people with special needs.
JF: Is there anything else that you would like to share with me that I maybe didn't ask and that you want to make sure to reemphasize?
Angela: I guess mainly just be there for each other. That's our biggest thing. You might think of something little to do for somebody and it's really huge to them. That's what we've found. That just a card, a letter, just stopping by and saying "hi," that's been the biggest thing for us when we've been going through some of our toughest stuff.
My dear friend, Patricia brought Lee's Famous Recipe chicken strips, which Grace Anna loves. She knocks on the door and says, "I've got Lee's." It's the little things like that. It's not the great big gifts or the grand gestures a lot of times. Those are awesome, but sometimes it's just a friend knocking on the door with a bucket of chicken saying, "I'm here." Just show God's love every day through those little moments. They mean so much to people.
…
Order your copy of Grace Anna Sings: A Story of Hope Through a Little Girl with a Big Voice by Angela Ray Rodgers
Featured Image Credit: Grace Anna Sings YouTube Channel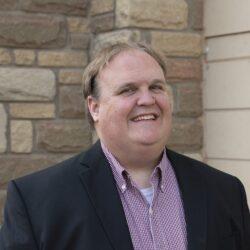 John Farrell is the Digital Content Manager for www.inspiration.org. In addition to having written more than 1,000 articles, press releases, and other pieces content for Inspiration Ministries, NASCAR, Lionel, and Speed Digital, he authored The Official NASCAR Trivia Book: With 1,001 Facts and Questions to Test Your Racing Knowledge in 2012. John is a graduate of Appalachian State University and lives in Concord, N.C., with his wife and two sons.
View Author Posts
Next Steps To Strengthen Your Walk
We are here for you. Simply click on the button below to reach us by form, email or phone. Together we will lift our hearts and voices with you in prayer.
I Need Prayer
Sow a seed of faith today! Your generous gift will help us impact others for Christ through our global salvation outreach and other faith based initiatives.
Give Online Today
Watch Christian content from your favorite pastors, christian movies, TV shows and more.
Watch Now