---
'Breakthrough' Movie's Joyce and John Smith Tell Their Tale

By Dr. Craig von Buseck
•
July 26, 2021
•
10 Minutes
---
Craig: Joyce, this was a situation where suddenly all you believed in was challenged. Yet, on the other hand, people are telling you that you are in denial. Tell me about the struggle between your strong faith and that pressure from people saying you are in denial in the midst of this crisis.
Joyce Smith: I don't think people understand who have never encountered this – but to be challenged with receiving a telephone call saying that your child is dead, you have a choice of how to respond. I think that because of the Bible study I had been in at the time, I had chosen to believe God. It wasn't an accident that this Bible study was going on and we were talking about our faith. Do we believe God is who He says He is? Can He do the things He says He can do?
Just before I received the telephone call that John had just been pulled out of the lake with no heartbeat, I had read a devotional sent by a friend. It said, when you are faced with crisis, what is your go-to? Do you believe that God can do the impossible? Is he your first go-to? I believe God was preparing me for what He was about to do.
We adopted John 14 years before that after praying for a child for 17 years. We never knew if this would be on the radar for us. So after receiving that call, I prayed all the way to the hospital, "God, you gave him to us. He was a gift from you. Why would you take him from us?"
All through my life, God was faithful to me. I've never seen Him not be faithful. So that's where I was in my head. God had this and He said He was going to going to take care of it. That was the assurance that I was feeling in my heart as I was driving to the hospital.
The charge nurse later told us: "We had done everything we could. I kept looking at the doctor thinking, 'what more do you want to do? Why are you not calling the time of death?' He said, 'Give it five more minutes.'"
The doctor had heard that I had arrived at the hospital and he wanted me to come into the room to see that they were doing everything they could to save John, and then they were going to call time of death. The nurse told us, "When you walked in the room that day, something else walked in with you. It not only changed the temperature of the room – it changed the atmosphere of the room."
"When you prayed for him, something so powerful moved up his body that it pushed us back to the point where we could hardly stand there and do the jobs we were doing."
CVB: Wow!
Joyce: So that was a confirmation to me that God was working in a way that it was nothing else but Him doing it.
CVB: Yeah! For His glory.
Joyce: For His glory! So that's the reason I could stand there and listen to people who were thinking that he was going to die. Clinically and logically, the circumstances that were surrounding John were looking grim.
CVB: Now your husband, Brian, had more difficulty standing in faith the way you were while John was in the coma.
Joyce: Brian was not raised in the same belief structure that I was. He was a Christian and his Dad was a pastor, but they didn't believe in the miraculous the way that my family did. Brian is a very non-confrontational person. He is very compassionate, so it was hard for him to see John in that condition. There was a struggle with me being at John's side all the time while he had to work and hold down a job. So he was tired and there was a lot that played into that scenario.
One Sunday we did have a run-in and I said, "Listen, I know where this is coming from. Satan is trying to break us down because when you are divided, you will fall. But when you stand firm on God's word, and you stand there at the wall against it, he has to flee, in the name of Jesus. That's Scripture."
So we prayed together that morning through that situation. We recognized where that turmoil and chaos was coming from and we decided that we were not going to partner with that any longer.
CVB: John, having lived through this, what are some of the lessons you have learned? How has this experience changed your life?
John: One of the lessons I've learned is to remember who has always been in your corner. Through these hard times I can list a handful of people – and these are the ones who have been there from the time I was born and continue until now. Through this process, you really find out who your friends are, and those who are not. The thing I've learned is to remember and cherish the days you have with them.
We are not promised tomorrow. None of us are. So every night before I go to bed, I walk in and give Mom a kiss on the cheek. And every night before I go to sleep, my Dad cracks the door open and says, "I love you," and I tell him I love him, too.
One thing that people find weird about me is that me and my older brother – he's in his late 40s – he kisses me on the head when he leaves the house. We say "I love you" after every conversation. He's been my best friend from day one. I want him to know that I love him.
If something was ever to go wrong with me again, my family, and especially my big brother would be there. In all, I want to cherish my family.
CVB: So how did this event affect your relationship with God? Where are you headed from here in your life?
John: After the accident, I was not really a fan of God. I just wanted to go back to being a kid and playing basketball. I was striving for a scholarship, so I was continuing to train. But God had other plans. I'm not one to stand on a high mountain and say God gives you injuries for a purpose. What I'm saying is that God gives you life lessons. He gave me one.
I was playing basketball and I got hurt. I wasn't listening to God, I was running away. So after the injury I went back to playing basketball and in the first game I got a concussion. I finally had to realize that I had to surrender to God. I had to give Him full control of everything. But through surrendering, I have been given so many blessings and opportunities that I can't even imagine.
When I say that, some people say, "well, he's now rich." I'm the farthest thing from rich. But the connections I have made and the friendships are worth so much more than money. And more importantly, God is opening up doors to share this story. That is just so amazing.
So my faith is growing. I'm not Joseph and I'm not Daniel. I'm just John Smith and I'm trying to grow in the Lord, read my Bible, and get better every day.
Joyce: The movie trailer has reached more than one hundred million views, so God is propelling His story. It's amazing to sit back and watch it.
Watch the "Breakthrough" Trailer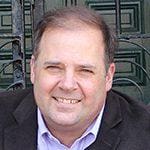 Next Steps To Strengthen Your Walk
We are here for you. Simply click on the button below to reach us by form, email or phone. Together we will lift our hearts and voices with you in prayer.
I Need Prayer
Sow a seed of faith today! Your generous gift will help us impact others for Christ through our global salvation outreach and other faith based initiatives.
Give Online Today
Watch Christian content from your favorite pastors, christian movies, TV shows and more.
Watch Now