---
Austin Edwards: Teen Car Race Ace

By Dr. Craig von Buseck
•
January 24, 2023
•
11 Minutes
---
Austin Edwards, age 14, competed at Adams Track in Riverside, from age 5 to age 8. He went on to compete at tracks throughout the southwestern United States. In 2015, Austin became the California INEX Bandolero champion. He has driven at tracks such as The Vegas Bullring, Irwindale Speedway, Havasu 95 Speedway, and his home track, Orange Show Speedway in San Bernardino, where he has become the youngest ever track champion. He loves his family, friends, pets, and most of all RACING!
CVB: Tell me where this dream of being a race car driver began for you.
Austin: Well, racing has been in my family for many years, going back to the 1960s when my grandfather raced at the Orange Show Speedway. That love of racing passed down through my family to my father, my uncle, my cousins, and then all the way to me. I've been watching NASCAR on TV ever since I could understand what was going on. At age five I hopped into a go-kart and won my second race ever.
From there I have moved up through the classes and proved myself. I've broken a couple records and changed the age limits in a couple classes. Now I'm racing full-size, 500-horse-power stock cars at over 120 miles per hour.
CVB: Oh my goodness! Wow. So take me through the process of your growth. This sounds like a talent that is passed down in your family, almost like DNA. Why have you decided to push forward to this high level in the sport at your age?
Austin: Moving through the classes hasn't been that difficult for the last few years. I've been able to prove myself. I drove a full-size, 300-horse-power southwest tour truck at age nine. One of the most difficult things as a driver is that I don't have much of a crew. We are considered a grass-roots racing team. So it's just me, and my Dad, and sometimes a friend or two working on the car. If I don't work on the car, I don't get to race. So trying to work that in with school and the volunteer work I do at an animal shelter called "YAPS" (Yucaipa Animal Placement Society), and then trying to help at my church whenever I can, it all adds up. But I've been able to balance them so far.
The next step forward is going to be very difficult, but me, my family, and our whole village of support are working hard to make that happen.
CVB: That's awesome. Many people will ask, "How does he do it?" What are some of your tricks of the trade? How do you balance all these things?
Austin: It's a matter of not having time to do much else. My normal day schedule is to wake up, go to school, come home, do homework, and then go straight to the race shop – if I don't stop at the animal shelter first. On Wednesday, I practice for my church's band, which I play with some Sundays. So there is a lot of planning and scheduling that we have to do in order to balance it all. But I've been able to manage to do that. I've just kept calm with it all. I make sure I try to do something productive whenever I can. Somehow it's all balanced itself out.
CVB: So it's all about priorities and passion.
Austin: Absolutely.
CVB: How did you get involved in raising awareness and funds for the animal shelter?
Austin: For my ninth birthday, I learned about the shelter that is less than five minutes from my house. I had never been there before. My school required a community service project for all the students that year. I figured I could help out at this shelter. So I was able to place their name on my car, speak to the fans about the shelter, and raise funds for them. In the first two years, we were able to raise $5,000. Now, after five years, I've been able to raise over $18,000 for the shelter.
CVB: Wow.
Austin: So I'm trying to raise awareness, support different events, bring more people in, and set higher goals to try to make a difference at the shelter. This is a great thing because it puts a big purpose behind my racing. I can make a difference along the way. I still hope to help more shelters around the country. The thing that is different about YAPS is that it's a non-kill animal shelter, so the dogs stay there until they get a home. I want more shelters to be like that. This is one of my major goals, to be able to make it high enough in racing to have enough funding and connections to go around the country and make more shelters non-kill.
CVB: You talk about your village of supporters. How did that come about for you?
Austin: I don't even know where to start. We don't have a generous sponsor like a lot of the other race car drivers do. So we try to do the best we can with family funding, and with family and friends helping out. These supporters are pretty much the only reason that I race.
We have LJ Engineering close to us who has a lot of really great tools and great experience working with cars in general fabrication. He does a lot of the stuff that me and my Dad can't quite figure out how to do on the car – doing a certain kind or welding, or building certain parts for it. He's done a lot to put the car together. Then Aviwraps and Burgeson's Heating and Air Conditioning have taken care of wrapping the car and making it look as good as it has for the last three years. My car actually has the ginormous paw on the hood, which is what it is known for.
Then my church is beyond supportive. They've done everything they can to support my racing. I also have family and friends all over that do whatever they can to get down to the track so we have some help and some crew members down there. Some friends even come down to the race shop to help me and my Dad put the cars together.
CVB: How often do you actually race?
Austin: This year it looks like it will be once or twice a month. I'm going to race circle track for sure in the Junior late model like I am now. We're open to anything this year. Last year it was anywhere from two to three times per month until November, then we had the off-season for four or five months. It all depends. I've had the relaxed times and the stressful times before when it comes to the race schedule.
CVB: Where do you see things going from here?
Austin: The goal since I was a kid was to make it to the top with NASCAR and be able to make history up there. That's very difficult – but I think it's possible. I believe it can happen. We've started looking at other classes, but right now we don't have a specific pathway to follow. We're just going to let God pave the road for us and see where it goes.
---
Austin has chosen an extremely difficult path to accomplish in regards to his career goals in the racing world. Simply sharing his story, increasing ratings by watching the televised series he runs, or even making introductions to anyone that can help Austin make his dreams come true, while he is working hard to make a difference, will help this young man move to the next level. Maybe some day, we'll be watching Austin alongside the other NASCAR drivers on TV! Learn more at quickpaws.support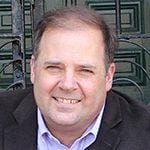 Next Steps To Strengthen Your Walk
We are here for you. Simply click on the button below to reach us by form, email or phone. Together we will lift our hearts and voices with you in prayer.
I Need Prayer
Sow a seed of faith today! Your generous gift will help us impact others for Christ through our global salvation outreach and other faith based initiatives.
Give Online Today
Watch Christian content from your favorite pastors, christian movies, TV shows and more.
Watch Now