The Potter's Touch with Bishop T.D. Jakes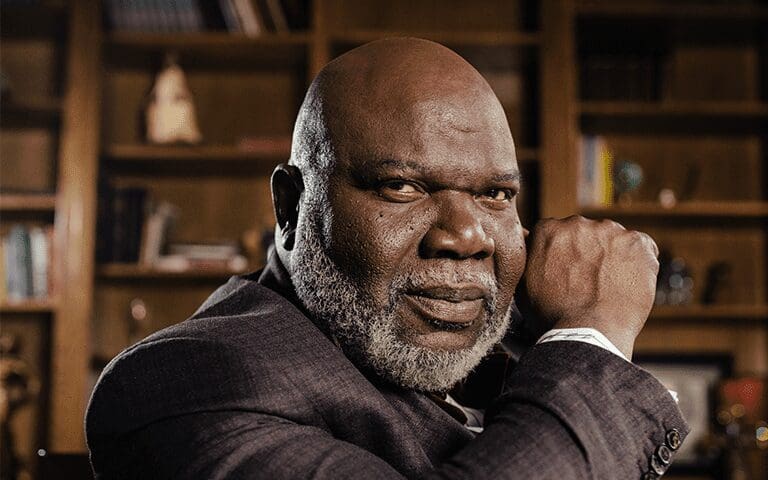 The Potter's Touch with Bishop T.D. Jakes goes directly to God's Word to connect you with powerful answers to life's toughest issues.
Bishop T. D. Jakes is a charismatic leader, visionary, provocative thinker, bestselling author, and entrepreneur. He serves as senior pastor of The Potter's House, a global humanitarian organization and 30,000-member church located in Dallas, Texas.
Named "America's Best Preacher" by Time magazine and CNN, Jakes' voice rings out from the world's most prominent stages. Bishop Jakes has been honored to preach in places including the White House and the Aspen Institute. Further, he has preached the Word in Nasrec Expo Centre in Johannesburg, South Africa.
Beyond the Pulpit
Beyond the pulpit, Bishop T.D. Jakes impacts high-profile conference series like MegaFest. This alone drew tens of thousands to Dallas in June 2017. Then, too, "Woman, Thou Art Loosed" sells out every conference. And the annual "International Leadership Summit" attracts leaders from all walks of life, including the corporate world. Definitely a new model for the 21st Century Renaissance man, Jakes is a committed philanthropist who gives back on an ongoing basis to the communities that he serves worldwide. 
As a business leader, his media and entertainment empire spans film, television, radio, music and best-selling books. Additionally, it includes an award-winning music label. Among his trademark films are Miracles from Heaven, the follow-up to Heaven Is for Real. His made-for-TV-films include Faith Under Fire, Lust, and Envy, which premiered on Lifetime. Further, Jakes is The New York Times bestseller author of dozens of books, including Instinct, Crushing, Destiny, Soar, When Women Pray and the upcoming Don't Drop the Mic.
Married to Serita for nearly 40 years, he is the father of five and a proud grandfather of eight.
---
Watch on Inspiration TV:
Sundays at 8 a.m. ET | 08:00 UK
Thursdays at 8 p.m. ET | 20:00 UK