Billy Graham Classics with Billy Graham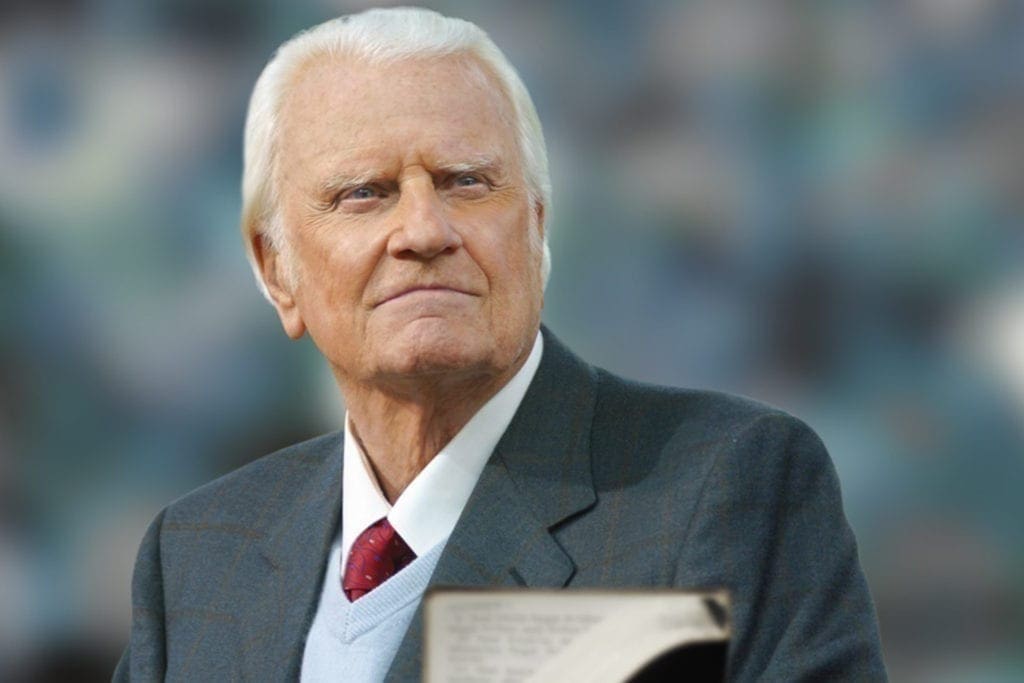 Billy Graham Classics allows you to enjoy the powerful ministry of one of the most well-known and well-respected ministers of our time. With Billy Graham Classics, you can continue to be blessed by the life-changing messages Billy Graham preached in North America and around the world on topics ranging from salvation to the challenges of daily life.
Billy Graham Bio
William Franklin "Billy" Graham was an American evangelist who spent decades preaching and teaching God's Word around the globe. He was the founder of the Billy Graham Evangelistic Association (BGEA). BGEA's mission was to spread the Word to as many people as possible. Indeed, he preached to nearly 215 million people in more than 185 countries and territories. Hundreds of millions more have been touched by his teachings via television, films, publications, and webcasts.
After six decades on TV, Billy became principally known for hosting the annual Billy Graham Crusades until its conclusion in 2005. According to his staff, more than 3.2 million people responded to the invitation to accept Jesus Christ as their personal Lord and Savior during these crusades. He also hosted Hour of Decision, which later became known as The Hour of Power. This program is one of the longest running religious shows on television.
Mr. Graham wrote 33 books, many of which became New York Times Best Sellers. Additionally, his autobiography, Just As I Am, achieved a "triple crown," appearing simultaneously on three top best-seller lists in one week.
Franklin Graham Bio
Billy Graham's son, Franklin, continues to walk in his father's footsteps, leaving a lasting footprint on the world as a prominent Christian figure. Franklin serves as president and CEO of BGEA and Samaritan's Purse. As an evangelist, missionary, speaker, and author, he regularly addresses current moral and social issues, challenging Christians to make a difference around the globe. Moreover, he conducts Franklin Graham Festivals in various countries as an initiative of BGEA. Further, he has preached to more than 8.1 million people worldwide.
"My Hope" is a grassroots evangelism outreach that combines personal relationships with the power of modern media. It features life-changing testimonies and powerful sermons from Billy and Franklin Graham. Today, their messages continue to impact lives, advancing the vision that Billy set forth decades ago.
---
Watch on Inspiration TV:
Sundays at 9:30 p.m. ET | 21:30 UK
Thursdays at 5:30 p.m. ET | 17:30 UK
Fridays at 10 a.m. ET