---

By Caitlyn Scaggs
•
November 10, 2021
•
4 Minutes
---
I am a Cartwheeling Christian.
When I see a wide-open field, beautiful sandy beach, or snow-covered yard I feel compelled to do a cartwheel.
No, I'm not a gymnast. I can assure you that Simone Biles would be hugely underwhelmed by my form. I am an everyday woman, a mom to two young children and wife to an amazing man. I have a busy career in communications and often feel stretched to the limits with my schedule and the demands on my time. Most importantly, I am a woman who has a deep love for Jesus and a desire to glorify Him within my life. From this love, and the joy he produces in me, I find my heart swelling in appreciation for all He has done for me. As a result, when I find myself moved by God's goodness, revealed by his creation, I can't help but do a cartwheel.
My inclination to pull amateur gymnastics stunts reminds me of truth found in Romans 1:20, "For his invisible attributes, namely, his eternal power and divine nature, have been clearly perceived, ever since the creation of the world, in the things that have been made. So they are without excuse." I feel it. When I am outside, enveloped in his beautiful creation, I feel called to move. It is the Holy Spirit inside of me, nudging me to respond to what my soul perceives.
It is bigger than that one specific moment though. Even when I am not doing a literal cartwheel, I find my soul cartwheeling in response to all that Jesus has done for me.
Transformational Joy in Jesus
Jesus has transformed my life through salvation in Him. It is because of Him that I can actively express joy when the world around me is unsteady, tumultuous, scary and divisive. Society is shifting in seismic ways in response to the pandemic, but Jesus still sits victorious on the throne. Because of who He is and what He has done, my soul can cartwheel with confidence.
We are promised, over and over, that we can – and should – have joy because of Jesus. The apostle Paul shares this truth with us in Philippians, while actively incarcerated for his faith and relentless pursuit of sharing the gospel. His transformational joy can be summarized in four powerful words, which should be words we cling to: To live is Christ.
What we have experienced in Christ should move us to action. When Jesus is the center of our universe we can cartwheel without fear or apprehension of what our turbulent world may hold. Our burdens are lessened, and our perspective aligns with The One who was there when all of creation is made. The One who is not surprised by how our world is broken in innumerable ways by the impact of sin. The One who promises to give our weary souls rest. Jesus.
Let us make 2021 the year that is defined by transformational Joy in Jesus. A year when every problem, from the daily details to the global-sized struggles, are considered in the context of who Jesus is and what He has done for you, for me, and for all people from all places.
It is my sincere hope that you reflect on the goodness, grace and redemption that you have received through Jesus. After reflecting, maybe you will be inclined to be a Cartwheeling Christian too.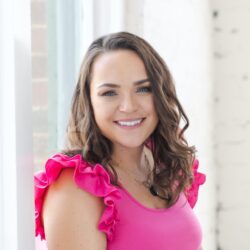 Caitlyn Scaggs is Executive Manager at New Hope Girls and author of Worth It & Wonderful. She is on a mission to positively impact others by encouraging the pursuit of whole-hearted living while reflecting a life that aligns with a faith in Jesus Christ. Learn more at boldlypursue.com or Amazon.com
View Author Posts
Next Steps To Strengthen Your Walk
We are here for you. Simply click on the button below to reach us by form, email or phone. Together we will lift our hearts and voices with you in prayer.
I Need Prayer
Sow a seed of faith today! Your generous gift will help us impact others for Christ through our global salvation outreach and other faith based initiatives.
Give Online Today
Watch Christian content from your favorite pastors, christian movies, TV shows and more.
Watch Now