---

By Ben Cerullo
•
May 13, 2022
•
4 Minutes
---
As we head into the holiday season, the world faces uncertain times much like the world Jesus was born into on that first Christmas.
When the Savior of the world was born in Bethlehem, God's people certainly had many reasons to be anxious or depressed. Their nation was under Roman occupation, paying high taxes and ruled by corrupt King Herod, who was unconcerned about making life better for the people. God hadn't raised up a powerful prophetic voice for many years, and the promised Messiah seemed a faint and distant hope.
Like today, terrorists brought fear and political instability throughout the land. One of them was Barabbas, a zealot who killed people in the name of his misguided cause.
So what about today? Christmas is supposed to be a time of great joy, yet many people struggle to find God's joy and peace this time of year. Whether because of financial pressures, strained relationships, health problems, or just the busyness of the holidays, some people see Christmas as a time of stress, pain, or worry rather than joy.
Yet God wants to assure you of His GOOD NEWS this Christmas. His promise has never wavered since the angelic proclamation the dark night when Jesus was born: "Fear not, for behold, I bring you good news of great joy that will be for all the people" (Luke 2:10 ESV).
Just as God's glory broke through to brighten the shepherds' dark night, He can break through in your situation and bring you new hope today. He can intervene in your difficult circumstances, giving you a holiday season that is truly filled with His peace and joy.
The God of Hope
When we fully surrender our lives to God and allow Him to get involved in every circumstance, we experience new hope. Why? Because He is "the God of hope" (Romans 15:13). Hope is a part of His very nature!
In that same verse, Paul prayed "that you may abound in hope by the power of the Holy Spirit" (Romans 15:13). When your eyes are fixed on Jesus instead of your problems, your hope will always be alive and indestructible.
Remember: No matter what difficult circumstances you may be facing this Christmas, Jesus wants to be your Immanuel – God right there with you (Matthew 1:23). He's not away on some far-off planet when you're hurting. He's right there where you are, eager to intervene in your circumstances and wrap His loving arms around you.
Yes, life is often hard. But what a relief to know you aren't alone, having to fend for yourself amid life's struggles. In fact, the Bible says you'll never be alone, because the Lord has promised: "I will never leave you nor forsake you" (Hebrews 13:5).
Becoming a Testimony
Friend, as we grasp the powerful message of Christmas, we can be a powerful testimony to our friends and loved ones this year. Our lives can illustrate God's faithfulness to His promises:
At a time of so much bad news, Jesus wants us to experience His good news.
In a day when fear is rampant throughout the earth, we can heed His instruction to not be afraid.
When so many people are feeling downcast, we can radiate great joy because of His presence in our lives (Psalm 16:11).
Jesus truly IS the reason for the season. As you draw near to Him and are empowered by the Holy Spirit, this can be your best Christmas ever bringing hope and joy not only to your own life, but also to those around you.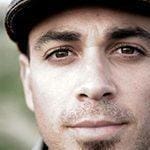 Ben Cerullo has been named by Charisma Magazine as one of the "30 Emerging Voices" who will lead the church in the next decade. His ministry carries a powerful anointing and prophetic message. Traveling extensively, both domestically and internationally, he has spoken in more than 27 nations. God continues to use him to reach people with the Gospel, confirming His Word with signs following.
View Author Posts
Next Steps To Strengthen Your Walk
We are here for you. Simply click on the button below to reach us by form, email or phone. Together we will lift our hearts and voices with you in prayer.
I Need Prayer
Sow a seed of faith today! Your generous gift will help us impact others for Christ through our global salvation outreach and other faith based initiatives.
Give Online Today
Sign Up For Inspiration On Demand
Watch thousands of hours of Christian content from your favorite pastors, christian movies, TV shows and more.
Try 30 Days Free